Revolutionary Discovery Shows Human Protein: Surfactant Protein A (SP-A) Can Alleviate COVID-19 Infectivity and May Help Predict Severity
COVID-19 News
: In a groundbreaking study, scientists have found that a human protein called Surfactant Protein A (SP-A) can inhibit the infectivity of SARS-CoV-2, the virus responsible for COVID-19, in human lung epithelial cells. This remarkable discovery sheds light on the potential of SP-A to be used as a biomarker for COVID-19 severity and a potential therapeutic component.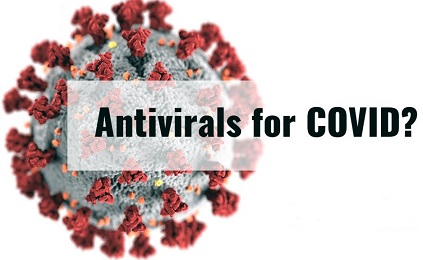 The study by researchers from SUNY Upstate Medical University, Syracuse, New York-USA ,also highlights the crucial role of SP-A in our body's natural defense against the virus.
Surfactant protein A is an innate immune system collectin. It is water-soluble and has collagen-like domains similar to SP-D. It is part of the innate immune system and is used to opsonize bacterial cells in the alveoli marking them for phagocytosis by alveolar macrophages. SP-A may also play a role in negative feedback limiting the secretion of pulmonary surfactant. SP-A is not required for pulmonary surfactant to function but does confer immune effects to the organism.
Past research on SP-A has been done mainly in rodents including mice and rats. This research has shown that mice deficient in SP-A are more susceptible to infections from group B Streptococcal organisms, Pseudomonas aeruginosa, and likely other organisms. The immune functions of SP-A are time, temperature, and concentration dependent.
The spike protein (S protein) of SARS-CoV-2 is responsible for infecting human angiotensin-converting enzyme 2 (hACE2)-expressing lung epithelial cells. The S protein is highly glycosylated, which means it is covered in sugar molecules, making it a potential target for proteins called lectins. SP-A is a type of lectin produced by mucosal epithelial cells that fights off viruses by binding to their glycoproteins.
The study examined the interactions between human SP-A, SARS-CoV-2 S protein, and hACE2 receptor using a series of tests. The results showed that human SP-A can bind SARS-CoV-2 S protein and hACE2 in a dose-dependent manner, ultimately inhibiting the virus's ability to bind and enter cells, as well as reducing the viral load within lung epithelial cells.
The research also revealed that the levels of SP-A in the saliva of COVID-19 patients were higher compared to healthy individuals. However, patients with severe COVID-19 had lower SP-A levels than those with moderate illness. This finding suggests that SP-A levels in saliva could be used as a potential biomarker for determining the severity of COVID-19.
The importance of this discovery cannot be overstated, as the ongoing COVID-19 pandemic continues to evolve, with new variants of the virus emerging that may evade the immune system as covered in numerous past
COVID-19 News
articles.
The study highlights the potential of focusing on host antiviral proteins, such as lectins, which are less sensitive to mutations in viral surface proteins required for cellular entry and replication.
In light of these findings, further research should be conducted to explore the full potential of SP-A as a therapeutic agent and biomarker. This could involve investigating the antiviral effect of SP-A by pre-treating cells before SARS-CoV-2 infection and examining the complexities of this interaction.
The study also raises questions about how individual variations in SP-A levels could impact susceptibility to COVID-19. Single nucleotide polymorphisms in SP genes can result in differences in SP-A levels, which could, in turn, affect their ability to interact with SARS-CoV-2 glycoproteins. Future research should focus on understanding the functional roles of these variations in response to the virus.
In conclusion, the discovery of human SP-A's ability to alleviate SARS-CoV-2 infectivity in human lung epithelial cells is a game-changer in the ongoing battle against COVID-19. This revolutionary finding has the potential to transform our understanding of the body's natural defenses against the virus and pave the way for new therapeutic strategies and biomarkers for predicting disease severity.
The study findings were published on a preprint server and are currently being peer reviewed.
https://www.biorxiv.org/content/10.1101/2023.04.03.535215v1
For the latest
COVID-19 News
, keep on logging to Thailand Medical News, keep on logging to Thailand Medical News.