COVID-19 News: Urgent Need For Countries To Step Up Genomic Surveillance! We Are Navigating In The Dark About Emerging SARS-CoV-2 Variants!
COVID-19 News
: We are currently in a very dangerous phase of the COVID-19 pandemic and its time that the WHO and also health authorities of various countries wake up!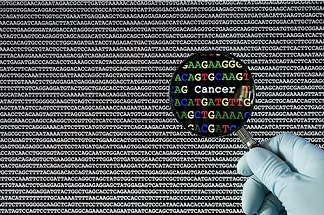 Genomic surveillance is dropping and many countries are submitting fewer samples for genomic screening and uploading data on global sharing platforms like GISAID and worse many are also conducting sequencing less frequently!
Compared to the 1st of January 2022, when 1.33 million genomic sequences were uploaded on the GISAID platform, in December 2022, only 261,270 sequences were uploaded and to date in January 2023, only 36,699 sequences have been uploaded!
https://gisaid.org/hcov-19-variants-dashboard/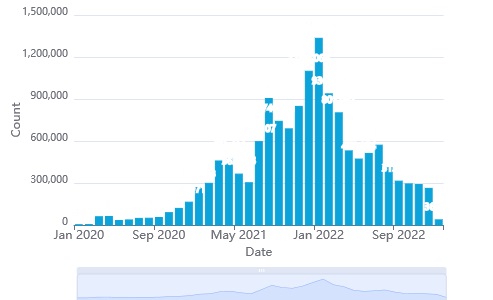 Number of sequences uploaded into GISAID
We are truly navigating dangerously in the dark while deaths rates and hospitalizations are still increasing in countries like Hong Kong, Sweden, Finland, Japan, United Kingdom, Macao, Denmark, Australia, Norway and Portugal. As far as about the real situation in China, we at the mercy of whatever pre-vetted data or sequences the Chinese authorities decides to throw at us and the same can be said about the United States where both testing and sequencings have gone down to pathetic levels!
Some of the daily reports and projections by virologists and variant trackers could simply be off as we are not really getting the whole picture of what is really happening on the ground level due to the extremely small number of samples being sent for sequencing on a weekly basis. (In reality, this should be done on a daily basis!)
Most of the reported
COVID-19 News
by various Western mainstream media with regards to the emerging and predominating SARS-CoV-2 variants, sub-variants sub-lineages and recombinant variants are very misleading as result of the 'half-baked data' being reported by certain virologists and variant trackers.
The XBB.1.5 or Kraken variant saga is one such example. While some using misleading data have claimed that the XBB.1.5 variant have reached predominance in circulation in various regions, actual analysis of proper data will show this to be not the case and in reality, so many other new SARS-CoV-2 sub-variants and sub-lineages are competing with the XBB.1.5 variant and in some regions, newer sub-lineages of BQ, CH, Bn and BR variants are displacing the XBB.1.5 variant fast.
The same, there is not much sequencing and also study of the variants emerging in Japan especially what we at Thailand Medical News are stressing that new BF.5 sub-lineages have emerged in the country along with newer BF.7 and BA.5.2 variants that are driving disease severity and are displaying immunity imprinting effects even in those who had received bivalent boosters or had previous BA.5 infections!
There is also a dire need for proper funding of virol ogists and also variant trackers as many have been putting in their services for free and they need not only funding, but also better resources and manpower to help them in the valuable work that they are doing.
Some of the virologists, variant trackers and experts who have been contributing greatly in the providing updated information with regards to the emerging variants and their characteristics include:
https://twitter.com/siamosolocani
https://twitter.com/JosetteSchoenma
https://twitter.com/CorneliusRoemer
https://twitter.com/PeacockFlu
https://twitter.com/LongDesertTrain
https://twitter.com/RajlabN
https://twitter.com/Asinickle1
https://twitter.com/theosanderson
https://twitter.com/BenjMurrell
https://twitter.com/MoritzGerstung/status/1616747437057531906
https://twitter.com/jbloom_lab
https://twitter.com/florian_krammer
https://twitter.com/GenSpectrum
https://twitter.com/firefoxx66
https://twitter.com/SolidEvidence
https://twitter.com/TWenseleers
https://twitter.com/dfocosi
https://twitter.com/Mike_Honey_
https://twitter.com/tylernstarr
https://twitter.com/T_Brautigan
https://twitter.com/yunlong_cao
While we are at a very critical juncture of the COVID-19 pandemic considering the current kinetics and the unprecendented rate at which the SARS-CoV-2 virus is evolvinga and mutating, and spawning so many sublineages, hopefully various governments and even private organizations and companies start offering more aid to these individuals and their labs or platforms and also daily SARS-CoV-2 genomic sequencing is made mandatory for every country.
For the latest
COVID-19 News
, keep on logging to Thailand Medical News.
Read Also:
https://www.thailandmedical.news/news/breaking-with-more-than-300-new-variants-now-in-circulation,-urgent-need-to-introduce-mandatory-genomic-sequencing-of-all-sars-cov-2-infections