Herbs And Phytochemicals: Hong Kong Researchers Find That The Phytochemical Isoliquiritigenin From Licorice Can Inhibit Pancreatic Cancer Progression
Herbs And Phytochemicals
: Pancreatic cancer's high mortality rates and therapeutic challenges have spurred researchers to explore alternative treatments and adjuvants. Among these efforts, a group of scientists from Hong Kong Baptist University (HKBU) has made a significant breakthrough. Their
Herbs And Phytochemicals
research led by Dr Joshua Ko Ka-Shun, an Associate Professor in the School of Chinese Medicine at HKBU, unveiled the potential of isoliquiritigenin (ISL), a flavonoid derived from licorice, in inhibiting the progression of pancreatic cancer. Notably, ISL also demonstrated the capability to enhance the efficacy of conventional chemotherapeutic drugs in treating this aggressive malignancy. This research represents a pioneering exploration into the anticancer properties of ISL for pancreatic cancer.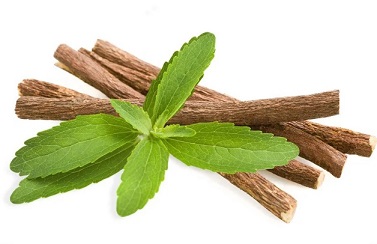 Pancreatic Cancer: The 'Silent Killer'
Pancreatic cancer's reputation as a "silent killer" is well-founded, as it frequently progresses without manifesting noticeable symptoms until it reaches an advanced and often incurable stage. The World Cancer Statistics 2020 report disclosed a grim scenario, with pancreatic cancer displaying a mortality-to-incidence ratio exceeding 93%. In Hong Kong, pancreatic cancer ranks as the fourth leading cause of cancer-related deaths.
The Standard of Treatment: Whipple Operation and Gemcitabine
For those fortunate enough to qualify for the Whipple operation (pancreaticoduodenectomy), it represents the sole curative treatment for pancreatic cancer. However, the operation is applicable to only 20% of patients, and even for those who undergo it, recurrence rates remain distressingly high. In cases where resection is not a viable option or when the cancer has metastasized, the chemotherapeutic drug gemcitabine (GEM) remains the cornerstone of treatment. Nevertheless, the use of GEM in combination therapies is marked by profound chemoresistance, coupled with severe systemic toxicity, creating a substantial challenge for both patients and healthcare providers.
Licorice Extract: A Potential Anticancer Agent
In their pursuit of alternative treatments for pancreatic cancer, Dr Ko and his research team undertook a comprehensive investigation. Using a cutting-edge approach known as network pharmacology, they systematically cataloged the molecular interactions of a drug molecule within living cells through complex computations. Their objective was to identify potential disease markers and therapeutic agents among the phytochemicals present in Glycyrrhiza glabra, commonly known as licorice or Gancao in Chinese traditional medicine.
Through these rigorous efforts, the research team identified ISL as a potent candidate for pancreatic cancer treatment. Subsequent cell experiments revealed that isoliquiritigenin or ISL effectively curtailed the growth and triggered apoptosis (programmed cell death) in pancreatic cancer cells. Two human pancreatic cancer cell lines treated with varying concentrations of ISL demonstrated substantial reductions in cell survival rates compared to the control group. Moreover, late-stage apoptosis percentages in the ISL-treated cell lines significantly exceeded those in the control cells.
ISL: A Unique Pancreatic Cancer Inhibitor
According to Dr Ko, isoliquiritigenin (ISL) possesses a unique ability to inhibit the progression of pancreatic cancer by blocking autophagy, a natural cellular process responsible for eliminating damaged or unnecessary components. In the research, this blockade of late-stage autophagy led to the death of pancreatic cancer cells.
The findings suggested that isoliquiritigenin or ISL could be a game-changer in the treatment of pancreatic cancer, providing a new avenue for developing it as a novel autophagy inhibitor.
In Vivo Efficacy: Mice Tumor Model
To further investigate ISL's efficacy in inhibiting pancreatic cancer cell growth in vivo, the research team conducted experiments using a mouse tumor model. Mice were categorized into three groups: one receiving GEM (GEM group), another receiving ISL (ISL group), and a control group with no treatment agent. The isoliquiritigenin (ISL group) was further divided into two subgroups receiving 30mg/kg and 60mg/kg of isoliquiritigenin (ISL).
On the 21st day of the experiment, tumor volumes in the control group and the GEM group were measured at 1,000 mm3 and 400 mm3, respectively. The two ISL subgroups, treated with 30mg/kg and 60mg/kg of ISL, displayed tumor volumes of approximately 500 mm3 and 300 mm3, respectively. These results indicated that ISL exhibited treatment effects comparable to those of GEM. Importantly, isoliquiritigenin or ISL demonstrated fewer side effects in the mice, including neutropenia (a drop in white blood cell count), anemia, and weight loss, in contrast to GEM.
Enhancing Chemotherapeutic Effects
Current first-line chemotherapeutic drugs for pancreatic cancer, such as GEM and 5-fluorouracil (5-FU), are frequently associated with chemoresistance. This resistance arises from the drugs' induction of autophagy, which favors the growth of cancer cells, undermining their therapeutic effects. ISL's potential to counteract this chemoresistance was explored through a series of experiments.
The research team treated pancreatic cancer cells with GEM or 5-FU alone and in combination with ISL. The results were striking. When ISL was used in combination with GEM, the growth inhibition rate of pancreatic cancer cells was 18% higher than when GEM was administered alone. Similarly, the growth inhibition rate was 30% higher when 5-FU was combined with ISL compared to 5-FU alone. These findings underscored ISL's ability to enhance the treatment effects of chemotherapeutic drugs by blocking autophagy, a crucial factor in cancer cell death.
Conclusion
The groundbreaking research led by Dr Joshua Ko Ka-Shun and his team at HKBU has brought to light the enormous potential of isoliquiritigenin (ISL), a flavonoid derived from licorice, in inhibiting the progression of pancreatic cancer. This work marks the first exploration of ISL as an anticancer agent for pancreatic cancer, and its results have the potential to revolutionize treatment approaches for this aggressive and deadly malignancy.
Pancreatic cancer, notorious for its late diagnosis and limited treatment options, has long posed a formidable challenge to the medical community. However, the discovery of ISL's unique ability to inhibit cancer progression through the blockade of autophagy represents a promising breakthrough. ISL's ability to sensitize chemotherapeutic drugs like GEM and 5-FU, which are typically associated with chemoresistance, offers a new avenue for improving treatment outcomes.
The study not only provides hope for individuals battling pancreatic cancer but also underscores the importance of exploring the vast potential of natural compounds and phytochemicals in treating various diseases, a field that continues to offer exciting prospects for the future. Dr Ko and his team's work highlights the need for further research and collaboration to evaluate the clinical application of isoliquiritigenin (ISL) in the treatment of pancreatic cancer. As the fight against this "silent killer" rages on, isoliquiritigenin or ISL may emerge as a powerful weapon in our arsenal against this devastating disease.
The study findings were published in the peer reviewed journal: Phytomedicine.
https://www.sciencedirect.com/science/article/abs/pii/S0944711322004950
For the latest on
Herbs and Phytochemicals
, keep on logging to Thailand Medical News.
Read Also:
Phytochemical and Pharmacological Role of Liquiritigenin and Isoliquiritigenin From Radix Glycyrrhizae in Human Health and Disease Models
https://www.frontiersin.org/articles/10.3389/fnagi.2018.00348/full
Perspectives on the Role of Isoliquiritigenin in Cancer
https://www.mdpi.com/2072-6694/13/1/115
Therapeutic Intervention in Cancer by Isoliquiritigenin from Licorice: A Natural Antioxidant and Redox Regulator
https://www.mdpi.com/2076-3921/11/7/1349
Dietary Compound Isoliquiritigenin, an Antioxidant from Licorice, Suppresses Triple-Negative Breast Tumor Growth via Apoptotic Death Program Activation in Cell and Xenograft Animal Models
https://www.mdpi.com/2076-3921/9/3/228
A Review: The Pharmacology of Isoliquiritigenin
https://onlinelibrary.wiley.com/doi/abs/10.1002/ptr.5348
Isoliquiritigenin suppresses human melanoma growth by targeting miR-301b/LRIG1 signaling
https://jeccr.biomedcentral.com/articles/10.1186/s13046-018-0844-x
Isoliquiritigenin: A Unique Component That Attenuates Adipose Tissue Inflammation and Fibrosis by Targeting the Innate Immune Sensors
https://www.intechopen.com/chapters/53347
Effects of isoliquiritigenin on ovarian cancer cells
https://www.dovepress.com/effects-of-isoliquiritigenin-on-ovarian-cancer-cells-peer-reviewed-fulltext-article-OTT
Perspectives on the role of isoliquiritigenin in cancer
https://hub.tmu.edu.tw/en/publications/perspectives-on-the-role-of-isoliquiritigenin-in-cancer
The Benefits of Isoliquiritigenin
https://www.digicomply.com/dietary-supplements-database/isoliquiritigenin
Isoliquiritigenin prevents hyperglycemia-induced renal injuries by inhibiting inflammation and oxidative stress via SIRT1-dependent mechanism
https://www.nature.com/articles/s41419-020-03260-9
Isoliquiritigenin Inhibits Tumor Growth and Protects the Kidney and Liver Against Chemotherapy-Induced Toxicity in a Mouse Xenograft Model of Colon Carcinoma
https://www.jstage.jst.go.jp/article/jphs/106/3/106_FP0071498/_pdf
Isoliquiritigenin Ameliorates Acute Pancreatitis in Mice via Inhibition of Oxidative Stress and Modulation of the Nrf2/HO-1 Pathway
https://www.hindawi.com/journals/omcl/2018/7161592/
Dietary Compound Isoliquiritigenin Inhibits Breast Cancer Neoangiogenesis via VEGF/VEGFR-2 Signaling Pathway
https://journals.plos.org/plosone/article?id=10.1371/journal.pone.0068566
Isoliquiritigenin induces apoptosis of human bladder cancer T24 cells via a cyclin‑dependent kinase‑independent mechanism
https://www.spandidos-publications.com/10.3892/ol.2017.6159
Liquorice root extract and isoliquiritigenin attenuate high-fat diet-induced hepatic steatosis and damage in rats by regulating AMPK
https://www.tandfonline.com/doi/abs/10.1080/13813455.2022.2102654
Isoliquiritigenin Isolated from Licorice Glycyrrhiza uralensis Prevents 6-Hydroxydopamine-Induced Apoptosis in Dopaminergic Neurons
https://academic.oup.com/bbb/article/76/3/536/5954675
Cancer Chemopreventive Activity and Metabolism of Isoliquiritigenin, a Compound Found in Licorice
https://aacrjournals.org/cancerpreventionresearch/article/3/2/221/48598/Cancer-Chemopreventive-Activity-and-Metabolism-of