COVID-19 News Greek Study Finds The Prevalence Of Gastrointestinal Bleeding In Many COVID-19 Patients
COVID-19 News
: The COVID-19 pandemic, caused by the severe acute respiratory syndrome coronavirus 2 (SARS-CoV-2), has predominantly been associated with respiratory symptoms such as pneumonia. However, emerging evidence from studies and even
COVID-19 News
reports suggest that infections with the SARS-CoV-2 virus can also lead to various gastrointestinal manifestations, including gastrointestinal bleeding (GIB), which poses a significant threat to patients' health. A recent systematic review conducted by researchers from the University General Hospital of Thessaloniki and Aristotle University of Thessaloniki in Greece sheds light on the prevalence, mechanisms, and implications of GIB in COVID-19 patients, emphasizing the need for early diagnosis and appropriate management.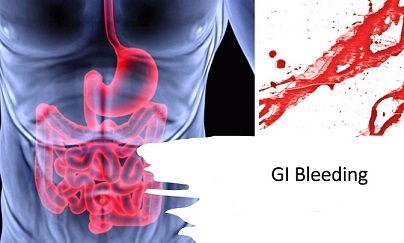 Gastrointestinal symptoms in COVID-19 patients have been attributed to the presence of angiotensin-converting enzyme 2 (ACE2) receptors in the gastrointestinal system. SARS-CoV-2 can bind to these receptors, enter host cells, and cause local gastrointestinal infections, leading to symptoms like diarrhea, nausea, vomiting, and abdominal pain. Among these symptoms, GIB is a particularly concerning complication that can arise in both upper and lower gastrointestinal tracts.
Upper gastrointestinal bleeding (UGIB) involves bleeding above the ligament of Treitz, impacting areas like the stomach, esophagus, and duodenum. The severity of UGIB is determined by the patient's hemodynamic status, which influences treatment strategies. Lower gastrointestinal bleeding (LGIB), on the other hand, occurs below the ligament of Treitz and can stem from conditions like diverticular disease, polyps, neoplasms, and inflammatory bowel disease.
The systematic review encompassed 33 studies involving a total of 134,905 COVID-19 patients, of which 1458 cases exhibited GIB.
The prevalence of GIB varied significantly among studies, ranging from 0.47% to 19%. Factors influencing this range included the severity of COVID-19, the presence of anticoagulant therapy, and the selection criteria for patient inclusion.
The pooled prevalence of GIB across all studies was calculated at 3.05%. However, this figure rose to 6.2% when focusing on patients receiving anticoagulant or antiplatelet treatment, which is commonly prescribed due to the coagulopathy induced by the virus.
This highlights the potential correlation between anticoagulant therapy and an increased risk of GIB in COVID-19 patients.
While endoscopic procedures are a common approach to managing GIB, the pandemic has complicated the execution of these interventions due to the risks associated with COVID-19 transmission during medical procedures. As a result, alternative treatment strategies are necessary, with a preference for conservative options including proton pump inhibitors, antibiotics, somatostatin, and terlipressin. These treatments can be supplemented with blood products and intravenous fluid resuscitation.
Despite the severity of GIB in COVID-19 patients, its direct impact on mortality remains limited, with the majority of deaths attributed to the underlying COVID-19 infection rather than the bleeding itself.&l t;br />
Critically ill patients, those requiring intensive care unit admission, and individuals on mechanical ventilation face an increased risk of GIB, which can be attributed to factors like stress-related mucosal disease and duodenal SARS-CoV-2 infection.
The implications of the systematic review underscore the necessity for vigilant monitoring of COVID-19 patients for signs of GIB, especially in cases where anticoagulant therapy is administered.
Early diagnosis and prompt intervention can significantly improve patient outcomes. Nevertheless, challenges related to the pandemic, such as the risk of transmission during endoscopic procedures, necessitate a careful balance between treatment efficacy and patient safety.
In conclusion, while COVID-19 primarily presents with respiratory symptoms, its impact on the gastrointestinal system is becoming increasingly evident. Gastrointestinal bleeding, though not the most common manifestation, is a serious complication that demands attention. The prevalence of GIB in COVID-19 patients varies and is influenced by factors like disease severity and anticoagulant therapy. Vigilance in monitoring and managing GIB in this context is essential to mitigate risks and ensure patient well-being during these challenging times. Further research is required to elucidate the precise mechanisms underlying GIB in COVID-19 patients and to develop effective treatment strategies that balance medical benefits with pandemic-related safety concerns.
The study findings were published in the peer reviewed journal: Medicina
https://www.mdpi.com/1648-9144/59/8/1500
For the latest
COVID-19 News
, keep on logging to Thailand Medical News.