Medical News: Thailand Authorities Report More Than 12,000 Cases Of Respiratory Infections For The Week 10th To 16th Of September 2023!
Medical News
: Health experts and authorities from Thailand's Public Health Ministry are warning that various respiratory infections are rising during the current rainy season including Influenza infections.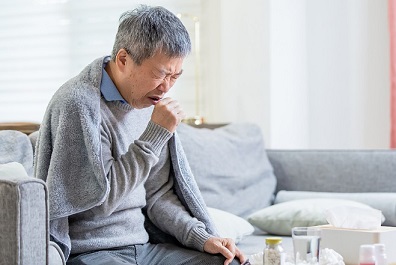 It was reported that the number of patients seeking outpatient services and also being hospitalized for respiratory infections are much higher compared for the same period last year.
Some are attributing the rise in respiratory infections due to the previous government's decision to scrap mandatory mask-wearing since October 2022.
According to local
Medical News
reports, from the 1st of January 2023 to 16th of September 2023, Thailand saw 185,216 respiratory infections or about 279.9 cases per 100,000 people. However, health officials reported that there were only 4 deaths for the whole year from these various respiratory infections which also include COVID-19. The extremely low death rate raises questions as to the credibility of these official reports!
Health authorities also reported that just for the week of September 10th to 16th alone, there were over 12,000 reported cases of respiratory infections, a figure that was much higher than last year and a record for the last five years.
Health officials however stopped short of indicating how many of these represented hospitalized cases and they did not give a breakdown in terms of how many were RSV, Adenovirus, Influenza or COVID-19 infections.
Many private hospitals in the country are reporting a surge of COVID-19 infections and hospital beds designated only for COVID-19 in some private hospitals are starting to be scarce.
Also, many healthcare professionals are warning that they are witnessing more children contracting respiratory infections this time round.
As all the pathogens causing these various respiratory infections are air-borne, health officials are encouraging the general public to mask again and to also take additional precautions such as frequent hand sanitization and to avoid crowded settings.
Government health officials across the country have been ordered to ensure that all clinics, hospitals and health centers across the country are properly prepared to handle the growing number of respiratory infections.
Parents are also being asked to quarantine their children when they start to show signs of respiratory disease symptoms such as coughing, runny nose or fevers.
Schools are also being asked to consider shutting down should infection rates rise and to revert to remote learning.
Health officials claimed that in terms of SARS-CoV-2 infections, the XBB.1.16 variant was still the dominant SARS-CoV-2 sub-lineage found in the country. But they also indicated that the EG.5.1 and HK.3 variants are also rising gradually in the country.
Thailand medical experts however insisted that all the circulating SARS-CoV-2 variants and sub-lineages only resulted in infections with mild symptoms.(We are unfortunately unable to validate the credibility of these claims.)
Interestingly, they did not comment a bout the BA.2.86 variant that was found in the waste water samples in the country.
https://www.thailandmedical.news/news/breaking-thailand-news-sars-cov-2-ba-2-86-variant-detected-in-waste-water-samples-in-thailand-according-to-local-expert
https://www.thailandmedical.news/news/breaking-claims-that-ba-2-86-variant-found-in-waste-samples-from-5-locations-in-near-bangkok-urgent-validation-needed-from-thailand-medical-authoritie
It is also interesting to note that health officials in various countries are these days lumping all COVID-19 infections along with other infections involving flu, RSV etc together and simply classifying it as respiratory infections!
In a worrisome development, it has been found that excess death rates in the country are still continuing to be at relative high levels and despite asking questions about the relatively high excess death rates in the country, no officials have come forward to address the issue in public nor has any local mainstream media questioned this issue.
https://www.thailandmedical.news/news/thailand-medical-experts-and-authorities-should-answer-as-to-why-excess-deaths-in-the-country-have-been-rising-at-worrisome-rates-since-2021
For the latest
Medical News
, keep on logging to Thailand Medical News.