BREAKING! COVID-19 News: Is The New BF.5 Variant With ORF1A:I2873V Mutation Driving COVID-19 Deaths In Japan? Urgent Research Warranted!
COVID-19 News
: Unknown to many as literally no mainstream media is reporting about it, daily COVID-19 deaths are increasing in an alarming rate in Japan over the last two weeks with average daily COVID-19 deaths hovering between 220 to 240 according to official reported figures. In reality, the actual figures are believed to be much higher considering the queues at various crematoriums across the country.
https://covid19.mhlw.go.jp/extensions/public/en/index.html
https://www.google.com/search?q=covid1-9+deaths++japan&sxsrf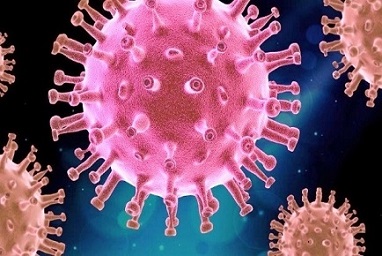 Rare low key
COVID-19 News
coverages are already showing that COVID-19 infections are rising in Japan and so are the death rates.
https://www.nippon.com/en/news/yjj2022121900260/
https://www.japantimes.co.jp/news/2022/12/20/national/covid-cases-december-20/
https://www.japantimes.co.jp/news/2022/12/19/national/covid-19-tracker-tokyo-reports-7949-new-cases-infections-rise-nationwide/
Japan after having a brief respite from the BA.5 variant is once again facing another COVID-19 onslaught that driven by a variety of newly emerged SARS-CoV-2 variants and sub-lineages.
However, one predominant variant that is predominant is a new SARS-CoV-2 variant called BF.5, also known as B.1.1.529.5.2.1.5.
https://cov-spectrum.org/explore/World/AllSamples/Past6M/variants?nextcladePangoLineage=BF.5*
This new variant spots a unique mutation of its ORF1A protein: ORF1a:I2873V
Coincidentally, the increasing spread of the new BF.5 variant in Japan seems to be linked with the increases in cases displaying disease severity requiring hospitalization and also an increase in COVID-19 deaths.
Some are speculating without any hard research evidence yet that the new BF.5 variant is more pathogenic and is exhibiting a tropism for the gastrointestinal tract and kidneys. Some physicians claim that many supposedly infected with this variant are exhibiting a wide array of gastrointestinal issues including gastric reflux, abdominal pains, diarrhea and many developing intestinal ischemia. Many have died due to sepsis and also kidney failures.
Typically, the ORF1a is highly conserved among all SARS-CoV-2 genomes and plays a key role in
viral transcription, replication, proteolytic processing and also suppression of host immune
genes besides coding for non-structural proteins and control of genome expression.
ournals.asm.org/doi/10.1128/JVI.01678-21">https://journals.asm.org/doi/10.1128/JVI.01678-21
https://www.ncbi.nlm.nih.gov/gene/43740578
https://www.nature.com/articles/s41467-021-22905-7
The BF.5 variants also spots the following mutations that have not been seen on most other BA.5 variants or sub-lineages….S: A1020S,ORF7a: H47Y and ORF9b: K40R
The ORF7A proteins are involved in contributing to pathogenesis and also evading certain immune responses by disarming such responses.
https://pubmed.ncbi.nlm.nih.gov/35085577/
https://www.nature.com/articles/s41467-022-30609-9
https://www.sciencedirect.com/science/article/pii/S2589004221001553
https://www.cell.com/iscience/pdf/S2589-0042(21)00155-3.pdf
The ORF9b protein is believed to also be involved in immune evasion and mitochondria damage.
https://www.nature.com/articles/s41467-021-23118-8
https://www.nature.com/articles/s41423-020-0514-8
https://www.ncbi.nlm.nih.gov/pmc/articles/PMC9132681/
The S: A1020S mutation was found alongside the D614G mutation in variants that caused disease severity in parts of India and Senegal in the early stages of the COVID-19 pandemic and also behind reinfections in Gambia.
https://www.ncbi.nlm.nih.gov/pmc/articles/PMC9203035/
https://academic.oup.com/ve/article/8/1/veac025/6551128
https://www.thelancet.com/journals/langlo/article/PIIS2214-109X(21)00213-8/fulltext
There are also speculations that immune imprinting as a result to previous exposure to the BA.5 variant and also ADE issues could be at play and causing infections with BF.5 to be more severe.
The BF.5 variant is also now starting to increase in terms of spread in the Northern regions of China and also already been found in parts of Europe and the United States.
Urgent research is warranted on this new variant as there is a high possibility that it could be more pathogenic and more virulent.
For the latest
COVID-19 News
, keep on logging to Thailand Medical News.