Dutch Study Shows That 25 Percent Of Individuals Who Contracted COVID-19 Have Impaired Pulmonary Function After A Year Of Disease Onset!
COVID-19 News
: The COVID-19 pandemic, caused by the novel coronavirus SARS-CoV-2, has been a global health crisis of unprecedented proportions. While much has been learned about the acute phase of the disease, there has been increasing concern about the long-term effects of COVID-19 on survivors. Numerous past studies and
COVID-19 News
reports have already shown that COVID-19 infections can lead to a variety of long-term health issues…some which can even have fatal outcomes! A recent Dutch study sheds light on this matter by revealing that one in four COVID-19 survivors continues to experience impaired lung function even one year after infection.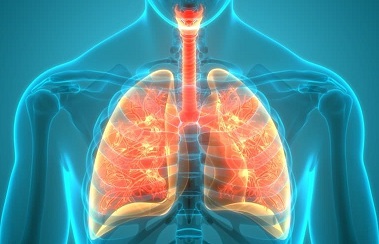 Moreover, this study highlights that older patient, those with multiple chronic conditions, and those with severe COVID-19 cases exhibit a slower rate of improvement in lung function over time.
The RECoVERED Study: A Longitudinal Analysis
The study, led by researchers from the University of Amsterdam, involved a comprehensive evaluation of lung function and health-related quality of life in 301 COVID-19 survivors. These individuals had undergone at least one lung-function test between May 2020 and December 2021. The median age of the participants was 51 years, with 56% being male.
Of the 301 participants who underwent lung-function testing, the severity of their COVID-19 cases varied: 30% had mild cases, 44% had moderate cases, and 26% had severe or critical cases. The study revealed that older age, a higher body mass index, the presence of multiple chronic conditions, and underlying cardiovascular disease, diabetes, and non-asthma/non-COPD chronic lung diseases were more common among patients with severe infections than those with milder cases. Furthermore, 47% of the participants had been hospitalized during their COVID-19 illness.
Impaired Lung Function and its Persistence
One of the most striking findings of this study was the persistence of impaired lung function among COVID-19 survivors. At one month of follow-up, 26% of participants with mild cases, 23% with moderate cases, and a significant 74% with severe or critical cases exhibited below-normal diffusing capacity for carbon monoxide (DLCO).
Importantly, no statistically significant improvement in single-breath diffusion capacity was observed in the mildly ill group up to one year after symptom onset. This data underscores the need for targeted revalidation guidelines for individuals with moderate and severe COVID-19 cases.
In contrast, patients with moderate disease did show improvement in spirometry results from one to six months post-infection, although this improvement plateaued from six months to one year. Notably, DLCO did improve over the course of one year in patients with moderate and severe infections, suggesting that COVID-related lung damage can be partially reversed with time.
Quality of Life and Lung Function
One year into the study, 25% of the 349 participants (both hospitalized and non-hospitalized) continued to experience impaired lung function. This impairment was observed in 11%, 22%, and a st aggering 48% of those with mild, moderate, and severe/critical COVID-19, respectively. After adjusting for age and sex, the researchers found that older age, having more than three chronic conditions, and experiencing severe or critical illness were linked to a slower rate of improvement in lung function over time. However, health-related quality of life (HRQL) did show signs of improvement over time and was comparable to individuals without impaired lung function at the one-year mark.
Implications and Future Considerations
The results of this study have profound implications for COVID-19 survivors and the medical community as a whole. The persistently impaired lung function, especially among those with severe cases, underscores the long-lasting impact of COVID-19 on respiratory health. This information is crucial for healthcare professionals planning the rehabilitation and revalidation of COVID-19 patients, emphasizing the importance of ongoing care for individuals with moderate and severe COVID-19.
Moreover, the association between impaired pulmonary function and HRQL highlights the multifaceted nature of the challenges faced by COVID-19 survivors. It's not just about lung function but also about the broader quality of life, which may be affected by persistent symptoms, muscle weakness, and other factors.
However, it's important to note some limitations of the study. The retrospective enrollment of ICU patients may introduce some bias, as only survivors were included. Additionally, the study does not provide insights into the proportion of participants with pulmonary fibrosis, as it did not routinely perform CT scans after acute disease recovery. Lastly, the study was conducted in a Western European country, and its findings may not be directly applicable to COVID-19 patients from different geographical or ethnic backgrounds.
In conclusion, this Dutch study illuminates the long-term consequences of COVID-19 on lung function and quality of life. It reinforces the need for continued monitoring and rehabilitation for COVID-19 survivors, especially those with moderate to severe cases. As the COVID-19 pandemic continues to evolve, further research is needed to fully understand the extent of recovery in individuals with severe/critical COVID-19 and to tailor revalidation guidelines accordingly. The battle against COVID-19 extends far beyond the acute phase of the illness, and studies like this are instrumental in guiding healthcare strategies for the long haul.
The study findings were published in the peer reviewed journal: PLOS One.
https://journals.plos.org/plosone/article?id=10.1371/journal.pone.0290893
For the latest
COVID-19 News
, keep on logging to Thailand Medical News.