COVID-19 News: South Australia Facing A New SARS-CoV-2 Onslaught By The Deltacron XBC.1.6 Sublineage
COVID-19 News
: Daily COVID-19 infections are rising once again in the state of South Australia that has a population of about 1.77 million individuals.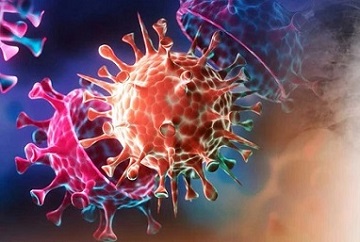 In the week ending 24
th
of March 2023, there was 2,888 officially reported new COVID-19 infections out of about 8750 PCR tests conducted.
https://www.sahealth.sa.gov.au/wps/wcm/connect/public+content/sa+health+internet/conditions/infectious+diseases/covid-19/response/latest+updates/covid-19+dashboard
Local physicians are doubting the figures reported as clinics and hospitals are seeing a rise of people with symptoms and some speculate that the actual numbers could be anything between 3 to 4- fold.
It is being reported that the onslaught is serious as both hospital and ambulance services are being overstretched due to the rising daily caseloads.
According to leading virologists, biostatisticians and variant hunters, the SARS-CoV-2 Deltacron XBC1.1.6 sublineages is leading this new onslaught in South Australia.
https://twitter.com/Mike_Honey_/status/1641193698947125248
The Deltracon XBC.1.6 sub-lineage has already reached more that 30% of all sequences submitted from South Australia and the new sub-lineage seems to be having a growth advantage.
The XBC.1.6. sub-lineage is actually a lineage of a recombinant strain of the Delta and Omicron variant.
https://cov-spectrum.org/explore/World/AllSamples/Past6M/variants?nextcladePangoLineage=XBC.1.6*
According to a leading Australian virologist known online as Mike Honey, the 'grandparent' XBC variant was a recombinant of BA.2 Omicron and B.1.617.2 Delta, with a presumed origin in the Philippines in August 2022. (Recombinant with the Spike and most of orf1ab from Omicron the rest from Delta)
It's 'child' lineage XBC.1 was moderately successful around the world, but never dominant anywhere else. In Australia, it's main reservoir was in Western Australia, where it was around 20-30% for many months. Then the XBC.1.6 variant spawned in South Australia in January, adding Spike R346S and L452R mutations, and many other unique mutations.
https://aus.social/@mike_honey_/110108712751929928
Accordingly, the Australian environment/settings at this point seem likely to continue to generate new variants. Immunocompromised individuals there are effectively forced into multiple infections, as masks and other protections are dropped in many healthcare settings. They are more likely to suffer the long chronic infections that are most likely to give the virus time to mutate and try new combinations.
The XBC.1 sub-lineage is defined by two spike mutations S:R346S S:L>M452R and three NSPs mutations: NSP2_A510V, NSP3_C296F,NSP3_H1841Y.
The XBC.1.6 and other arising main sub-lineages are defined by the mutations Orf8:P36L or Orf1b:N498I and another by M:S4F.
https://twitter.com/siamosolocani/status/1641218507600719877
Since mid of March,
COVID-19 News
coverages has highlighted the start of a new onslaught in South Australia.
https://www.abc.net.au/news/2023-03-17/covid-19-cases-jump-by-nearly-40-per-cent-in-south-australia/102113576
Despite the rising caseloads in South Australia and overwhelmed hospitals, health authorities have done little to impose any new preventive measures and the general public do not seem fazed by the increase in caseloads despite rising cases of disease severity.
What is more worrisome is the XBC.1.6 sub-lineage could end up spreading to the rest of the states in Australia and also to other countries in a matter of time.
While the rest of the other states in Australia are also seeing a rise in cases, most of these new infections are caused by the various XBB variants that do not seem to be driving disease severity or hospitalizations so far except for those in the vulnerable groups ie the aged, obese, immunocompromised, those with existing comorbidities and those with certain genetic profiles.
It is expected that in coming weeks, the situation in Australia is expected to worsen and winter in the Southern hemisphere will bring a COVID-19 scenario that Australia has yet to have witnessed in the last three years.
For the latest
COVID-19 News
, keep on logging to Thailand Medical News.
PS: Please share this article to your loved ones and friends so that they can be prepared for what is coming as those controlling the COVID-19 narratives in conjunction with governments and health authorities around the world along with Google, Facebook, Twitter and mainstream media etc are trying to suppress sites like ours and are even shadow banning all articles on COVID=19 etc as they do not want the public to know that their vaccine initiatives are failing badly and not helping in any way but has rather propelled the virus to mutate even more. If anyone with brains does some due diligence..looking at the current kinetics of the COVID-19 pandemic and the number of variants and sub-lineages that have emerged, we are in the worse position than at the start of the pandemic…and we literally have no effective tools ie monoclonal antibodies, antivirals etc. We are just lucky that most of these new sub-lineages only cause asymptomatic or mild symptomatic infections initially as they are more adapted to disrupt immune responses for better viral persistence but they ultimately will cause not only more Long COVID issues but can also give rise to fatal outcomes later such as heart failures, strokes etc.