U.S. Medical News: CDC Says Record Number of Americans Killed Themselves In 2022 With A Total Of 49,449 Suicides!
U.S. Medical News
: In a deeply concerning and distressing trend, the United States has experienced an unprecedented surge in suicides, reaching a grim record of 49,449 lives lost in the year 2022. This tragic escalation marks a 2.6% increase from the previous year's count of 48,183 suicides. The alarming data has been unveiled in a comprehensive report by the U.S. Centers for Disease Control and Prevention (CDC), highlighting a disheartening reality that demands urgent attention and action.
https://www.cdc.gov/suicide/suicide-data-statistics.html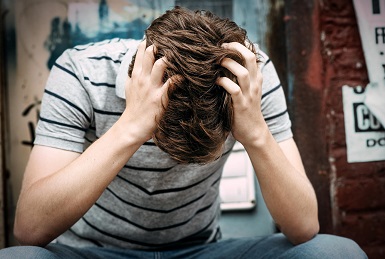 This surge in suicides is particularly distressing considering that the nation had witnessed a temporary reprieve in the years leading up to 2022 according to
U.S. Medical News
reports. After a two-year decline in suicide rates, the U.S. began to witness a worrying uptick in suicides starting in 2021, indicating a resurgence of this grave public health issue. It is a distressing continuation of a pattern that has seen the suicide rate escalate by over a third from 1999 to 2018.
This crisis is not limited to any specific demographic group; its repercussions are felt across various segments of the population. While the majority of demographic groups experienced an increase in suicide rates, a few categories did show declines. Most notably, suicides among young individuals, specifically those aged 10 to 24 years old, witnessed a noteworthy 8.4% decrease. This glimmer of hope amidst the bleak statistics underlines the significance of targeted interventions and the potential for positive change.
Diving deeper into the demographic breakdown, the CDC report reveals that suicides surged significantly among the older population. Adults aged 65 and older experienced an 8.1% increase in suicides, while individuals aged 45 to 64 saw a distressing rise of 6.6%. In contrast, the data provides a ray of hope by indicating that the suicide rate among the younger population has seen a decline, potentially indicative of effective outreach and support systems geared towards this vulnerable group.
The racial and ethnic dynamics of this crisis also merit careful consideration. While most groups experienced an increase in suicide rates, there was a notable exception among American Indian or Alaska Native people, where suicides decreased by 6.1%. These complexities underscore the need for culturally sensitive and targeted interventions to effectively address the multifaceted dimensions of this issue.
As the nation grapples with this deeply concerning trend, health experts and officials emphasize the need for immediate and comprehensive action. Mental health has become a defining public health challenge, with Surgeon General Vivek Murthy asserting that "far too many people and their families are suffering and feeling alone." It is imperative that measures be implemented to support those at risk, enhance economic safety nets, and ensure accessible and high-quality suicide care.
Amidst these somber statistics, there are glimmers of hope in the form of initiatives aimed at addressing this crisis head-on. The Biden administration has proposed new regulations to bolster insurance coverage for mental health conditions, signaling a commitment to confronting this issue on a policy level.
Additionally, the U.S. CDC's Comprehensive Suicide Prevention Program is dedicated to preventing suicide, particularly among populations disproportionately affected by this scourge.
However, the broader societal dimensions of this crisis cannot be ignored. Experts acknowledge that various factors contribute to the escalating suicide rates, including economic pressures, social isolation, and, significantly, the increased availability of firearms.
The relationship between gun availability and suicides cannot be overstated; suicide attempts involving firearms are tragically more likely to result in fatalities compared to other means.
While the challenges ahead are undeniably daunting, the collective response to this crisis offers a glimmer of optimism. The establishment of the 988 Suicide & Crisis lifeline, providing free and confidential emotional support 24/7, stands as a tangible testament to the recognition of this urgent issue. The expansion of suicide prevention programs and increased awareness of mental health care further illustrate society's evolving attitudes towards addressing this crisis.
Individual stories, tragically marked by loss, remind us of the human toll behind these stark statistics. Christina Wilbur's heart-wrenching account of losing her son to suicide reflects the profound impact of this crisis on families and communities. Her call for action and the need to foster understanding and support resonates as a reminder that each life lost is a profound tragedy, compelling us to work collectively towards a future where no one feels alone or without hope.
In conclusion, the staggering rise in suicides in the U.S. demands immediate and concerted action on multiple fronts. As the nation grapples with the complex interplay of social, economic, and mental health factors, the urgency of addressing this crisis cannot be overstated. By fostering a culture of open dialogue, investing in mental health resources, and implementing targeted interventions, we can strive towards a future where the alarming statistics of 2022 serve as a turning point in the battle against suicide, and where every life is valued, cherished, and supported.
For the latest
U.S. Medical News
, keep on logging to Thailand Medical News.