BREAKING! U.S. Randomized Clinical Trial Findings Published In Lancet Shows That Metformin Reduces Risk Of Developing Long COVID By 40 Percent!
Metformin That Is Based On The Phytochemical Galegine Derived From The Herb Goat's Rue Emerging As A Wonder Drug For COVID-19 And Long COVID!
COVID-19 News
: Metformin, a commonly used medication for diabetes, has been found to reduce the risk of developing long COVID by a staggering 40%!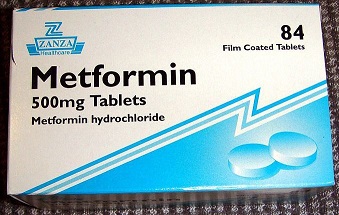 A randomized clinical study conducted in the United States and published in the peer reviewed medical journal Lancet reveals this groundbreaking discovery, offering hope to millions of people suffering from the lingering effects of COVID-19.
Long COVID, also known as post-COVID-19 condition, is a chronic illness that affects a significant number of individuals who have recovered from the initial COVID-19 infection. Symptoms can range from mild to severe and can persist for months, causing significant disruption to daily life. Recognizing the urgent need to address this emerging health crisis, researchers embarked on a mission to find effective treatments to prevent long COVID.
The study, named COVID-OUT led by University of Minnesota and involving various other prestigious American institutions and medical centers enrolled over 1,400 adults aged 30 to 85 with overweight or obesity who had COVID-19 symptoms for fewer than 7 days. The participants were randomly assigned to different treatment groups, including metformin, ivermectin, fluvoxamine, or placebos. The trial was conducted in a quadruple-blind manner, meaning that neither the participants nor the investigators, care providers, or outcomes assessors knew which treatment they were receiving.
The results were nothing short of remarkable. Among the participants who received metformin, only 6.3% developed long COVID, compared to 10.4% in the placebo group. This reduction in risk translates to a 40% decrease in the incidence of long COVID. The positive effects of metformin were consistent across various subgroups, and the medication was well-tolerated with no safety concerns reported.
Metformin, a widely available and low-cost medication, is primarily used to manage diabetes by regulating blood sugar levels. However, its potential as a treatment for COVID-19 and its complications has been increasingly recognized. Previous studies have shown that metformin can inhibit the SARS-CoV-2 virus and prevent severe COVID-19. This latest research adds to the growing body of evidence supporting the beneficial effects of metformin in combating the long-term consequences of COVID-19.
Study findings from the same trial published in a another
COVID-19 News
coverage showed that metformin reduced SARS-CoV-2 viral loads in those who were infected with the virus.
https://www.thailandmedical.news/news/breaking-news-metformin-shows-remarkable-results-in-reducing-sars-cov-2-viral-loads-in-phase-3-randomized-clinical-trial-conducted-in-america
The implications of all of these findings are profound. Long COVID has been associated with prolonged medical treatment and the inability to work for months on end. By reducing the risk of developing long COVID, metformin offers hope for a better quality of life for those affected. Moreover, the widespread availability and affordability of metformin make it a viable option for global implementation.
While further research is needed to fully understand the mechanisms by which metformin exerts its protective effects against long COVID, this study marks a significant milestone in our fight against the devastating consequences of the pandemic. The results underscore the importance of early intervention and outpatient treatment for COVID-19, as well as the need to prioritize the use of metformin as a potential preventive measure against long COVID.
As we continue to battle the ongoing COVID-19 pandemic, the discovery of metformin's protective effects against long COVID provides a glimmer of hope. It is imperative that healthcare systems and policymakers take note of these findings and work towards incorporating metformin into standard treatment protocols for COVID-19. By doing so, we can potentially alleviate the burden of long COVID and improve the lives of countless individuals worldwide.
Reference:
https://www.thelancet.com/journals/laninf/article/PIIS1473-3099(23)00299-2/fulltext
For the latest
COVID-19 News
, keep on logging to Thailand Medical News.