Omega (Omicron) Updates: Japan And France Reports Cases Of Omega Variant Which Is Now Confirmed In 17 Countries Outside Of The African Continent
Both Japan and France confirmed their first cases of the new variant of the coronavirus on Tuesday as countries around the world scrambled to close their doors or find ways to limit its spread while scientists study how damaging it might be.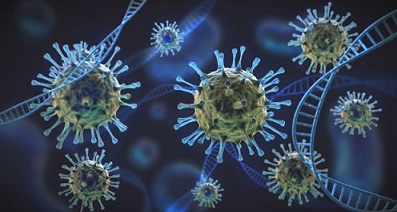 To date a total of 17 countries outside of the African continent have confirmed cases of the new Omega (Omicron) variant. These countries include Austria, Australia, Belgium, Canada, Czech Republic, Denmark, France, Germany, Hong Kong, Japan, India, Israel, Italy, Netherlands, Portugal, Spain and the United Kingdom.
Another 26 countries now have suspected cases of the new variant but are awaiting genomic sequencings results to validate the suspicions.
The WHO or World Health Organization has warned that the global risk from the omicron variant is "very high" based on early evidence, saying it could lead to surges with "severe consequences."
Omicron Found In France
Health authorities from France on Tuesday confirmed the first case of the
omicron variant
in the French island territory of Reunion in the Indian Ocean.
Dr Patrick Mavingui, a microbiologist at the island's research clinic for infectious diseases, said the person who has tested positive for the new variant is a 53-year-old man who had traveled to Mozambique and stopped in South Africa before returning to Reunion.
Dr Mavingui said that the man was placed in quarantine. He has "muscle pain and fatigue."
Meanwhile Japan also confirmed today its first case of the new omicron coronavirus variant, a visitor who recently arrived from Namibia, an official said.
Omicron Also In Japan
Hirokazu Matsuno, the chief cabinet secretary said the patient, a man in his 30s, tested positive upon arrival at Narita airport on Sunday and was isolated and is being treated at a hospital. Matsuno did not identify his nationality, citing privacy reasons.
A detailed genome analysis at the National Institute of Infectious Diseases confirmed Tuesday that he was infected with the new variant, which was first identified in South Africa.
It was reported that his travel companions and passengers in nearby seats have been identified and have been reported to Japanese health authorities for follow up. Japanese media said two of the patient's relatives tested negative and have been quarantined in a government facility near Narita airport.
The Chief Cabinet Secretary said the Japanese government will maintain strict border controls and will step up its capacity to conduct genome analyses of the new variant
It was announced on Monday that Japan will ban all foreign visitors beginning Tuesday as an emergency precaution against the variant, tentatively through the end of the year.
The Japanese government is also requiring Japanese nationals and foreigners with resident permits to quarantine 14 days following entry.
More Countries Imposing Travel Bans
It was also reporte d that Cambodia barred entry to travelers from 10 African countries, citing the threat from the omicron variant. The move came just two weeks after Cambodia reopened its borders to fully vaccinated travelers on Nov. 15.
The Omicron or Omega variant was first identified days ago by researchers in South Africa.
The WHO said there are "considerable uncertainties" about the omicron variant. But it said preliminary evidence raises the possibility that the variant has mutations that could help it both evade an immune-system response and boost its ability to spread from one person to another.
WHO stressed that while scientists are hunting evidence to better understand this variant, countries should accelerate vaccinations as quickly as possible.
Omicron Was Earlier In Netherlands Than Initially Reported.
It was also reported that the new Omicron variant was present in the Netherlands earlier than previously thought according to Dutch officials.
The variant was identified in two test samples taken in the country between 19 and 23 November, which is before the variant was first reported by South Africa.
However, it is not clear whether those who took the tests had visited southern Africa.
It was previously thought that two flights that arrived from South Africa on Sunday had brought the first cases of the variant to the Netherlands.
Fourteen people on the flights to the capital, Amsterdam, tested positive for Omicron, among 61 passengers who were found to have coronavirus.
Please help to sustain this site and also all our research and community initiatives by making a donation. Your help means a lot and helps saves lives directly and indirectly and we desperately also need financial help now.
https://www.thailandmedical.news/p/sponsorship
For the latest Omicron Updates, keep on logging to Thailand Medical News.