COVID-19 Drugs: Tucaresol Emerging As A Potential COVID-19 Antiviral And Drug To Treat SARS-CoV-2 Induced Lymphopenia And Immunodeficiency
COVID-19 Drugs
: Tucaresol, an is an orally administered antisickling agent which increases the oxygen affinity of hemoglobin is emerging as a potential COVID-19 antiviral and drug to treat SARS-CoV-2 induced lymphopenia and immunodeficiency according to researchers from ChemThera Sciences, a pharmaceutical research company based in Montreal, Canada with a branch in Delaware, United States.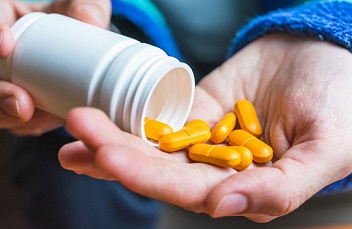 Tucaresol is a benzoic acid substituted benzaldehyde small molecule with a unique mechanism of action based on a selective transient covalent bond (Schiff base) formed between its aldehyde moiety and amino groups present on CD4+ T helper cells (lysine side chains).
The global health and economy have been severely affected by the SARS-CoV-2 pandemic, leading to extensive efforts in developing effective vaccines, antibodies, and antiviral drugs. Addressing a pandemic necessitates considering multiple factors beyond drug efficacy and safety, such as large-scale production, distribution, stability, oral administration, and pharmaco-economics. These aspects must be considered for new potential treatments targeting vast populations.
Although new antivirals have entered the market, the options remain limited, with only three small molecule antiviral drugs recommended by the U.S. NIH COVID-19 Treatment Guidelines for COVID-19 treatment.
Consequently, a significant portion of research has centered on screening and evaluating repurposed drugs, including previously approved or clinical-stage medications.
Despite increased research efforts, the promising clinical-stage candidate drug Tucaresol has received minimal attention for its potential as a standalone or combination therapy for COVID-19 treatment. Tucaresol is a stable, orally administered, small molecule with established human safety and pharmacokinetic data, and can be mass-produced using a proprietary two-step synthesis developed by our team.
It acts as a host-targeted antiviral by selectively protecting and reconstituting CD4+ T helper cells, as demonstrated in HIV patients and SIV macaques.
Considering the similarities between HIV and SARS-CoV-2, particularly regarding host CD4+ T helper cells, and Tucaresol's suitability for large-scale treatment, it is proposed as a potential therapy for mild-to-moderate COVID-19 cases and possibly advanced cases with lymphopenia.
A study review of the drug being repurposed to treat COVID-19 and also Long COVID-19 issues has been published on a preprint server.
https://www.preprints.org/manuscript/202211.0221/v3
A more detailed version it is expected to be published next month in the peer reviewed African Journal of Pharmaceutical Sciences (SvedbergOpen publishers) along with major announcements of the results of certain ongoing clinical trials concerning the drug. Thailand Medical News has already stockpiled a massive amount of the drug for our regular clients and past supporters of our website in anticipation of a new massive and more lethal SARS-CoV-2 onslaught expected to start in late September 2023 and also due to the rise in immunodeficiency issues arising for the current 'silent' reinfection onslaughts caused by more than 1000 new SARS-CoV-2 sub-lineages and recombinant variants and their sub-lineages in circulation globally .
Tucaresol is a promising clinical-stage
COVID-19 Drugs
candidate for the treatment of SARS-CoV-2 Infections and also Long COVID. Despite numerous drugs being evaluated, Tucaresol's antiviral activity hasn't been widely assessed for COVID-19 treatment. Its properties make it suitable for treating large populations of mild-to-moderate cases. Tucaresol is an orally active antiviral agent with good bioavailability, stability, and potency, allowing for efficient treatment. The drug is easily manufactured and not hindered by pre-existing patents.
Originally developed for sickle cell anemia treatment, Tucaresol was found to have immune activity. It functions as a host-targeted antiviral agent by protecting antiviral immune cells and controlling the stimulation of specific T cells.
Importantly, Tucaresol does not cause an overactive immune response, such as a cytokine storm. Patents granted to Glaxo Wellcome Inc. emphasize its use for treating immunodeficient mammals.
There are no documented reports of Tucaresol's evaluation for COVID-19 treatment so far, but it has been studied for immunodeficiency virus treatment in humans and macaques. Given the similarities between HIV and SARS-CoV-2, particularly their interactions with CD4+ T helper cells, it is worth considering Tucaresol for COVID-19 clinical trials. Both HIV and SARS-CoV-2 are RNA viruses that infect humans from animals and cause lymphopenia, an indicator of poor clinical outcomes.
Considering the crucial role of T cells in HIV infections and Tucaresol's interaction with CD4+ T helper cells, a proof-of-concept clinical trial for mild-to-moderate COVID-19 treatment may be appropriate and there already a few currently underway. Another option is treating hospitalized patients with severe COVID-19 and lymphopenia.
A previous evaluation of Tucaresol in a multicenter phase 2 trial for HIV patients resulted in significant T cell modulation during a phase 1b/2a trial, as reported by a GlaxoSmithKline and University of Milan collaboration in 2004.
The trial involved 24 HIV positive patients, with half receiving HAART before the study and the other half being HAART naive. It was a 16-week pulse dose escalation protocol with varying doses of Tucaresol. One of the four groups received only Tucaresol, while the second group received both Tucaresol and HAART simultaneously.
That study findings showed increases in memory T lymphocytes in all patients, including those treated with Tucaresol alone. A sustained increase in naive T lymphocytes was observed in all patients alongside Tucaresol administration. Additionally, env-stimulated perforin-expressing CD8+ T cells increased in all groups. While Tucaresol alone did not eliminate viremia, it prevented a significant increase in HIV viremia.
For patients on HAART with proper viral suppression, Tucaresol treatment stimulated cytotoxic T lymphocyte activity, generated naive T cells, and did not result in any adverse effects or increased patient viral load.
Three patents granted to Glaxo Wellcome Inc. demonstrated the antiviral activity of Tucaresol in eliminating simian immunodeficiency virus (SIV) in a macaque and reducing SIV in another.
Preclinical human data from Wellcome Research Laboratories focused on Tucaresol's maximum tolerated dose, as it was initially investigated for sickle cell disease treatment.
In healthy male volunteers, Tucaresol was well-tolerated up to 1,200 mg orally, with some gastrointestinal discomfort at higher doses.
Tucaresol, a small molecule, forms a selective transient covalent bond with amino groups on CD4+ T helper cells, leading to sodium/potassium ion channel activation and tyrosine phosphorylation of cytoplasmic signaling proteins. This enhances antigen-specific T cell activation and cell-mediated immunity by increasing Th1 proinflammatory cytokine response.
Initially, Tucaresol did not received much attention for SARS-CoV-2 treatment due to concerns regarding potential off-target binding and toxicity. However, the U.S. FDA approval of Voxelotor, a 2-hydroxybenzaldehyde analog of Tucaresol for sickle cell disease, addresses these concerns.
Tucaresol is a hybrid between antiviral drugs and vaccines, possessing qualities of both. It could be useful in therapeutic settings, such as in combination with virucidal drugs, or prophylactic settings, when administered alongside a vaccine.
Currently, three small molecule antiviral drugs are available for treating COVID-19: Veklury, Paxlovid, and Lagevrio.
Based on experience with antivirals and for other viral infections and the history of emergence of drug resistance strains, a diverse array of antiviral medicines is needed to effectively combat SARS-CoV-2. Combination therapy, using two or more antivirals with different mechanisms of action, has shown success in treating HIV and hepatitis C.
Tucaresol is a potential candidate for combination therapy. When combined with other antivirals, it may enhance treatment efficacy and reduce the likelihood of drug resistance. Tucaresol's unique mechanism of action could also make it useful against various viruses that target CD4+ T helper cells. It can be easily synthesized and is not cost-prohibitive.
For treating mild to moderate COVID-19, combining oral Paxlovid with Tucaresol may be a promising option. Additionally, other antivirals such as Ensitrelvir and EDP-235, as well as repurposed drugs like hydroxychloroquine and azithromycin, could be explored in combination with Tucaresol.
Considering the risk of future pandemics, having a range of antiviral drugs like Tucaresol with activity against multiple viruses is essential. Tucaresol may be particularly useful against viruses that cause lymphopenia, a common characteristic of many severe viral infections.
For the latest on
COVID-19 Drugs
, keep on logging to Thailand Medical News.