With The CDC Cutting Isolation Time, It Is Now Confirmed That The Corrupted At The U.S. CDC, FDA And NIH Are Not Following The Science But Rather Their Masters!
The common American people have a lot at stake especially their lives and the lives of their loved ones as all health directives, COVID-19 guidelines, treatment protocols and approved drugs and therapeutics, mandates etc are being controlled by a group of elites that do not have the welfare of the common people at their hearts but rather are more concerned about filling the pockets of themselves and their billionaire cronies.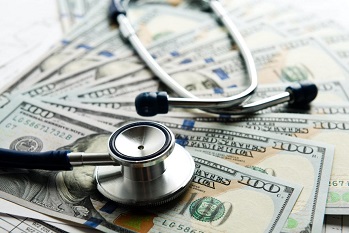 Late on Monday, The U.S. CDC announced the shortening of the recommended time for isolation from 10 days for people with COVID-19 to 5 days, if asymptomatic, followed by 5 days of wearing a mask when around others.
The corrupted at the U.S. CDC claimed that the change is motivated by science claiming that the majority of SARS-CoV-2 transmission occurs early in the course of illness, generally in the 1-2 days prior to the onset of symptoms and the 2-3 days after. Therefore, people who test positive should isolate for 5 days and, if asymptomatic at that time, they may leave isolation if they can continue to mask for 5 days to minimize the risk of infecting others.
Also, the U.S. CDC is updating the recommended quarantine period for those exposed to COVID-19.
For individuals who are unvaccinated or are more than six months out from their second mRNA dose (or more than 2 months after the J&J vaccine) and not yet boosted, CDC now recommends quarantine for 5 days followed by strict mask use for an additional 5 days. Alternatively, if a 5-day quarantine is not feasible, it is imperative that an exposed person wear a well-fitting mask at all times when around others for 10 days after exposure. Individuals who have received their booster shot do not need to quarantine following exposure but should wear a mask for 10 days after the exposure. For all those exposed, best practice would also include a test for SARS-CoV-2 at day 5 after exposure. If symptoms occur, individuals should immediately quarantine until a negative test confirms symptoms are not attributable to COVID-19.
Isolation relates to behavior after a confirmed infection. Isolation for 5 days followed by wearing a well-fitting mask will minimize the risk of spreading the virus to others. Quarantine refers to the time following exposure to the virus or close contact with someone known to have COVID-19. Both updates come as the Omicron variant continues to spread throughout the U.S.
The U.S. CDC Director, Dr. Rochelle Walensky told
US Medical News
, "The Omicron variant is spreading quickly and has the potential to impact all facets of our society. CDC's updated recommendations for isolation and quarantine balance what we know about the spread of the virus and the protection provided by vaccination and booster doses. These updates ensure people can safely continue their daily lives. Prevention is our best option: get vaccinated, get boosted, wear a mask in public indoor settings in areas of substantial and high community transmission, and take a test before you gather."
The guidelines by the U.S. CDC states:
Everyone, regardless of vaccination status.
-Stay home for 5 days.
-If you have no symptoms or your symptoms are resolving after 5 days, you can leave your house.
-Continue to wear a mask around others for 5 additional days.
If you have a fever, continue to stay home until your fever resolves.
If You Were Exposed to Someone with COVID-19 then quarantine
If you
:
Have been boosted
OR
Completed the primary series of Pfizer or Moderna vaccine within the last 6 months
OR
Completed the primary series of J&J vaccine within the last 2 months:
-Wear a mask around others for 10 days.
-Test on day 5, if possible.
-If you develop symptoms get a test and stay home.
If you:
Completed the primary series of Pfizer or Moderna vaccine over 6 months ago and are not boosted
OR
Completed the primary series of J&J over 2 months ago and are not boosted
OR
Are unvaccinated
-Stay home for 5 days. After that continue to wear a mask around others for 5 additional days.
-If you can't quarantine you must wear a mask for 10 days.
-Test on day 5 if possible.
-If you develop symptoms get a test and stay home
Many health experts and epidemiologists are unhappy with the new guidance as it honestly has no real rationale based on scientific proof and the recommendations have too many holes.
Many say they worry people will leave isolation while still contagious, and raised questions about the CDC's decision making.
Furthermore, critics also argue the guidelines ignore the benefits of rapid antigen testing by not requiring those tests, and rely on a one-size-fits-all approach that makes assumptions about the fast-spreading omicron variant that may not be true.
Former Surgeon General Jerome Adams wrote on Twitter, "Regardless of what CDC says, you really should try to obtain an antigen test (I know- easier said than done) and confirm it's negative prior to leaving isolation and quarantine."
Adams wrote, "There's not a scientist or doctor I've met yet who wouldn't do this for themselves/ their family."
However, officials said the change was necessary in order to keep the country's economic infrastructure from collapsing.
Dr Joseph Fauver
,
a genomic epidemiologist at the University of Nebraska Medical Center told media, "I'm a little surprised at them cutting it in half without having a testing requirement associated with it or based on vaccine status."
President Biden's chief medical adviser, the Italian Jew named Anthony Fauci told media on Monday, "The real reason is that with the sheer volume of new cases that we are having and that we expect to continue with omicron, one of the things we want to be careful of is we don't have so many people out in isolation and not enough people to get services going and the country running."
During the early days of the pandemic, CDC recommended a 14-day isolation period for anyone infected with the virus even though many published case reports showed that people were still infectious even after 14 days. That eventually changed to 10 days, regardless of a person's vaccination status and whether or not they were symptomatic.
The U.S. health agency has been under pressure from business groups to shorten the isolation period to cut down on staffing shortages. The guidelines announced Monday came less than a week after the CDC made a similar move for health workers.
It was said that Delta Air Lines CEO Ed Bastian who supported the Biden election campaign financially sent a letter to the U.S. CDC, cosigned by the company's medical adviser and Dr Carlos Del Rio, proposing a five-day isolation period.
However, Delta also suggested individuals in isolation would be able end it with an "appropriate testing protocol."
Strangely no such language was in the U.S.CDC's guidance. Michael Mina, an epidemiologist and chief science officer at eMed, said having no testing requirement was "reckless."
Commenting on Twitter, Mina noted that people are testing positive much earlier, because the time from infection to symptom onset is quicker. But that doesn't mean they test negative any sooner; in fact, he said people are staying positive even longer, because they found out earlier.
Mina tweeted, "Some people stay infectious 3 days, Some 12. I absolutely don't want to sit next to someone who turned Positive 5 days ago and hasn't tested [negative]."
It was speculated that the CDC didn't include a testing requirement because of the current shortage of rapid tests. In many places, at-home tests are difficult or impossible to find, and even if they are available, the prices are high.
Dr Leana Wen, a public health professor at George Washington University said, "I wish they just came out and said the real reason. Tests actually are needed to exit isolation, but if we don't even have enough tests right now to test symptomatic people, then we cannot possibly issue a guidance for all of America to exit isolation that way."
Dr Megan Ranney, an emergency physician and a dean at the Brown University School of Public Health questioned why the agency was treating vaccinated and unvaccinated people the same, since studies show the period of infectiousness is shorter for people who have been vaccinated.
Dr Ranney also said the agency needs to make it clear that shortened isolation only applies to people who are asymptomatic. The guidance itself gave mixed messages, allowing for both asymptomatic and for people with symptoms that are "resolving."
She said, "If the rules truly are that if you are asymptomatic, you can shorten your isolation. That's there. And that's backed up by the science. That's a very different thing from being quote unquote, mildly symptomatic."
Dr. Céline Gounder, an infectious disease expert at New York University, said on Twitter that the shortened isolation and quarantine periods are only reasonable if they're paired with rapid testing. "People are infectious for a wide range of time. Some for a couple days. Others, for over a week," she wrote.
Where Is The Science Data?
The so-called scientific data that the CDC used to make its recommendations have not been made publicly available.
A past study published in the JAMA Internal Medicine journal in August 2021 found that the transmission potential was highest two days before and three days after the onset of symptoms. But it is still possible to transmit the virus after three days.
https://jamanetwork.com/journals/jamainternalmedicine/fullarticle/2783099
However, there are no new studies to show proof if this is the case with the Omicron variant and also the delta sub-variants that are still circulating in dominance in the United States.
Dr Emma Hodcroft, a molecular epidemiologist at the University of Bern in Switzerland said, "The original quarantine periods are set based on what we've found scientifically about how long we detect live virus ie in other words, that the person could possibly infect others."
Dr Zoe Hyde, an epidemiologist at the University of Western Australia, told media that, because people are most infectious in the first few days, shortening the isolation period only makes sense if there is a negative test.
D Hyde said, "I think it's a very bad idea to do away with the need to test negative, because it's going to lead to a lot of people spreading the virus in the community. It also sends the wrong message about how serious the virus is. It might not matter much to the asymptomatic person who's been allowed to leave quarantine, but it could be devastating to vulnerable people in the community they come in contact with,"
Some suspect the economic burden is at least partly behind the CDC's policy shift.
Many scientists fear that the decision to halve isolation times for asymptomatic and rapidly recovering patients is not being driven by public health concerns.
Dr Tobias Kurth, a professor of public health and epidemiology at Berlin's Charite hospital said, "It's certainly not a public health guideline it's more towards [needing] to make sure that we are able to keep things running pretty much, so it's more an economic guideline. In some areas, it may be necessary to be able to relax the rule a little bit, but not as a general recommendation."
Many Worry That Its Politics Driving Health Decisions, Not Science.
Dr Hodcroft said the real solution to shortage of staff in the workplace would be to get case numbers down.
She said, "By allowing those who could still be contagious back to a working environment, you may enable transmission, letting more people get infected, and potentially perpetuating the problem."
Furthermore, another concern is how hospitals will cope if infection rates rise even higher as a result of asymptomatic people not being in isolation long enough and negative tests not being required.
Dr Kurth warned that, in countries
facing waves fueled by omicron
such as the UK, France, the US and
Germany
, the huge amount of cases will cause health care systems to collapse.
Dr Hyde added, "It really seems like a terrible time to be easing restrictions with the omicron variant spreading so quickly; I can't see how the hospital system is going to cope with this."
The US FDA also this week approved the drug Molnupiravir much to the surprise to many as the last clinical studies showed that it was not really effective coupled with the fact that the drug could also cause more complications especially with the rise of more variants.
https://www.thailandmedical.news/news/much-touted-merck-s-covid-19-drug-molnupiravir-shown-to-be-less-effective-in-new-analysis-experts-question-its-efficacy-against-the-omicron-variant
https://www.thailandmedical.news/news/molnupiravir--what-wrong-with-america-why-is-the-american-government-and-agencies-funding-and-pushing-potentially-toxic-drugs-to-treat-covid-19
Again, it is suspected that business interests is involved with the decision not science as Merck was also one of the pharma groups that backed the Biden election campaign.
https://www.drugdiscoverytrends.com/guess-who-the-pharma-industry-is-supporting-for-president/
On Tuesday, the U.S. FDA also made an announcement that Rapid Covid home tests are more likely to give a false negative with the heavily-mutated Omicron variant compared to earlier strains.
https://www.fda.gov/medical-devices/coronavirus-covid-19-and-medical-devices/sars-cov-2-viral-mutations-impact-covid-19-tests
Again, many experts disagree and say that its an issue as to how and when these tests are administered and again there are some suspicions as to what is really going on behind the scenes.
Lastly, despite so many studies showing that remdesivir does not work including as claimed by the WHO itself in its solidarity trials, latest
https://www.thailandmedical.news/news/covid-19-antivirals-interim-who-solidarity-trial-results-confirms-that-remdesivir,-lopinavir-and-interferon-have-no-effect-on-covid-19-mortality
It seems that the US FDA is going to push the drug again as Gilead was also another pharma giant that supported the Biden election campaign.
A new study sponsored by Gilead itself and involving Dr Robert Gottlieb as the lead researcher who happens to be the brother of the former US FDA head, Dr Scott Gottlieb who had happened to approve the drug remdesivir to treat COVID-19 then despite no evidence of its efficacy, is now claiming that remdesivir can still be used to prevent progression to severe disease in those only experiencing mild symptoms and are not hospitalized!
https://www.nejm.org/doi/10.1056/NEJMoa2116846
Read the comments about the study:
https://www.nejm.org/doi/10.1056/NEJMe2118579
Also note there has been a lot of negative reviews about remdesivir.
https://www.thailandmedical.news/news/covid-19-drugs-study-published-in-journal-of-the-heart-rhythm-society-warns-that-remdesivir-can-cause-dangerously-low-heart-rate-in-covid-19-patients
https://www.thailandmedical.news/news/covid-19-drugs-university-of-cincinnati-study-warns-against-use-of-u-s-fda-approved-remdesivir-due-to-drug-interactions-and-increased-toxicity
https://www.thailandmedical.news/news/covid-19-scams-who-issues-warning-against-use-of-remdesivir-for-covid-19--countries-should-beware-of-any-therapeutics-approved-in-the-usa
As usual in America, science is not what that matters and those controlling the COVID-19 narratives can get away with anything as they control the researchers, the research institutions, the journals, the media and social media and search engines. That's how filthy and corrupted America and the United Kingdom is and it is the common people in these countries that are paying the price.
But sadly many of these common people are so stupid and ignorant and only believe whatever their Western media tells them and think that media like ours ie Thailand Medical News is not as great enough or credible despite the fact that both countries have hilariously the highest amount of COVID-19 deaths and infection rates and more will die in coming months and years from the coming surges and also from long COVID!
If you want to still read about the latest prophylactics and therapeutics involving cheap repurposed drugs, supplements and herbs, then please help support this website by making a donation. Despite our constant appeals, we only have a very small percentage of kind and generous readers who have supported our cause to sustain this website and also our research and community initiatives. We are not like the medical media in America or UK that gets millions in grants and fundings! We are based in a third world country where the corrupted officials do not support causes like ours and the rich locals and companies in the medical, drug and biotech industry are greedy conceited bastards and the common low IQ locals are more preoccupied with celebrity news, gossips and sex! For those genuinely with a heart and want to do a good deed that saves lives directly or indirectly, please make a donation. Thank You.
https://www.thailandmedical.news/p/sponsorship
For those cheap Charlies wanting free information, may you be more miserable in the coming year and please stop visiting our site!
For the latest on the
Omicron and SARS-CoV-2
research and developments
, keep on logging to Thailand Medical News.