In a society where everyone seems to be sprinting, health often lags behind. Among the various health issues, early-onset colorectal cancer has been on the rise, catching many off-guard.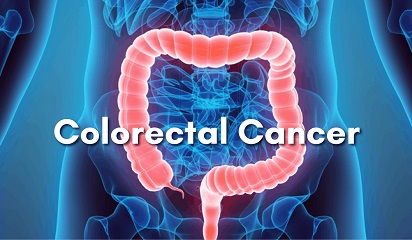 Recent studies at Washington University School of Medicine in St. Louis provide insight into four pivotal warning signs, which, if caught early, could significantly alter the trajectory of this cancer type that has shown a disturbing doubling in incidence amongst younger adults.
As the world progresses, so does our ability to understand and predict our health based on findings from various studies.
An anonymous study of over 5,000 early-onset colorectal cancer patients led by the St. Louis-based team of scientists reveals that a combination of abdominal pain, rectal bleeding, diarrhea, and iron deficiency anemia within three months to two years prior to diagnosis significantly heightens the risk of colorectal cancer for individuals under 50.
Importantly, the probability skyrockets by nearly 100% with one symptom, over 250% with two, and a staggering 550% with three or more symptoms, drawing an indisputable correlation between these symptoms and the disease.
The study findings underscore the urgency for both medical practitioners and younger adults to be cognizant of these symptoms, especially given that people under 50 are typically not screened for colorectal cancer routinely.
Colorectal cancer is the third most common cancer diagnosed in both men and women each year in the United States, excluding skin cancer. In 2023, an estimated 153,020 adults in the United States will be diagnosed with colorectal cancer.
https://www.cancer.net/cancer-types/colorectal-cancer/statistics
Over 1.9 million new colorectal cancer or CRC cases and 930 000 deaths were estimated in 2020. Incidence rates were highest in Australia/ New Zealand and European regions (40.6 per 100 000, males) and lowest in several African regions and Southern Asia (4.4 per 100 000, females). Similar patterns were observed for mortality rates, with the highest observed in Eastern Europe (20.2 per 100 000, males) and the lowest in Southern Asia (2.5 per 100 000, females). The burden of CRC is projected to increase to 3.2 million new cases and 1.6 million deaths by 2040 with most cases predicted to occur in high or very high HDI countries.
https://gut.bmj.com/content/72/2/338
Statistically, people in their 20s and 30s are much less likely to get colorectal cancer compared to people 50 and older, but cases in this age group are rising. They're expected to increase by 90% by 2030.
https://acsjournals.onlinelibrary.wiley.com/doi/full/10.3322/caac.21772
The study's senior researcher, Dr Yin Cao, ScD from the Division of Gastroenterology, Department of Medicine, Washington University School of Medicine told
Thailand Medical
News, "There needs to be more emphasis for greater awareness among younger adults and healthcare professionals, including primary care doctors, gastroenterologists, and emergency medicine doctors. The importance of recognizing the symptoms is emphasized by the fact that many early-onset colorectal cancer diagnoses occur in emergency rooms, often after significant diagnostic delays."
Dr Cao further stressed, "However, the study isn't just about emphasizing the significance of symptoms; it is a loud call for timely follow-ups, especially for two red-flag symptoms - rectal bleeding and iron deficiency anemia, as they necessitate urgent endoscopic examination."
In their analysis, the study team discovered that some young adults exhibited symptoms for up to two years before their diagnoses. This delay could be one of the reasons behind the more advanced disease state at diagnosis, compared to regularly screened older adults.
The fact that individuals born in 1990 have double the risk of colon cancer and quadruple the risk of rectal cancer compared to those born in 1950 underscores the urgency of early detection.
These alarming trends have propelled professional societies like the National Cancer Institute, American Cancer Society, and American Gastroenterological Association to prioritize research on risk factors and improving early detection.
Consequently, in 2021, the U.S. Preventive Services Task Force lowered the recommended age for colorectal cancer screening from 50 to 45.
Dr Cao, whose research group focuses on identifying risk factors and molecular variations in early-onset colorectal cancer, was among the first to report that factors like obesity, prolonged sitting, metabolic syndrome, diabetes, sugar-sweetened beverages, among others, might contribute to the increasing incidence of early-onset colorectal cancer.
Researchers are evaluating a range of factors that could be fueling the rise in colon cancer, everything from a lack of vitamin D, the complicated role of the microbiome, to the effect of high red meat consumption and the role of diet overall.
Interestingly, a study published in 2021 found that women who drank more than two sugary drinks per day had more than double the risk of early onset colorectal cancer, compared to women who drank less than one drink.
https://gut.bmj.com/content/70/12/2330
Another study published this year suggests that individuals who eat lots of fresh and minimally processed foods are less likely to develop colon cancer, compared to people who consume lots of ultra-processed foods including processed meats, sweets, carbonated soft drinks and ready-to-eat meals.
https://www.thelancet.com/journals/lanplh/article/PIIS2542-5196(23)00021-9/fulltext
Despite a drop in the death rate from colorectal cancer in older adults due to regular screenings and improved treatment, the diagnosis rate has been increasing in younger adults. Many are diagnosed at advanced stages, leading to rising mortality rates, highlighting the need for awareness and early recognition of symptoms.
In summary, the majority of early-onset colorectal cancer cases continue to be diagnosed after symptom presentation, making it vital to identify these warning signs swiftly and conduct a diagnostic work-up as soon as possible. Doing so could lead to earlier diagnosis, reducing the need for aggressive treatment, and enhancing patients' quality of life and survival rates.
The study findings were published in the peer reviewed Journal of the National Cancer Institute.
https://academic.oup.com/jnci/advance-article-abstract/doi/10.1093/jnci/djad068/7147891?redirectedFrom=fulltext&login=false
For the latest on Colorectal Cancer, keep on logging to
Thailand Medical
News.