BREAKING! Preliminary Studies Now Show That B.1.1.529 is about 500 Times More Infectious Than Delta And Has About 2 to 3 Furin Cleavage Sites!
Preliminary research data emerging from research centres across the United States and the United Kingdom show that the B.1.1.529 variant which is likely to be designated the name Nu variant in the next few hours is 500 times more competitively infectious than the Delta variant!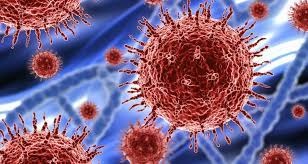 The latest updates is that the new B.1.1.529 variant contains a total of 59 mutations with a total of 32 mutations found just on the spike protein alone. Note that the Delta variant only has 17 mutations on its spike proteins.
In addition, alarmingly it has been found that compared to all other SARS-Cov-2 lineages and variants, the new
B.1.1.529 variant
has a second and possibly third furin cleavage site, making it more easily to bind to human host cells.
The new variant is also believed to be able to replicate faster and cause higher viral loads and lead to faster disease severity as been observed in all the cases so far.
Scientist are also speculating that based on its new conformational folding structures, it has evolved to even remain in infectious for longer periods in warm and even humid conditions and is even more airborne.
This has been sort of verified in terms of the reported case of transmissions in a hotel in Hong Kong where it has been reported that two more cases of the infection have been detected.
Hong Kong health officials said in the last few hours that it had detected two more cases of a new variant identified in South Africa, which scientists have warned shows a "big jump in evolution" and could limit the effectiveness of vaccines.
The second infection was detected in another man staying across the hall in the same quarantine hotel where the first case was identified. (Hong Kong requires almost all overseas arrivals to quarantine in hotels for two to three weeks.)
Initial PCR and ATK test could not detect the infections but as the men reported symptoms and developed disease severity, genetic sequencings were conducted and it the virus's genetic sequence was identical in both men, suggesting airborne transmission.
Both men had been fully vaccinated according to the city's Center for Health Protection.
Details of the third case have yet to be disclosed.
Additional sequencing by the University of Hong Kong confirmed that the viruses belonged to the new variant from South Africa called B.1.1.529.
Hong Kong experts are now questioning the length and efficacy of Hong Kong's quarantines, noting that officials have recorded several cases of residents in quarantine hotels apparently infecting people who were staying in other rooms.
In the case of the latest variant infections, the government has blamed the first man for not wearing a surgical mask when opening his hotel room door, as well as "unsatisfactory air flow" in the hotel. As of Friday afternoon, there had been no reports of infections in nearby rooms.
The emergence of the new variant may complicate efforts to reopen the border between Hong Kong and mainland China. For months, Hong Kong officials have said that resuming quarantine-free travel between the Chinese territory and the mainland ie virtually one of the few places in the world still pursuing a containment strategy that seeks full eradication of the virus, is their top priority, even though the strategy has damaged the city's reputation as a global finance hub.
China health officials have said that Hong Kong is not doing enough to control the virus, even though the city has recorded just two locally transmitted cases in the past six months. The mainland has recently faced new domestic outbreaks; on Thursday, the National Health Commission there reported four new local cases.
Hong Kong's No.2 official, John Lee, said mainland officials had told him earlier in the day that Hong Kong had "basically fulfilled" the conditions to reopen the border. He said details would still need to be worked out, including the introduction of a mainland-style "health code" app that has raised privacy concerns. Asked by a reporter whether the new variant would delay reopening with the mainland, Lee said only that the Hong Kong authorities would "ensure that adequate research and tracking are done in this regard".
"Of course, we must manage and control any new risks," he said.
Meanwhile many suspected cases of the B.1.1.529 variant surfacing in various countries are emerging but many are still awaiting genetic sequencing results to confirm these. The variant has been conformed in Israel as a per a few hours ago.
The fact that certain PCR test platforms and ATK tests are not able to pick up the new variant are complicating things.
In addition, it has been found that many who are infected …do not display any symptoms except at a sudden stage when they start to deteriorate very fast.
Its being suspected that the new variant is able to disrupt the human host immune reactions and allow the virus to multiple fast before it moves on to affect the rest of the critical cellular pathways.
Based on the mutations found, many scientist say that this new variant is definitely immune evasive and vaccine resistant but off course we do expect some statement soon from either Pfizer, Moderna, Astrazeneca etc or the U.S. NIH or the Italian Jew, Dr Fauci to make some statement such as the vaccines are still to a certain degree effective against the B.1.1529 variant, just as they had said about the Delta and its emerging sub-variants.(Despite the many breakthrough infections and breakthrough deaths!)
Let's pray that the new B.1.1.529 variant spreads fast and becomes predominant in circulation the next few weeks as it will be fun times especially for us to watch those who have been stupid enough to listen and believe those trying the control the COVID-19 narratives! Let's also hope that all those American and British tech billionaires, politicians and so-called experts and stupid doctors who were trying to control the COVID-19 narratives along with their loved ones and their staff perish in the coming surges. My personal prayer is that I hope that this new variant exhibits greater ADE or viral priming phenomena. (Readers who do not like our comments, please stop visiting our site. Thank You.)
Note
: Details of the study findings will be out in a few days' time in a preprint format.
Press Time Update
: B.1.1.529 now suspected in a few cases in Qatar. Awaiting results of genetic sequencings to validate this.