U.S. Medical News: COVID Summer Surge Hits New York - Rising Cases And Hospitalizations Spark Concerns
U.S. Medical News
: As the summer heat continues to scorch the nation, New York has found itself in the grip of a summer surge of COVID-19 infections. Health officials are sounding the alarm as hospitalizations have spiked by 22% in the past week, with more than 100 admissions per day statewide. Reported cases have also risen by 55% over the same period, although experts believe that the true numbers are higher due to many infections going unreported.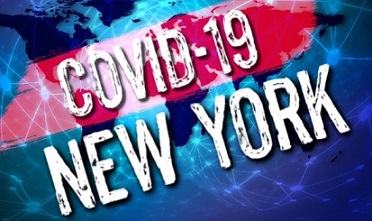 The Current Situation
State data reveals that 644 COVID-19 patients were hospitalized as of Monday, with 64 of them in intensive care units. Although the surge is concerning, officials reassure the public that the outbreak is currently smaller than earlier surges experienced during the pandemic. There are no immediate concerns about hospital bed capacity, a stark contrast to the critical situations faced by some New York hospitals during the earlier waves.
New York Health Commissioner Dr James McDonald urges those with COVID-19 symptoms to promptly seek testing and treatment. He highlights the importance of prescription antiviral pills like Paxlovid, which have proven effective in preventing severe illness and hospitalization. Additionally, the health department calls for vigilance in staying up-to-date on COVID-19 vaccination and booster doses to mitigate the risk of severe infections.
Potential Impact on Back-to-School
With the rise in hospital admissions, concerns have been raised about the potential impact on schools and workplaces. However, health officials emphasize that the medical community is now better equipped to handle COVID-19, which reduces the risk of major disruptions. Nevertheless, they stress the importance of early detection through at-home or lab testing, as some medications, like Paxlovid, are most effective when administered within five days of symptom onset.
Omicron Variant and Immunity
Epidemiologists told local
U.S. Medical News
outlets that they have observed a mix of Omicron subvariants circulating in New York during this summer surge. They note that the virus does not appear to be evolving significantly to become either more transmissible or more lethal at this point. Factors contributing to the rise in transmission include a few days of scorching heat, which kept people indoors, where respiratory viruses spread more easily. Additionally, immunity may be waning among those infected during earlier Omicron waves, leading to a higher number of infections.
New York's Advantage
Despite the increase in cases, experts believe that New Yorkers have an advantage. Many individuals have natural immunity due to prior exposure to COVID-19, and a significant portion of the population has received one or more booster doses of the COVID-19 vaccine. These factors help in mitigating the severity of the infections and reducing the strain on hospitals.
Preventive Measures
The New York Department of Health emphasizes the importance of preventive measures, such as frequent handwashing, cleaning of frequently touched surfaces, wearing masks, and getting vaccinated or boosted when eligib le. They urge individuals experiencing COVID-19 symptoms, such as fever, aches, and chills, to get tested immediately. At-home tests are available at local pharmacies, and prescriptions for antiviral treatments can be obtained through doctors and healthcare clinics.
Take Away
As New York faces this COVID-19 summer surge, it is crucial for individuals to remain vigilant and take appropriate measures to protect themselves and others. Early detection, testing, and treatment are vital in reducing the severity of infections and preventing overwhelming hospitalizations. By continuing to adhere to public health guidelines and getting vaccinated, New Yorkers can help curb the spread of the virus and navigate through this challenging time with greater resilience.
For the latest
U.S. Medical News
, keep on logging to Thailand Medical News.