COVID-19 News: Singapore's Recent Surge In COVID-19 Cases Not Straining Healthcare System. No XBB.1.16 In Singapore.
COVID-19 News
: The Ministry of Health (MOH) of Singapore has stated that the recent surge in COVID-19 cases is not putting undue strain on the nation's healthcare capacity. The ministry was responding to queries from CNA on Monday, March 27th.
https://www.channelnewsasia.com/singapore/singapore-covid-19-cases-increase-not-strain-healthcare-capacity-mom-3376686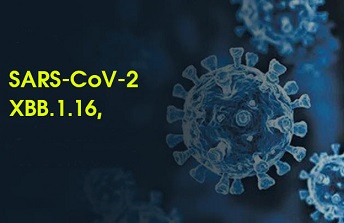 According to Singapore's Ministry of Health, new waves of infection are anticipated to arise periodically, and they will continue to keep a close eye on local developments and the emergence of new variants.
It should be noted that Singapore has been one of the few countries in the world that has managed the COVID-19 situation since the start in a very transparent and effective manner that has won the hearts of not only its citizens but is also the envy of other countries.
Meanwhile, the MOH emphasizes that monitoring the severity and potential effects on the healthcare system remains crucial.
It was reported that in recent weeks, Singapore has experienced a notable increase in weekly COVID-19 cases. The two weeks leading up to March 18 saw over 10,000 cases per week, more than double the preceding fortnight's figures, which were under 4,500 cases per week
Past
COVID-19 News
coverages reported that Singapore is one of the few countries in the world with a very high COVID-19 high vaccination rate, with more than 92% of its total population (and more than 93% of its eligible population) having completed their vaccination regimen.
https://en.wikipedia.org/wiki/COVID-19_vaccination_in_Singapore#cite_note-4
https://www.dw.com/en/coronavirus-digest-singapore-is-now-the-most-vaccinated-country/a-59016931
https://www.moh.gov.sg/covid-19/vaccination
The National ARI (Acute Respiratory Infection) Surveillance Programme is used to estimate the number of COVID-19 infections. This program takes into account the average daily number of ARI attendances at polyclinics.
For the week of March 12-18, the average daily number of patients seeking ARI treatment at polyclinics was 2,592, while it was 2,823 the week before.
Health Minister Ong Ye Kung addressed the rise in COVID-19 cases, responding to a comment on his Instagram post. He highlighted the importance of symptom severity, noting that COVID-19-related hospitalizations are currently low and much lower than non-COVID-19-related infections. Consequently, Singapore can consider COVID-19 as an endemic disease, but close monitoring will continue to ensure the country remains on the right track.
As of March 26, 2023, MOH confirmed that no instances of the XBB.1.16 subvariant have been detected in Singapore according to the new article by Channel News As ia.This subvariant is an emerging, predominant Omicron strain, primarily reported in India.
The ministry also clarified that there is no international evidence suggesting that XBB.1.16 is more transmissible or severe than previously identified subvariants.
Currently, the predominant circulating COVID-19 subvariants in Singapore are XBB and its sub-lineages XBB.1.5 and XBB.1.9, first identified locally in late December 2022 and mid-January 2023, respectively. The MOH remains committed to vigilant monitoring and proactive management of the pandemic to ensure the continued stability of the healthcare system.
It is however worrisome that a leading platform that many researchers and also new sites based their information on regarding circulating SARS-CoV-2 variants ie. COV-Spectrum platform is showing that some of the genomic sequences found in Singapore belong to the XBB.1.16 sub-lineage!
https://cov-spectrum.org/explore/Singapore/AllSamples/Past6M/variants?nextcladePangoLineage=xbb*&
https://cov-spectrum.org/explore/Singapore/AllSamples/Past6M/variants?aaMutations=s%3A486p&
Another site…Outbreak.Info also shows the XBB.1.16 sub-lineages in Singapore as well.
https://outbreak.info/location-reports?loc=SGP
(These data were uploaded before the 26
th
of March as documented by recording software or by using the wayback machine tool.)
https://archive.org/web/
It could either be a mistake on the parts of these two resource websites or both these platforms could be putting up non-credible or fake data and the Singapore authorities should be informed of this fast for them to take necessary actions as sometimes news sites like ours could be given the wrong impression and will end up writing non-credible news based on misleading or fake data supplied by resource sites like these that are thought to be credible.
We already had a problem last year as a result of the wrong and misleading data being supplied to us by third parties and we are truly sorry for such a mistake.
Also, it should be noted that many Indian News sites are also misleadingly claiming that the XBB.1.16 sub-lineage is more transmissible or more dangerous.
https://economictimes.indiatimes.com/industry/healthcare/biotech/healthcare/india-registering-big-covid-spike-dangerous-xbb-1-16-variant-could-be-behind-it-heres-all-you-should-know/articleshow/98770923.cms
For the latest
COVID-19 News
, keep on logging to Thailand Medical News.