Brazilian Study Reveals That Usage Of Antiparasitic Drug, Ivermectin Can Lead To Gut Dysbiosis and Liver Damage!
Medical News
: A new study by researchers from Department of Microbiology and Immunology at the Federal University of Alfenas – Brazil has worryingly found that usage of the antiparasitic drug, Ivermectin can lead to gut dysbiosis and liver damage but not does not increase susceptibility to Pseudomonas aeruginosa lung infection.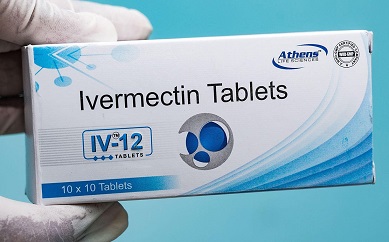 The study findings revealed the devastating effects of continuous ivermectin usage on the gut bacterial community. Ivermectin, a well-known antiparasitic drug, has been found to cause bacterial gut dysbiosis - an imbalance in the intestinal microbiome.
The meticulous study, carried out in strict accordance with Brazilian laws, focused on C57BL/6 isogenic mice treated with ivermectin. Astonishingly, the treatment led to a significant decrease in essential bacterial species, such as Bacteroidetes, Firmicutes, Proteobacteria, and Tenericutes, while increasing the presence of the phylum Verrucomicrobia.
Many other previous studies have also validated that Ivermectin usage is associated with guy dysbiosis.
https://www.ncbi.nlm.nih.gov/pmc/articles/PMC8881049/
https://www.researchgate.net/publication/346638961_COVID-19_Pandemic_and_Dysbiosis_Can_the_Ivermectin_Hysteria_Lead_to_an_Increase_of_Autoimmune_Neuroinflammatory_Diseases
The consequences of ivermectin-induced gut dysbiosis are far-reaching, with mice exhibiting a pro-inflammatory immunostimulatory caecal content, disrupted caecal tissue organization, and even liver tissue damage. Despite these alarming findings, the study revealed that ivermectin-induced gut dysbiosis did not increase susceptibility to Pseudomonas aeruginosa lung infection. However, it did trigger an extension of liver damage in mice treated with ivermectin and infected with P. aeruginosa, which was further exacerbated by the infection.
The health of the bacterial gut microbiota is crucial for maintaining a delicate balance between health and disease in the host organism. The gut microbiota plays a vital role in pulmonary homeostasis through lung-gut crosstalk. Any alterations in pulmonary immunity mediated by gut dysbiosis could potentially favor the progression of lung diseases, such as acute pneumonia caused by the opportunistic bacterium P. aeruginosa.
Despite causing bacterial gut dysbiosis in the tested mice, researchers could not establish a direct link between the dysbiosis and lung-gut crosstalk related to P. aeruginosa infection. However, the critical takeaway from this study is the undeniable worsening of liver damage following ivermectin administration.
This eye-opening study raises several questions about the safety of ivermectin and its potential long-term effects on liver health. While ivermectin has been used for decades to treat various parasitic infections, the new findings shed light on the possible consequences of its excessive use.
In the current COVID-19 pandemic, Ivermectin misuse and overdosing is growing exponentially as reported by numerous
16px">Medical News
coverages.
As the world becomes more aware of the importance of a balanced gut microbiota, this study serves as a dire warning for those who might be using ivermectin excessively or without proper medical guidance.
It's crucial for medical professionals and the general public to take these findings into account and reconsider their approach to using ivermectin in light of the risks involved.
In conclusion, the study proves that ivermectin can disrupt bacterial intestinal homeostasis, resulting in gut dysbiosis. While it doesn't necessarily affect the lung-gut crosstalk related to P. aeruginosa infection, it undoubtedly worsens liver damage in mice. This study serves as a cautionary tale for the medical community and emphasizes the need for further research into the long-term effects of ivermectin usage on human health.
The study findings were published in the review journal: Microbes and Infection.
https://www.sciencedirect.com/science/article/abs/pii/S1286457922001502
For the latest
Medical News
, keep on logging to Thailand Medical News.