Novel Immunotherapy Drug Enoblituzumab Demonstrates Potential In Combating Aggressive Prostate Cancer
A groundbreaking immunotherapy drug, enoblituzumab, has exhibited promising results in the fight against aggressive prostate cancer. As a monoclonal antibody, enoblituzumab has been deemed safe for use in men with high-risk
prostate cancer
and may even induce clinical activity against the cancer throughout the body.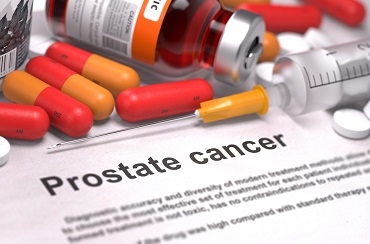 This new findings come from a phase 2 clinical trial study conducted by researchers at the Johns Hopkins Kimmel Cancer Center and its Bloomberg~Kimmel Institute for Cancer Immunotherapy. If further studies confirm these findings, enoblituzumab could become the first antibody-based immunotherapy agent for prostate cancer treatment.
The clinical trial involved 32 men diagnosed with high-risk or very high-risk prostate cancer who were scheduled for prostate cancer surgery.
These study participants received six weekly infusions of enoblituzumab before their surgeries, with researchers following up for an average of 30 months post-operation.
A striking 66% of the patients (21 out of 32) displayed undetectable levels of prostate-specific antigen (PSA) 12 months after surgery, suggesting no sign of residual disease.
Furthermore, the drug demonstrated an excellent safety profile, with no patients experiencing surgical delays or medical complications during or after the procedure.
Enoblituzumab's potential success in larger, randomized studies could pave the way for new immunotherapies against various cancers and introduce the first immunotherapy for prostate cancer. Dr Eugene Shenderov, M.D., Ph.D., lead study author and cancer immunology researcher, explains that existing antibody-based immunotherapy drugs target immune checkpoints such as CTLA-4, PD-1, and LAG-3. While these drugs have found success in treating other cancers like lung cancer and melanoma, they have not been effective against prostate cancer.
The novel immunotherapy drug Enoblituzumab functions by binding to the B7-H3 protein, which is overexpressed in prostate cancer cells and is believed to hinder the immune system's ability to attack cancer cells.
Dr Shenderov suggests that enoblituzumab could have a dual effect against cancer. It could block B7-H3's inhibition of the immune system's recognition and elimination of cancer cells while also initiating a process called antibody-dependent cellular cytotoxicity (ADCC), which results in tumor cell destruction through the activation of additional immune cells such as macrophages and natural killer cells.
Dr Shenderov told Thailand
Medical News
,, "Enoblituzumab appears safe and seems to activate the immune system in a way that involves both T-cells and myeloid cells."
He further added, "If these study findings can be replicated in a larger, randomized study, it opens the possibility that combining this therapy with local, curative-intent therapies like surgical prostate removal or radiation therapy would allow this drug to potentially kill micrometastatic disease hiding elsewhere in the body, and therefore prevent a significant nu mber of men from experiencing recurring disease. That could be a paradigm shift in prostate cancer."
The study's participants had a median age of 64, with nearly half (47%) showing abnormally high PSA levels greater than 10 ng/mL at diagnosis, and 50% presenting with Gleason grade group 5 at biopsy, indicating highly aggressive disease.
Importantly, Enoblituzumab was confirmed to penetrate prostate tumors and bind to B7-H3 in the majority of participants, based on prostate samples studied after surgery.
Side effects of enoblituzumab were generally mild and included fatigue, neurological symptoms such as headache or dizziness, and flu-like or cold symptoms. One patient developed inflammation of the heart (myocarditis), which fully resolved with steroid treatment. However, this side effect is known to occur with other immune checkpoint drugs.
Aside from safety and anti-tumor activity based on undetectable PSA levels, the study team also examined changes in the tumor microenvironment before and after enoblituzumab treatment.
The study team discovered increased markers of cytotoxicity following treatment, suggesting that the immune system was activated against tumor cells. The tumors demonstrated increased infiltration with granulocytes, leukocytes, and effector T-cells, and there was approximately a doubling of the density of cytotoxic T cells after treatment.
Despite the promising findings, senior study author Dr Emmanuel S. Antonarakis, M.D., the Clark Endowed Professor of Medicine and director of GU Oncology for the University of Minnesota Masonic Cancer Center, urges caution.
He notes that the results are exploratory and must be confirmed in larger study cohorts. Dr Antonarakis was the senior investigator of the study while he was at the Johns Hopkins Kimmel Cancer Center.
Nevertheless, Dr Antonarakis believes that the results in high-risk prostate cancer patients and the broader need for immunotherapeutic strategies in prostate cancers justify further development of multipronged approaches that include targeting B7-H3 to optimize antitumor activity in prostate cancers and other solid malignancies.
The study team are currently planning a larger, randomized trial of enoblituzumab in newly diagnosed prostate cancer patients to assess the drug's clinical activity compared to current standards of care. If successful, enoblituzumab could revolutionize the way prostate cancer is treated, providing new hope to millions of men worldwide who face this aggressive disease.
In conclusion, the novel immunotherapy agent enoblituzumab has demonstrated safety and promising results in a phase 2 study against high-risk prostate cancers. Its potential effectiveness, combined with its ability to activate the immune system in a unique manner involving both T-cells and myeloid cells, could lead to a paradigm shift in prostate cancer treatment. Further large-scale, randomized studies are required to confirm these findings and to assess enoblituzumab's clinical activity against current standards of care.
The study's findings were published in the peer reviewed journal Nature Medicine.
https://www.nature.com/articles/s41591-023-02284-w
For the latest about
Prostate Cancer
, keep on logging to Thailand Medical News.