Mental Health News: Many Fans Developing Mental "Parasocial Break-Up" Issues After News Of Jonathan Majors Arrest For Alleged Strangulation And Assault!
Mental Health News
: Social media platforms like Twitter, Tik-Tok and Instagram are abuzz with reports of many individuals going into mental depression and breakdowns after hearing of the arrest of 'screen marvel superhero' Jonathan Majors for alleged strangulation and assault of a woman.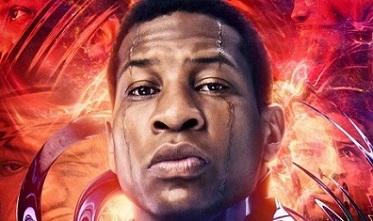 Pic Credit: Walt Disney Studios Motion Pictures / Courtesy Everett Collection
Many of these former fans of Jonathan Majors were suffering from what psychologists have termed as
Parasocial Break-Up
… a term to describe a situation where a TV, screen or online character with whom a viewer has developed a PSR (Parasocial relationships are one-sided relationships, where one person extends emotional energy, interest and time, and the other party, the persona, is completely unaware of the other's existence.) goes off the air because a show ends, because a character is taken off or something happens to the actor or actress who plays the character or the actor or actress misbehaves or does something bad in real life. It's a common psychological condition experienced by millennials and Gen Z individuals who are often glued to screens and whose lives are actually as dull as the virtual world that they live in!
https://www.tandfonline.com/doi/abs/10.1207/s15506878jobem5003_9
https://journals.sagepub.com/doi/full/10.1177/21674795211045039
https://digitalscholarship.unlv.edu/cgi/viewcontent.cgi?article=3393&context=thesesdissertations
https://journals.sagepub.com/doi/10.1177/0265407504041374
https://onlinelibrary.wiley.com/doi/abs/10.1002/9781118783764.wbieme0070
There are no drugs or treatment protocols for such a mental condition except psychological counselling or in severe cases, admission into a mental asylum.
Recently another incident of a celebrity cum singer ie Justin Bieber cancelling his concerts due to a medical condition lead to an outbreak of the Parasocial Break-Up mental condition among many young fans with many young stupid girls and gays attempting suicides as they could not get a chance of seeing him on stag fiddling with his crouth!
Jonathan Majors Arrested for Alleged Strangulation, Assault, and Harassment in New York
"Creed III" and "Ant-Man and the Wasp: Quantumania" actor, Jonathan Majors, found himself in the center of controversy following his arrest on Saturday for charges of strangulation, assault, and harassment. The incident reportedly occurred during a domestic dispute with a 30-yea r-old woman inside an apartment in the Chelsea neighborhood of Manhattan, New York City.
Around 11 a.m. on Saturday, police were called to the scene in response to a 911 call. The victim, whose identity has not been disclosed, informed the police that she had been assaulted by the 33-year-old actor. The NYPD placed Majors into custody without incident. The victim sustained minor injuries to her head and neck and was taken to an area hospital in stable condition.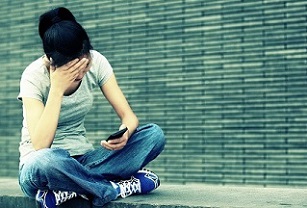 A spokesperson for Majors has told various news outlets, including Rolling Stone, TMZ, and TheWrap, "He has done nothing wrong. We look forward to clearing his name and clearing this up." As of now, Majors is no longer in police custody.
Jonathan Majors rose to prominence in 2019 after his breakout role in "The Last Black Man in San Francisco" and has since appeared in films like "Da 5 Bloods," "The Harder They Fall," and "The Devotion." In the much-anticipated "Creed III," Majors portrays Damian, a childhood friend of Michael B. Jordan's character, Donnie Creed. The film features a dramatic "brothers"-turned-enemies showdown in the boxing ring.
According to TMZ, the domestic dispute began when the Emmy-nominated actor and his girlfriend got into an argument during a taxi ride home from a bar in Brooklyn. Majors' girlfriend had reportedly seen another woman texting him, which led to the confrontation. Sources say that Majors became upset, grabbed her hand, and slapped her. The woman then alleged that Majors put his hands around her neck. The couple spent the night in separate locations before she called the police the following morning.
Majors' personal life has remained relatively private, but a 2020 interview with W magazine revealed that he has a 10-year-old daughter with a woman to whom he does not appear to be married. In "Ant-Man and the Wasp: Quantumania," Majors plays the villain Kang, a character who first appeared on Marvel's "Loki" series. His other notable roles include young Ken Jones in the ABC miniseries "When We Rise" and Atticus Sampson "Tic" Freeman on HBO's "Lovecraft Country."
Just two weeks ago, Jonathan Majors and Michael B. Jordan were presenters at the prestigious 95th Oscar's ceremony. As the investigation into the allegations against Majors continues, fans and the entertainment industry alike eagerly await the outcome and the potential impact it may have on the rising star's career.
It will also be interesting to see if the actor himself has mental health issues as well.
For more on news of outbreaks of Parasocial Break-Ups among the millennials and Gen Z or the latest
Mental Health News
, keep on logging to Thailand Medical News.