GREAT NEWS! SARS-CoV-2 XBB Recombinant Variant Spawning Newer Sub-Lineages Such As XBB.1, XBB.1.1, XBB1.2, XBB.2, XBB.3, XBB.3.1, XBB.4 and XBB.5!
The SARS-CoV-2 recombinant variant XBB that is made up of two worrisome variants ie BM.1.1.1 and BJ.1 and is believed to be one of the most immune evasive variants to date besides the BQ.1 and BQ.1.1 variants is now also evolving rapidly and spawning a variety of sub-lineages itself.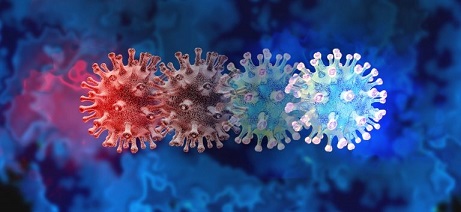 The
XBB variant
that seems to be predominant in circulation in Singapore in the last 2 weeks and also in Bangladesh for a while is also found in about 29 countries now including the United States according to data from GISAID.
https://gisaid.org/hcov19-variants/
Researchers had earlier warned that the XBB variant could cause disease severity.
https://www.thailandmedical.news/news/breaking-chinese-researchers-warn-that-new-sars-cov-2-recombinant-variant-xbb-is-the-most-immune-evasive-strain-that-is-comparable-to-the-sars-cov-1-s
However, health authorities and experts in Singapore have reported that they have not seen any increase in disease severity associated with the new recombinant variant.
https://www.straitstimes.com/singapore/xbb-subvariant-more-transmissible-but-may-be-less-virulent
Singapore media has however reported that the wait time at some hospitals are long.
https://www.channelnewsasia.com/singapore/hospitals-beds-waiting-time-50-hours-admission-ng-teng-fong-sengkang-3014596
Hilariously, some are being blamed for unnecessarily using the Emergency Departments at hospitals.
https://www.channelnewsasia.com/singapore/emergency-department-hospitals-long-wait-times-healthcare-staff-abuse-3019966
Meanwhile reports are emerging that the XBB variant has not also spawned the XBB.1 sub-lineage but is still evolving rapidly and spawning a variety of other sub-lineages.
https://cov-spectrum.org/explore/World/AllSamples/Past6M/variants?aaMutations=S%3AG252V&nextcladePangoLineage=XBB*
The XBB.1 sub-lineage was first detected in the U.S. on Sept. 15 but represents 0.26% of cases genetically sequenced over the past 15 days according to GISAID data. It has been also found in New York where it seems to be increasing in circulation and the WHO has warned that nearly three times as many cases of XBB.1 had been identified as cases of XBB!
The XBB.1 variant is also gaining predominance in Hong Kong.
ews.rthk.hk/rthk/en/component/k2/1670486-20221011.htm">https://news.rthk.hk/rthk/en/component/k2/1670486-20221011.htm
However, experts are not sure as to what advantage the XBB.1 sub-lineage might have over the parent variant as it only has "one small change" to the spike protein, which the virus uses to attach to and infect cells.
The XBB.1 has however also spawned a newer sub-lineage of its own….the XBB.1.1 that spots a ORF1a P309L mutation and also the XBB.1.2 sub-lineage that spots the additional spike mutation S640F. According to GISAID data, these can be found in Singapore and Denmark.
The there is also the XBB.2 sub-lineage with a spike mutation D253G found in India, Japan and Australia.
https://github.com/cov-lineages/pango-designation/issues/1173
There is then the XBB.3 sub-lineage with ORF1b I1988V mutation. This sub-lineage has further spawned the XBB3.1 sub-lineage with the spike mutation Q677R. The XBB.3.1 has been found in India and Singapore and has scientists worried as it could have increased pathogenesis.
https://github.com/cov-lineages/pango-designation/issues/1241
The XBB.4 spots the spike mutation K444R and has been found in South Korea Denmark and India and again is another worrisome sub-lineage.
https://github.com/cov-lineages/pango-designation/issues/1239
The XBB.5 has the spike mutation A653 and also ORF1a D82G mutation and has also been found in India, Singapore and Australia.
There other non-designated XBB sub-lineages that were also recently found but on the whole, it can be clearly seen that the XBB variant itself is evolving fast in this short time and could end up spawning a very lethal variant hopefully.
There is an urgent need to make genomic sequencing mandatory on every positive COVID-19 case as this would not only improve treatment protocols but also track the evolution of these new Omicron variants and sub-lineages that are evolving and mutating at an exponential rate.
https://www.thailandmedical.news/news/breaking-with-more-than-300-new-variants-now-in-circulation,-urgent-need-to-introduce-mandatory-genomic-sequencing-of-all-sars-cov-2-infections
Meanwhile we will have to wait till the XBB recombinant variant or its sub-lineages gain a stronger foothold in other countries where transparent data can help to assess and validate whether it causes disease severity and increased deaths or it might cause more serious Long COVID issues and increased excess deaths or maybe is simply 'mild'.
For more on the
XBB Variant
, keep on logging to Thailand
Medical News
.