Chinese Researchers Warn That That Some Post COVID Neurological Issues Could Be Due to Increasing Incidences Of Autoimmune Encephalitis!
COVID-19 News
: As the world continues to battle the COVID-19 pandemic, researchers are tirelessly studying its long-term effects on the human body. A recent review study conducted by scientists from Sichuan Taikang Hospital, Affiliated Hospital of Youjiang Medical University for Nationalities, and Affiliated Hospital of Yunnan University in China reveals an alarming connection between post-COVID neurological issues and autoimmune encephalitis (AE). This revelation emphasizes the need for clinicians to be aware of this potential complication when treating patients recovering from COVID-19.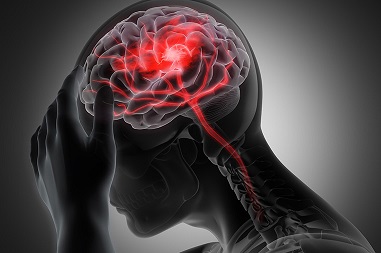 Understanding Autoimmune Encephalitis
Autoimmune encephalitis is a group of disorders where the body's immune system mistakenly attacks the brain, leading to inflammation. This immune response generates antibodies that target brain cells, causing various neurological manifestations.
The COVID-19 Connection
Although COVID-19 primarily impacts the respiratory system, research and past
COVID-19 News
coverages has shown that it can also affect the nervous system, causing headaches, limb weakness, Guillain-Barré syndrome, seizures, strokes, and encephalitis. The exact mechanism by which the SARS-CoV-2 virus enters the brain and causes encephalopathy remains a controversial topic. However, several theories have been proposed, including retrograde travel through axons in the olfactory, respiratory, and enteric nervous system networks, breaching the blood-brain barrier through endothelial lining disruption, and interaction with neuronal and non-neuronal cells expressing angiotensin-converting enzyme 2 (ACE-2) receptors.
A Comprehensive Review
To gain a better understanding of the relationship between COVID-19 and autoimmune encephalitis, the study team conducted a comprehensive review of case reports and case series. The researchers assessed the clinical manifestations, types, and outcomes of autoimmune encephalitis (AE) in COVID-19 patients. The review found that neurological manifestations of patients could be divided into seven categories, including disturbance of consciousness, seizure, psychiatric symptoms, neuromuscular symptoms, extrapyramidal movements, cerebellar syndrome, and other clinical symptoms.
The Different Types of Autoimmune Encephalitis
The study discovered that COVID-19-associated AE can present in various forms, such as anti-NMDA encephalitis, limbic encephalitis, and anti-MOG encephalitis. The most common type of AE was unknown (46%), followed by anti-NMDA encephalitis (26%), limbic encephalitis (10%), and anti-MOG encephalitis (8%). Some rare cases, like anti-Caspr2 encephalitis and anti-NMDA and anti-GAD65 encephalitis, were also found.
The Complex Mechanism Behind COVID-19-Associated AE
The exact mechanism behind COVID-19-associated AE is not yet fully understood. However, some possible explanations include ACE-2 receptor-mediated viral invasion, invasion of the central nervous system through peripheral nerves, and a virus-triggered inflammatory storm involving the central nervous system.
Diagnosis, Treatmen t, and Outcomes
Diagnosing autoimmune encephalitis typically involves a combination of clinical presentation, imaging analysis, cerebrospinal fluid (CSF) analysis, and electroencephalogram. For treatment, most patients received methylprednisolone, intravenous immunoglobulin, plasmapheresis, and oral prednisone therapy. Although COVID-19-associated AE can sometimes be life-threatening, the study found that most cases are reversible if treated promptly.
Conclusion
The recent review study highlights the critical relationship between post-COVID neurological issues and autoimmune encephalitis. It emphasizes the importance of clinicians being aware of this potential complication when treating patients recovering from COVID-19. By understanding the various aspects of COVID-19-associated AE, including neurological manifestations, treatment, types, and outcomes, healthcare providers can be better equipped to identify and manage this challenging condition.
It is essential for clinicians to carefully screen patients with neurological presentations, including those who are asymptomatic or have mild COVID-19 symptoms, as well as those with atypical presentations. Early identification and prompt treatment can significantly improve patient outcomes, reducing the risk of long-term neurological damage.
The study does have some limitations, including potential publication bias, as it only included case reports and case series. Additionally, the review was limited to articles published in English, which may have omitted relevant findings in other languages. Lastly, some studies may not have provided sufficient data.
Despite these limitations, this systematic review offers valuable insights into the connection between post-COVID neurological issues and autoimmune encephalitis. As research on COVID-19 continues to evolve, a deeper understanding of the mechanisms and potential complications associated with the virus is crucial. This knowledge will ultimately lead to improved patient care, better treatment strategies, and enhanced public health preparedness for future pandemics.
The study findings were published on a preprint server and is currently being peer reviewed.
https://www.researchsquare.com/article/rs-2876367/v1
For the latest
COVID-19 News
, keep on logging to Thailand Medical News.