Bombshell Revelation: Health Officials In Wales Hid Deadly Pediatric Enterovirus Outbreak for Nearly A Year!
Outbreak News
: In an alarming turn of events, health officials from Wales have recently come under fire for withholding critical public health information. This controversy revolves around a cluster of enterovirus cases causing myocarditis in newborns, information that was only released to the public in May 2023, nearly a year after the first case was identified in June 2022.
https://phw.nhs.wales/news/public-health-wales-reassures-parents-after-cluster-of-enterovirus-cases-investigated/
https://www.gov.wales/written-statement-ongoing-investigation-neonatal-myocarditis-cluster-south-wales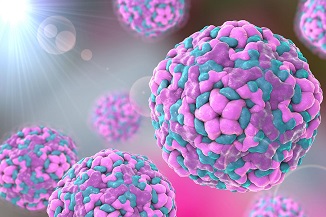 The heart-wrenching discovery of this silent epidemic reveals a shocking case of ten infants under one month old from South Wales, all of whom required hospital treatment for this severe viral infection. There was a rise of pediatric enterovirus infections in Wales in November 2022 that carried on into early 2023. Strangely no public announcements were made about the health threat that was affecting lots of new born babies under the age of 28 days nor were there any media coverages by the mainstream media.
The tragedy deepened with the news of one infant's demise due to this rare complication of enterovirus.
There are speculations that there could also be more just these ten reported cases.
Enterovirus, a common childhood infection, typically causes respiratory diseases, hand-foot-mouth disease, and viral meningitis. However, in a shocking twist of fate, this seemingly harmless virus has now been linked to myocarditis - a condition involving the inflammation of the heart muscle, in newborns.
According to local
Outbreak News
coverages, Dr Christopher Williams, a leading consultant epidemiologist for Public Health Wales, has stressed that this unusual cluster of cases is a matter of great concern due to the number of cases reported within a relatively short timeframe. Investigations are currently underway in collaboration with the pediatric team from the Children's Hospital of Wales to uncover the cause behind this cluster.
This controversial delay in public disclosure of such a significant health threat has caused widespread outrage and concern among parents. Despite assurances from Dr Williams and other health officials that this is an "extremely rare occurrence," the fear and confusion remain palpable.
In the face of this public health scandal, the Welsh government is urging parents and caregivers to practice vigilant hand hygiene, a key preventive measure against enterovirus. Health professionals across Wales are being briefed about this unusual cluster of cases, and a nationwide vigilance for more cases has only just been instituted.
Despite the alarming nature of these revelations, no official outbreak has been declared. Instead, a shroud of mystery continues to surround the unusual surge in enterovirus-related myocarditis cases in newborns.
In a further twist, Eluned Morgan, the Health Minister of Wales, reiterated the rarity of such an occurrence, even as pediatricians across Wales have been advised to consider myocarditis as a potential diagnosis in babies presenting with sepsis symptoms.
The World Health Organization has been informed about this unusual cluster, adding an international dimension to this growing scandal. Amidst mounting public pressure, Public Health Wales and the Welsh government are racing against time to understand the cause behind this unusual surge and prevent more such cases.
In a broader context, this scandal has underscored the importance of transparency in public health issues. With the memory of the pandemic still fresh in our minds, this incident serves as a stark reminder of the crucial need for timely public health communication. As investigations continue and anxious parents demand answers, one thing is clear: The trust in the Welsh health officials has been seriously shaken, with potential implications far beyond the current enterovirus scandal.
For the latest
Outbreak News
, keep on logging to Thailand Medical News.