BREAKING! China No Longer Updates SARS-CoV-2 Genomic Sequences On International GISAID Platform. Will Only Use Its Own GenBase Platform.
Medical News
: China has stopped uploading any genomic sequencing on the 'International' GISAID platform since the start of April 2023 and has instead only focused on updating all new genomic sequencings on its own platform called GenBAse.
https://ngdc.cncb.ac.cn/genbase/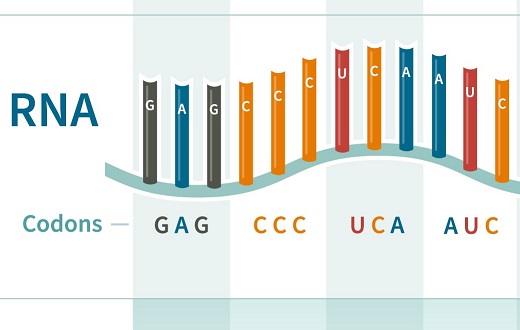 Earlier a scandal was breaking out as many international researchers were not happy with China's control over the platform.
In March of 2023, GISAID temporarily halted access to its database for a group of scientists and removed raw data pertinent to investigations into the origins of SARS-CoV-2 from their platform.
https://www.technologyreview.com/2023/03/24/1070250/newly-revealed-coronavirus-data-debate-virus-origins/
https://www.science.org/content/article/COVID-19-origins-missing-sequences
GISAID clarified that they do not permanently delete records from their database; however, data may become temporarily hidden during updates or modifications.
https://www.reuters.com/business/healthcare-pharmaceuticals/who-advisors-urge-china-release-all-covid-related-data-after-new-research-2023-03-18/
https://www.cbsnews.com/news/covid-origins-wuhan-market-animals-raccoon-dogs/
The suspension of the scientists was justified by GISAID with an allegation of "scooping" the Chinese research team. This claim came despite the Chinese team's research having been accessible as a preprint since February 2022 and the scientists in question reaching out to the data owners, offering collaboration on their analysis. According to the lead author, Florence Débarre, their analysis was never intended to culminate in a competing peer-reviewed journal article.
https://www.theguardian.com/world/2023/mar/28/being-truthful-is-essential-scientist-who-stumbled-upon-wuhan-covid-data-speaks-out
The leader of the Chinese research team, George F. Gao, serves on GISAID's scientific advisory board.
https://gisaid.org/about-us/governance/
Eventually, GISAID restored access to the data in question but imposed an additional restriction that prohibited any analysis based on the data from being shared with the public.
GISAID is responsible for maintaining the world's most extensive repository of SARS-CoV-2 sequences. By mid-April 2021, GISAID's SARS-CoV-2 database contained over 1.2 million submissions, contributed by researchers in over 170 countries.
A ccording to
Medical News
coverages, within three months, the number of uploaded SARS-CoV-2 sequences had doubled, reaching over 2.4 million. By late 2021, the database housed over 5 million genome sequences; as of December 2021, more than 6 million sequences had been submitted; by April 2022, the number had grown to 10 million; and in January 2023, it reached 14.4 million.
In January 2020, SARS-CoV-2 genetic sequence data was disseminated through GISAID. By March 2020, the global pharmaceutical industry announced a significant commitment to addressing COVID-19. Throughout the first year of the COVID-19 pandemic, the majority of SARS-CoV-2 whole-genome sequences generated and shared globally were submitted via GISAID. When the SARS-CoV-2 Omicron variant was detected in South Africa, the rapid upload of the sequence to GISAID allowed the National Institute for Communicable Diseases to learn that both Botswana and Hong Kong had reported cases possessing the same gene sequence.
GISAID's administrative affairs are managed by a board, which includes Peter Bogner and German lawyers Jörg Paura and Christoph Wetzler. The initiative's scientific oversight is provided by its Scientific Advisory Council, comprising directors of leading public health laboratories, including all six WHO Collaborating Centres for Influenza, and directors of animal health reference laboratories researching avian influenza for the World Organization for Animal Health and the Food and Agriculture Organization of the United Nations.
In 2023, several current and potential funders criticized GISAID's lack of transparency. Long-term funding was denied by the International Federation of Pharmaceutical Manufacturers and Associations due to governance issues.
Unlike public-domain databases like GenBank and EMBL, GISAID requires users to have their identity verified and agree to a Database Access Agreement governing the usage of GISAID data. These Terms of Use prevent users from sharing any data with others who have not agreed to the Terms of Use. Users of the data must acknowledge the data generators in published work and make a reasonable effort to collaborate with data generators and involve them in research and analysis using their data.
GISAID's Data Access Agreement aims to address concerns that sharing influenza sequence data could lead to misappropriation through intellectual property claims by the vaccine industry, hindering access to vaccines and other resources in developing countries due to high costs or by obstructing technology transfer.
While most public interest experts concur with GISAID that influenza sequence data should be made public, an agreement on this subject is not unanimous among researchers. Some choose to share the information only after filing patent claims, while others argue that access to the data should be granted solely on the condition that no patents or other intellectual property claims are filed, as was controversial with the Human Genome Project. GISAID's Data Access Agreement directly addresses this issue to promote data sharing. GISAID's procedures also recommend that those who access the EpiFlu database consult the countries of origin of genetic sequences and the researchers who discovered the sequences. As a result, the GISAID license has played a crucial role in rapid pandemic preparedness. These restrictions exhibit common criticisms of an open data model.
GISAID refers to itself as an "open access" initiative, a term often repeated by the media and in journal publications. This description aligns with the original announcement of the consortium, which also mentioned depositing the data to the databases participating in the INSDC. As of March 2023, however, this is not the case, as "GISAID does not offer a mechanism to release data to any other database." A few academic papers have compared GISAID's licensing model to unrestricted, open databases, emphasizing the differences.
It is expected that many countries will also start boycotting GISAID database platform and instead upload data on their own national sites.
For the latest
Medical News
, keep on logging to Thailand Medical News.