Study Finds That Exercise Is A Better And Side-Effect-Free Solution To Premature Ejaculation Issues In Men Compared To Drugs
Premature ejaculation
(PE) is surprisingly a widespread condition, affecting between 30% and 83% of men globally, depending on the definition used.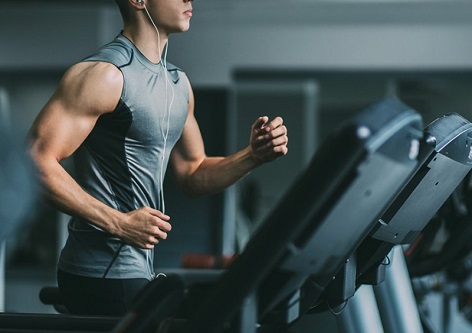 Traditional pharmacological treatments often come with unwanted side effects, but recent research has indicated that physical exercise may be the key to an effective, side-effect-free solution.
A peer-reviewed study by Anglia Ruskin University (ARU) reviewed 54 studies from around the world, involving 3,485 participants, to explore the potential of exercise as a treatment for
premature ejaculation
or PE.
The study team analyzed studies published over the past 49 years, with a focus on non-pharmacological interventions and their impact on latency time, or the time taken to ejaculate.
The study findings were promising, showing that physical activity as an intervention proved as effective as drugs but without associated side effects.
One study included in the review found that running for 30 minutes, five times a week, had as much effect on latency time as taking dapoxetine, a drug approved for use outside the USA.
Another study suggested that pelvic floor exercises increased latency time from a median of one minute to three minutes.
The ARU study also examined various forms of psychotherapy, which generally showed positive results in increasing latency time. Dr Lee Smith, Professor of Public Health at ARU, said told Thailand Medical News, "Given that drugs often have side effects, it appears that after all, the best medicine for avoiding premature ejaculation may well lie in exercise, and this possibility requires larger studies and further investigation."
Despite the lack of a universally accepted definition, PE is considered the most common sexual dysfunction in men. It is associated with psychological distress, poor self-esteem, anxiety, erectile dysfunction, decreased libido, and poor interpersonal relationships. Few pharmacological treatments are available, and those that are often have unwanted side effects, such as nausea, dry mouth, and erectile dysfunction.
With pharmacological options limited, non-pharmacological approaches may be preferred to treat PE due to the reduced number of side effects. This systematic review collated and evaluated non-pharmacological treatment options for PE in the academic literature to guide clinical practice and inform patients.
Some studies have reported potentially effective non-pharmacological treatments, such as desensitizing the dorsal nerves with pulsed radiofrequency modulation, acupuncture, and bibliotherapy. However, physical exercise has consistently shown significant improvements in latency time.
For example, one study compared the value of physical activity (moderate running for at least 30 minutes for five days a week for 30 days) with dapoxetine (30mg) for 30 days in PE patients. Both groups reached a statistically significant improvement in intravaginal ejaculation latency time (IELT) compared with the control group. There was no significant difference between the dapoxetine and physical activity groups.
Y oga and other forms of exercise have also shown improvements in IELT in randomized trials, as well as the use of devices to desensitize the penis glans.
Surgical techniques have been explored, with some resulting in increased IELT, but these methods are more invasive and come with their own risks.
In summary, this comprehensive review of non-pharmacological approaches to treating premature ejaculation reveals promising results from a variety of interventions, particularly exercise and pelvic floor muscle training. The studies included in this review indicate that physical activity, such as running for 30 minutes, five times a week, can be as effective in increasing latency time as taking dapoxetine, without the associated side effects. Pelvic floor exercises have also shown a significant increase in latency time, from a median of one minute to three minutes. Additionally, various forms of psychotherapy have demonstrated positive outcomes in increasing latency time.
Given the potential drawbacks of pharmacological treatments, including side effects and limited availability, non-pharmacological interventions for premature ejaculation warrant further investigation and larger studies.
In conclusion, this comprehensive review of non-pharmacological interventions for premature ejaculation has revealed the promising potential of physical exercise as an effective, side-effect-free treatment. While further research and larger studies are needed, these findings offer hope for men seeking alternatives to traditional drug-based treatments. Embracing a more active lifestyle may be the key to better sexual health and improved well-being for many men worldwide.
The study findings were published in the peer reviewed journal: Trends in Urology and Men's Health.
https://wchh.onlinelibrary.wiley.com/doi/10.1002/tre.903
For more
premature ejaculations
, keep on logging to Thailand Medical News with all the excitements of breaking medical research news, medical findings and developments!