American Academy of Pediatrics Warns That COVID-19 Infections Among Children Is Increasing In America With 30,000 New Cases In The Last 7 Days!
Despite many states in America either not reporting COVID-19 statistics or are not collating data properly, indications from hospital and healthcare professionals show that COVID-19 cases are rising in the country and the only difference between the previous surges are that more children are getting infected and getting hospitalized.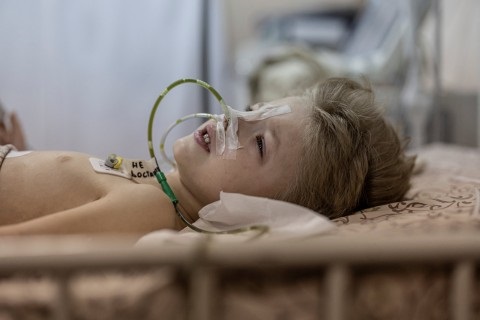 The rise in pediatric COVID-19 cases has prompted the American Academy of Pediatrics to issue a report and a formal statement warning of the escalating situation.
According to the report, more than 30,000 child COVID-19 cases were reported in the last week. This marks the second consecutive weekly increase of reported child cases, up from the 23,000 cases reported the week ending October 20th.
https://www.aap.org/en/pages/2019-novel-coronavirus-covid-19-infections/children-and-covid-19-state-level-data-report/
According to the report, for the current week ending November 3rd, the portion of reported cases that were children was 13.2% (children, under age 18, make up 22.2% of the US population).
The American Academy of Pediatrics warned that reported cases are likely a substantial undercount of COVID-19 cases among children.
It was also reported that the trajectories of both emergency department visits and new hospital admissions involving COVID seem to suggest a change in direction after several weeks of declines, based on data from the Centers for Disease Control and Prevention.
According to data from the U.S. CDC's COVID Data Tracker, "The 7-day average for ED visits with diagnosed COVID was down to just 0.6% of all ED visits for 12- to 15-year-olds as late as Oct. 23 but has moved up to 0.7% since then. Among those aged 16-17 years, the 7-day average was also down to 0.6% for just one day, Oct. 19, but was up to 0.8% as of Nov. 4. So far, though, a similar increase has not yet occurred for ED visits among children aged 0-11 years."
https://covid.cdc.gov/covid-data-tracker/#ed-visits_separated_by_age_group
However, this trend is discernible when looking at hospitalizations of children with confirmed COVID. The rate of new admissions of children aged 0-17 years was 0.16 per 100,000 population as late as Oct. 23 but ticked up a notch after that and has been 0.17 per 100,000 since, according to the CDC. As with the ED rate, hospitalizations had been steadily declining since late August.
https://covid.cdc.gov/covid-data-tracker/#new-hospital-admissions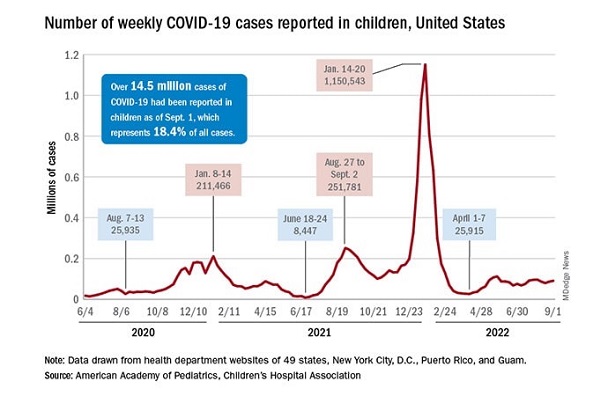 Pediatric COVID-19 cases and hospitalizations are also rising around the world including in many parts of Europe and Asia.
Thailand
Medical News
strongly believes in the hypothesis that previous exposure of the earlier SARS-CoV-2 variants althoug h did not affect many children then and simply caused either asymptomatic or mild symptomatic conditions upon exposure, these earlier infections have damaged or caused dysfunctions in their robust innate immunity and as such, they are now more vulnerable to the newer Omicron variants and sub-lineages and also other respiratory viruses in circulation and also other secondary opportunistic infections. Furthermore, it is also believed that the newer Omicron variants and sub-lineages have evolved to also overcome this robust innate immunity of children as we had warned on the 1st of October 2022.
https://www.thailandmedical.news/news/warning-newer-sars-cov-2-variants-have-evolved-to-overcome-the-robust-innate-immune-system-of-children-infants-and-children-are-more-vulnerable-now
Hence that is why besides COVID-19, we are also seeing an increase in children contracting RSV, Influenza viruses and also in some cases newer strains of the adenovirus (Adenovirus subtype 41F) that has the capability to cause hepatitis-like conditions in these children.
Parents and teachers should take more extra precautionary measures to ensure that children are protected against the newer emerging variants that are in circulation and causing the late fall and winter surges.
For the latest on
Pediatric COVID-19
, keep on logging to Thailand
Medical News
.