Cancer News: Incidence of Anal Cancer Especially Due To HPV Rising In The United States, More So In The Midwestern And Southeastern States!
Cancer News
: A new study led by researchers from the Hollings Cancer Center, Medical University of South Carolina – USA has found that the incidence of squamous cell carcinoma of the anus (SCCA), a type of anal cancer is rising in the United States especially in the Midwestern and Southeastern States, including South Carolina.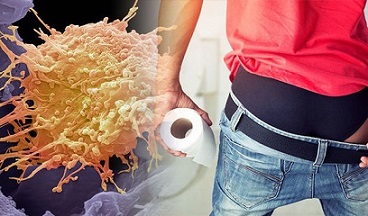 The study findings also indicated that most anal cancers are related to previous HPV infections and also highlighted the importance of HPV vaccination among adolescents and young adults. There should be more
Cancer News
coverages detailing the importance of HPV vaccinations so as to educate the masses to get them at an early age.
The study findings showed that nationally, SCCA incidence and mortality rates (per 100,000) increased among men (incidence, 2.29-3.36, mortality, 0.46-0.74) and women (incidence, 3.88-6.30, mortality, 0.65-1.02) age ≥ 50 years, but decreased among men age < 50 years and were stable among similar-aged women.
Interestingly, in state-level analysis, a marked increase in incidence (≥ 1.5-fold for men and ≥ two-fold for women) and mortality (≥ two-fold) for persons age ≥ 50 years was largely concentrated in the Midwestern and Southeastern states. State-level SCCA incidence rates in recent years (2014-2018) among men were correlated (r = 0.47, P < .001) with state-level AIDS prevalence patterns. For women, a correlation was observed between state-level SCCA incidence rates and smoking prevalence (r = 0.49, P < .001).
The study findings clearly showed that during 2001-2005 to 2014-2018, SCCA incidence and mortality nearly doubled among men and women age ≥ 50 years living in Midwest and Southeast. State variation in AIDS and smoking patterns may explain variation in SCCA incidence. Improved and targeted prevention is needed to combat the rise in SCCA incidence and mitigate magnifying geographic disparities.
The study findings were published in the peer reviewed Journal of Clinical Oncology. (An ASCO Journal)
https://ascopubs.org/doi/10.1200/JCO.22.01390
According to the study team, South Carolina is seeing one of the fastest rises in anal cancer incidence among women and anal cancer mortality among men.
The study was led by Dr Ashish Deshmukh, Ph.D., a professor and chief scientist from the from the Hollings Cancer Center, Medical University of South Carolina – USA.
Professor Deshmukh pinpointed state-level incidence, or disease frequency; mortality patterns; and associations with HIV/AIDS and smoking to provide clues to the rising anal cancer incidence and deaths.
Professor Deshmukh recently joined the Medical University of South Carolina as the co-leader of Hollings' Cancer Control Program. His research focuses on understanding cancer incidence and mortality, estimating the impact of risk factors to cancer and identifying optimal cancer prevention strategies and algorithms.
The study team's research was motivated by observations from a 2020 study findings, published in the Journal of the National Cancer Institute, where nationwide anal cancer trends were quantified for the first time.
Professor Deshmukh documented a dramatic rise in human papillomavirus (HPV)-associated anal cancer incidence, advanced-stage disease and mortality.
Professor Deshmukh, who seeks to change the public perception, given the dramatic increase in the disease incidence and death rates that the U.S. is seeing commented, "Anal cancer is often neglected and stigmatized. Also, it has been historically perceived as a rare malignancy."
He warned that in the United States, nearly 10,000 new cases and over 1,600 deaths are expected to be attributed to anal cancer in 2022.
The study team after detecting the alarming rise in anal cancer incidence and mortality between 2001 and 2015, next tried to understand where the incidence was rising and why the increase was occurring.
Utilizing the United States Cancer Statistics and National Center for Health Statistics datasets of 88,159 anal cancer cases and 14,483 deaths from all 50 U.S. states, Washington D.C., and Puerto Rico, the study team estimated anal cancer incidence and mortality rates for each state from 2014 to 2018 versus 2001 to 2005, in association with HIV and smoking.
The study team found that across the United States, anal cancer incidence and mortality rates increased 1.5-fold in men and women over 50 years old.
Interestingly however, the most prominent increase ie more than two-fold - occurred among individuals over 50 years of age living in the Midwestern and Southeastern states.
It was shockingly found that in South Carolina, anal cancer incidence doubled in women and the death rate tripled in men from the time period 2001 to 2005 to the time period 2014 to 2018.
The study findings also identify key contributors to the rise in anal cancer among men and women.
It was found that in states where HIV was more common, anal cancer incidence was greater among men. State-level incidence patterns were correlated with smoking among women.
Professor Deshmukh added, "HIV infection enhances the cancer-causing effects of HPV, leading to more rapid anal cancer development. Our study suggests that smoking may also be an important anal cancer risk factor among women."
Currently, anal cancer screenings are performed on HIV-infected individuals in only a few states and generally in large medical centers.
Screening for anal cancer currently lacks the infrastructure and support that is the foundation for other successful screening programs, like cervical cancer. For example, South Carolina has only two facilities that perform anal cancer screenings, and both are located in Charleston, one of which is at MUSC Health Women's Health.
Professor Deshmukh added, "We need to overcome these significant challenges to ensure effective implementation of screening for equitable cancer prevention and reducing disparities."
Significantly, more than 90% of anal cancers are associated with HPV infections.
It should be noted that HPV vaccination could potentially eliminate nearly all anal cancers in the future, highlighting the importance of rapidly improving HPV vaccination coverage among eligible adolescents.
At the moment however, the majority of individuals experiencing the marked rise in anal cancer incidence are people older than 50 and are not eligible for the vaccine, which is generally recommended for those up to age 26 but can be given to people up to 45 years old if personal factors warrant it.
Professor Deshmukh said that this age disparity increases the importance of identifying novel screening approaches that could be widely implemented and adopted.
Professor Deshmukh's ongoing studies will shed more light on this challenge, allowing health care providers and policymakers to improve anal cancer screening guidelines.
He added, "For now, HPV vaccination really is the best available measure to prevent six cancers, including cervical, vaginal, vulvar, penile, anal and throat cancer. Hollings' HPV vaccination van that reaches rural and underserved communities is an important asset for the state."
The study also comprised of researchers from the following establishments:
-Center for Health Services Research, Department of Management, Policy, and Community Health, UTHealth School of Public Health, Houston-USA.
-University of Puerto Rico (UPR) Comprehensive Cancer Center, Division of Cancer Control and Population Sciences, San Juan, Puerto Rico.
-Department of Health Services Research, MD Anderson Cancer Center, Houston-USA.
-Department of Biostatistics and Data Science, UTHealth School of Public Health, Houston-USA
-Clinical Cancer Center, Medical College of Wisconsin, Milwaukee-USA
-Center for AIDS Intervention Research, Medical College of Wisconsin, Milwaukee-USA
-Department of General Internal Medicine, Department of Medicine, Mt Sinai Icahn School of Medicine, New York-USA
-Early Detection, Prevention and Infections Branch, International Agency for Research on Cancer (IARC/WHO), Lyon, France
-Anal Neoplasia Clinic, Research, and Education Center, University of California San Francisco, California-USA
1Kaiser Permanente, Oakland Medical Center, Department of Surgery, Oakland, CA – USA
-Department of Epidemiology, MD Anderson Cancer Center, Houston- USA
-Department of Obstetrics and Gynecology, Boston Medical Center/Boston University School of Medicine, Boston-USA
-The University of Puerto Rico/MD Anderson Cancer Center Partnership for Excellence in Cancer Research Program, San Juan, Puerto Rico
-Department of Public Health Sciences, Medical University of South Carolina, Charleston -USA
For the latest
Cancer News
, keep on logging to Thailand Medical News.
Read Also:
https://www.thailandmedical.news/news/incidences-of-anal-cancer-on-the-rise-while-many-are-ignorant-about-hpv-links-to-it
https://www.thailandmedical.news/news/males-contracting-hpv-linked-head-and-neck-cancer-on-an-exponential-rise-thanks-to-porn-and-oral-sex
https://www.thailandmedical.news/news/most-people-not-aware-about-hpv-or-its-cancer-causing--effects-despite-hpv-related-cancers-increasing-worldwide-
https://www.thailandmedical.news/news/boys-should-be-given-hpv-jab-says-vaccine-committee
https://www.thailandmedical.news/news/hpv-related-cancers-on-rise
https://www.thailandmedical.news/news/siriraj-hospital-announces-new-comfortable-and-non-intrusive-manner-of-detecting-hpv-through-urine-analysis
https://www.thailandmedical.news/news/rates-of-hpv-infection-increasing-for-those-not-vaccinated
https://www.thailandmedical.news/news/study-shows-that-quadrivalent-hpv-vaccine-might-be--better-suited-for-boys-and-males-compared-to-nonavalent-or-bivalent-hpv-vaccine-
https://www.thailandmedical.news/news/study-shows-that-quadrivalent-hpv-vaccine-might-be--better-suited-for-boys-and-males-compared-to-nonavalent-or-bivalent-hpv-vaccine-
https://www.thailandmedical.news/news/medical-controversy:-are-hpv-vaccines-really-effective-as-all-past-studies-had-methodological-flaws
https://www.thailandmedical.news/news/cancer-news-john-hopkins-study-shows-that-the-more-oral-sex-one-indulges-in,-the-higher-the-risks-of-developing-oropharyngeal-cancer
https://www.thailandmedical.news/news/can-sars-cov-2-especially-the-omicron-variant-cause-hpv-and-oncogenic-hpv-reactivation-urgent-studies-warranted-based-on-growing-incidences