New Medical Study Finds That Reducing The INPP5D Gene In The Brain's Immune Cells Decreases Risk Of Alzheimer's Disease!
Medical News
: A new study conducted by medical scientists from Indiana University School of Medicine has found that decreasing the expression of a specific gene identified as INPP5D in the brain's immune cells could significantly decrease the risk of late-onset Alzheimer's disease.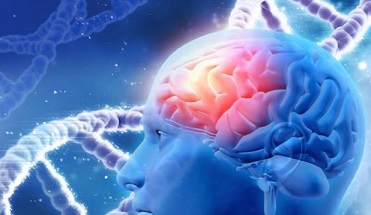 This new breakthrough research was led by Dr Adrian Oblak and Ph.D. candidate Peter Bor-Chian Lin who focused on a microglia-specific gene called INPP5D, which has been linked to an increased risk of developing late-onset Alzheimer's disease.
Alzheimer's disease (AD) is the most common cause of dementia and is characterized by the extracellular deposition of amyloid beta (Aβ) followed by neurofibrillary tangle formation within neurons, resulting in progressive neurodegeneration and cognitive decline. Given that Aβ is the primary trigger that shapes subsequent AD pathology, understanding the effects of Aβ perturbations is of paramount importance.
Microglia are immune cells in the brain, and several microglial genes are associated with neurodegeneration.
INPP5D or Inositol polyphosphate-5-phosphatase is a microglia-enriched lipid phosphatase in the central nervous system. A non-coding variant (rs35349669) in INPP5D increases the risk for Alzheimer's disease (AD), and elevated INPP5D expression is associated with increased plaque deposition.
INPP5D negatively regulates signaling via several microglial cell surface receptors, including triggering receptor expressed on myeloid cells 2 (TREM2); however, the impact of INPP5D inhibition on Alzheimer's disease pathology remains unclear.
The study team sought to understand how reducing the expression of INPP5D might impact the development of the disease.
In order to study this, the researchers reduced the expression of the INPP5D gene by at least 50 percent in lab models using a process called haplodeficiency. This mimicked the effects of pharmacological inhibitors targeting INPP5D as potential therapeutic strategies.
The study findings showed that INPP5D deficiency increased amyloid uptake and plaque engagement in microglia, and inhibiting the gene regulated microglial functions and mitigated amyloid pathology, likely mediated by TREM2-SYK signaling pathway activation.
Importantly, the reduction of INPP5D gene expression in the brain led to a less neurotoxic environment, improved microglial movement, and increased clearance of amyloid deposits and plaques. Microglia serve as the first line of defense against viruses, toxic materials, and damaged neurons. The preservation of cognitive function in the lab models was another notable outcome of reducing the gene expression.
Lin told Thailand
Medical News
, "These study findings suggest that mitigating the function of INPP5D can result in a protective response by diminishing disease risk and mitigating the effect of amyloid beta-induced pathogenesis."
In the study, the researchers used the 5xFAD mouse model of amyloidosis to assess how INPP5D haplodeficiency regulates amyloid pathogenesis.
The study findings demonstrated that INPP5D haplodeficiency enhances microglial functions by increasing plaque clearance and preserving cognitive abilities in 5xFAD mice.
The study findings in Inpp5d-haplodeficient 5xFAD mice suggest that INPP5D inhibition augments microglial functions by enhancing motility and phagocytosis and further mitigates disease pathology by activating TREM2 signaling.
Based on the findings, pharmacological inhibition of INPP5D should be explored as a novel therapeutic strategy for Alzheimer's disease (AD).
Conclusions: The study findings provide valuable insights into Alzheimer's disease pathogenesis and point to a new direction for potential treatments. By focusing on reducing the expression of the INPP5D gene, researchers can develop novel therapeutic strategies to target the disease's underlying mechanisms.
The study findings were published in the peer reviewed journal: Alzheimer's and Dementia. (A journal of the Alzheimer's Association)
https://alz-journals.onlinelibrary.wiley.com/doi/10.1002/alz.12849
For the latest
Medical News
, keep on logging to Thailand Medical News.