BREAKING Medical News! Study Reveals Heightened Risk of Sudden Cardiac Arrest in Type 2 Diabetes Patients Taking Commonly Prescribed Medications!
Medical News
: In a groundbreaking revelation at the Annual Meeting of the European Association for the Study of Diabetes (EASD) in Hamburg, Germany, new research has unearthed a range of characteristics linked to a heightened risk of sudden cardiac arrest (SCA) in individuals living with type 2 diabetes (T2D).
https://www.easd.org/annual-meeting/easd-2023.html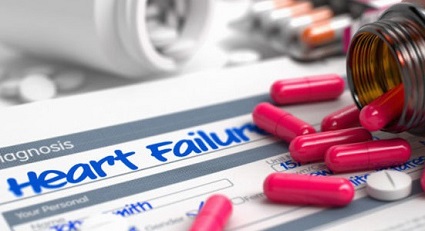 This alarming discovery has significant implications for both healthcare providers and patients alike. SCA, a condition in which the heart suddenly stops pumping blood, is a leading cause of death responsible for up to 50% of cardiac-related deaths and 20% of mortality in high-income countries. While people with T2D already face a two-fold increased risk of SCA, predicting and preventing this devastating event has proven to be a challenging endeavor, especially among those without a history of cardiovascular disease (CVD).
The Pioneering Study
Dr Peter Harms, a researcher from Amsterdam UMC in the Netherlands, and his team embarked on a case-control study aimed at unraveling the clinical characteristics associated with SCA in T2D patients, with and without a history of CVD. Their comprehensive investigation involved 3,919 individuals with T2D, consisting of 689 cases who had experienced SCA in the Dutch region of Noord-Holland between 2010 and 2019, and 3,230 controls. Each case was meticulously matched by age, sex, and general practitioner (GP) practice with up to five non-SCA controls.
The study team delved into the depths of GP records to extract clinical measurements such as blood pressure, blood glucose readings, medication usage, and medical history for a five-year period leading up to the SCA events. Any measurements not recorded in these records were classified as "unknown."
Identifying Risk Factors
The study unveiled several characteristics that were associated with an increased risk of SCA in both individuals with and without a history of CVD. Notably, a history of arrhythmias was linked to a 68% increase in the risk of SCA, while unknown smoking behavior led to a 40% increase. The use of insulin was associated with a staggering 138% increase in risk, and QTc-prolonging prokinetic medication resulted in a 66% increase.
It is essential to note that various commonly prescribed drugs, including certain antibiotics, antipsychotic medications, and prokinetics, have been found to alter the heart's electrical system, a phenomenon known as QT-prolongation. These drugs can be categorized as QTc-prolonging, with examples including domperidone (a prokinetic), macrolides and fluoroquinolones (antibiotics), and haloperidol (an antipsychotic). Their association with increased SCA risk in T2D patients is a startling revelation.
For individuals with CVD, the presence of moderate albuminuria led to a 54% increase in SCA risk, while severe albuminuria resulted in a 55% increase. An unknown status of albuminuria contributed to a 90% increase in risk, and heart failure was associated with an 85% increase.
In contrast, among those without a history of CVD, low fasting glucose levels, indicative of overly strict glycemic control, led to a staggering 150% increase in SCA risk. Se verely high systolic blood pressure (above 180 mmHg) resulted in a 121% increase, while low levels of HDL cholesterol (below 1.0 mmol/l) contributed to a 35% increase. Elevated levels of LDL cholesterol (above 2.6 mmol/l) were associated with a 64% increase in SCA risk. Furthermore, the use of QTc-prolonging antipsychotic medication increased the risk by 187%, and QTc-prolonging antibiotic medication led to a 66% increase in SCA risk.
Implications and Recommendations
The implications of this groundbreaking study are profound. It underscores the importance of recognizing and addressing risk factors for SCA in individuals with T2D, both with and without a history of CVD. While healthcare providers have long been aware of the association between classic cardiovascular risk factors, such as high blood pressure, and the heightened risk of SCA in T2D patients, this research highlights less well-known risk factors.
Of particular concern is the link between overly strict glycemic control, reflected by low fasting glucose levels, and an increased risk of SCA. Healthcare providers must strike a delicate balance when managing blood glucose levels in T2D patients, avoiding overly aggressive approaches that could inadvertently elevate the risk of this life-threatening condition.
Moreover, the study emphasizes the need for vigilance regarding the prescription of commonly used antibiotics, antipsychotics, and prokinetics, especially those that have been identified as QTc-prolonging. Patients and healthcare providers alike should carefully consider the potential risks and benefits of these medications in the context of an individual's overall health and medical history.
Dr Harms told Thailand
Medical News
, "General practitioners are typically well-versed in the well-established cardiovascular risk factors that elevate the likelihood of sudden cardiac arrest in individuals with type 2 diabetes, such as high blood pressure. However, the less commonly recognized connections between low fasting glucose levels and the use of antibiotic, antipsychotic, and prokinetic medications warrant their attention. Our research findings underscore the vital importance of general practitioners staying informed about the potential risks associated with overly stringent glycemic control, as well as the prescription of frequently administered antibiotics, antipsychotics, and prokinetics. It is crucial for healthcare providers to exercise caution and carefully weigh the risks and benefits when considering these medications for their patients."
In conclusion, the findings from this research serve as a stark reminder of the complex interplay between T2D and SCA. It is imperative that healthcare providers remain informed about emerging risk factors and medication-related concerns to enhance patient care and reduce the incidence of SCA in this vulnerable population. By fostering a better understanding of these risk factors and taking proactive measures, we can strive to safeguard the health and well-being of individuals living with T2D. Ultimately, this knowledge has the potential to save lives and improve the quality of care for millions of people around the world.
For the latest
Medical News
, keep on logging to Thailand Medical News.