Herbs And Phytochemicals: Study Unveils The Potential Of Total Saponins From Trillium Tschonoskii Maxim In Restoring Cognitive Function After Stroke
Herbs And Phytochemicals
: In an era where the prevalence of stroke is steadily increasing, and post-stroke cognitive impairment (PSCI) plagues the lives of countless individuals, the quest for effective remedies has intensified. PSCI is a debilitating condition that encompasses a spectrum of cognitive deficits, from mild impairment to severe dementia, significantly impacting the quality of life for patients. While stroke incidence is alarmingly high, reaching 276.7 per 100,000 individuals in China in 2019, PSCI remains an underexplored field in terms of therapeutic interventions. This enigma surrounding the mechanisms of PSCI calls for innovative and holistic approaches to address the cognitive aftermath of stroke.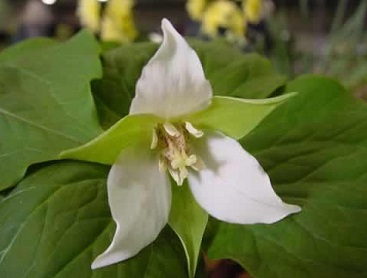 Trillium tschonoskii Maxim, a traditional Chinese herb native to the Enshi region of China, has garnered attention as a promising natural remedy for PSCI. Specifically, the bioactive component or phytcohemicals of this herb, known as Total Saponins from Trillium Tschonoskii Maxim (TSTT), has demonstrated neuroprotective properties that show potential in countering cognitive impairment post-stroke.
This
Herbs And Phytochemicals
news report delves into the promising research conducted by the Minda Hospital of Hubei Minzu University in China, in collaboration with the Health Science Center of Hubei Minzu University. The study investigates the efficacy of TSTT in mitigating PSCI and offers new insights into the intricate mechanisms underlying its therapeutic potential.
The Complexity of Post-Stroke Cognitive Impairment
Before diving into the specifics of how TSTT exerts its beneficial effects, it's essential to grasp the complexity of PSCI. Ranging from mild cognitive deficits to debilitating dementia, PSCI is a significant healthcare challenge, affecting a substantial proportion of stroke survivors. As stroke incidence continues to rise, PSCI becomes an increasingly critical concern, both for patients and healthcare providers.
TSTT: A Natural Remedy for Post-Stroke Cognitive Impairment
TSTT, an active compound derived from Trillium tschonoskii Maxim, has attracted attention for its potential to alleviate cognitive impairment following a stroke. While the neuroprotective properties of TSTT are well-documented, the precise mechanisms underlying its therapeutic actions remain a subject of ongoing investigation.
The Sonic Hedgehog (Shh) Signaling Pathway: A Key Player
The Sonic Hedgehog (Shh) signaling pathway, integral to embryonic development and central nervous system functioning, plays a pivotal role in the patterning and synaptic plasticity of hippocampal neural circuits. This pathway has emerged as a focal point for research in the context of stroke and PSCI. Activating the Shh signaling pathway has shown promise in improving brain plasticity, reducing apoptosis, promoting angiogenesis, and enhancing synaptic plasticity. Its role in facilitating recovery after brain injuries, including ischemic stroke, is well-established.
Research Methodology
To explore the potential of TSTT in mitigating PSCI and the role of the Shh signaling pathway in this context, the researchers conducted a comprehensive study. They established a rodent model of ischemic stroke using Sprague-Dawley (SD) rats by inducing permanent middle cerebral artery occlusion (MCAO), a well-recognized method to simulate the physiological aspects of ischemic stroke. The rats were then treated with TSTT, with another group receiving donepezil hydrochloride as a positive control. The treatment was administered daily for four weeks post-operation.
Results: Promising Outcomes of TSTT Treatment
The study yielded a wealth of encouraging results, underlining the potential of TSTT in the context of PSCI:
-Cognitive Improvement:
Cognitive function in the PSCI rats significantly improved following TSTT treatment, as evidenced by the results of the Morris water maze test.
-Reduced Infarct Volume:
The TSTT treatment led to a significant reduction in the cerebral infarct volume, as indicated by Hematoxylin and Eosin (HE) and 2,3,5-triphenyltetrazolium chloride (TTC) staining.
-Neuronal Protection:
TSTT was found to enhance neuronal survival, evident in the increased number of Nissl bodies and dendritic spine density, as observed through Nissl and Golgi staining.
-Inhibition of Apoptosis:
TSTT demonstrated anti-apoptotic properties by upregulating Bcl-2 levels while reducing the expression of pro-apoptotic markers like Bax and caspase-3.
-Synaptic Remodeling:
The treatment was associated with a notable increase in the expression of synaptic proteins, including PSD-95, SYN, and GAP-43, indicating that TSTT promotes synaptic remodeling.
-Shh Signaling Activation:
TSTT treatment was linked to the upregulation of proteins within the Sonic Hedgehog (Shh) pathway, including Shh, Ptch1, Smo, and Gli1, suggesting that the Shh signaling pathway plays a crucial role in the therapeutic action of TSTT.
Discussion: Implications and Future Research Directions
This study provides compelling evidence for the potential of TSTT as a therapeutic intervention for PSCI. The findings highlight the multi-faceted benefits of TSTT, which not only inhibits apoptosis but also promotes neuronal synaptic remodeling. This suggests that TSTT holds promise in restoring cognitive function in PSCI patients and underscores the involvement of the Shh signaling pathway in these processes.
The Multifaceted Role of the Shh Pathway
The Sonic Hedgehog (Shh) signaling pathway, known for its influence on nervous system development, has been implicated in multiple processes post-stroke. The pathway's activation has been associated with improved brain plasticity, reduced apoptosis, enhanced synaptic plasticity, and more. Furthermore, the Shh signaling pathway may play a pivotal role in promoting axon growth, synapse formation, and angiogenesis. These findings underline the multifaceted capacity of the Shh pathway to facilitate brain recovery.
The Potential of TSTT and Shh Signaling Pathway Activation
The study at hand points to the potential of TSTT in stimulating the Shh signaling pathway. By doing so, TSTT not only inhibits apoptosis but also promotes synaptic remodeling. This dual action is a promising avenue for restoring cognitive function in PSCI patients and may offer novel insights into the field of stroke recovery.
Axon Guidance and Synaptic Remodeling
Recent research suggests that the Shh pathway may play a role in axon guidance by regulating the expression of specific proteins. In particular, studies have demonstrated that axons are guided by molecular cues, which eventually form synaptic connections with target neurons. The intricate balance of attraction and repulsion is crucial for neural circuit assembly, and Shh activation may play a part in this process. TSTT's ability to regulate axon guidance and synaptic remodeling through the Shh pathway is an exciting avenue for further research, offering the potential to enhance our understanding of neural circuitry.
Conclusion: Pioneering the Way Forward in PSCI Research
In conclusion, the study provides compelling evidence for the therapeutic potential of Total Saponins from Trillium Tschonoskii Maxim (TSTT) in mitigating post-stroke cognitive impairment (PSCI). TSTT not only suppresses apoptosis and enhances synaptic plasticity but also activates the Sonic Hedgehog (Shh) signaling pathway, which plays a crucial role in cognitive recovery. This research represents a significant step forward in understanding PSCI and offers promising possibilities for the development of Chinese herbal medicine as an effective treatment strategy for this debilitating condition. As the prevalence of stroke continues to rise, research like this holds the potential to improve the lives of countless individuals affected by PSCI and offers new hope in the quest for post-stroke cognitive recovery.
The study findings were published in the peer reviewed journal: Frontiers in Pharmacology.
https://www.frontiersin.org/articles/10.3389/fphar.2023.1255560/full
For the latest on
Herbs And Phytochemicals
, keep on logging to Thailand Medical News.
Read Also:
Trillium tschonoskii maxim extract attenuates abnormal Tau phosphorylation
https://journals.lww.com/nrronline/fulltext/2018/13050/trillium_tschonoskii_maxim_extract_attenuates.30.aspx
Trillium tschonoskii rhizomes' saponins induces oligodendrogenesis and axonal reorganization for ischemic stroke recovery in rats
https://www.sciencedirect.com/science/article/abs/pii/S0378874121005870
The rhizome of Trillium tschonoskii Maxim. extract induces apoptosis in human lung cancer cells
https://www.degruyter.com/document/doi/10.1515/znc-2011-9-1007/html
Protective Effect of Trillium tschonoskii Maxim Components Against Glutamate-Induced SH-SY5Y Cells Damage Through Regulating Apoptosis
https://journals.sagepub.com/doi/full/10.1177/15593258231169585
Steroidal saponins from the rhizomes of Trillium tschonoskii Maxim.
https://www.sciencedirect.com/science/article/abs/pii/S0305197812000828
Effects of Trillium tschonoskii Maxim on Learning and Memory and Anti-oxidase in Rats
https://www.semanticscholar.org/paper/Effects-of-Trillium-tschonoskii-Maxim-on-Learning-Ming-xian/ee93ec6c540c5dc7ae0d123d6db19d4cdf6b8e8a
Trillium tschonoskii maxim saponin mitigates D-galactose-induced brain aging of rats through rescuing dysfunctional autophagy mediated by Rheb-mTOR signal pathway
https://www.sciencedirect.com/science/article/abs/pii/S0753332217346875
Effect of Neurorepair for Motor Functional Recovery Enhanced by Total Saponins From Trillium tschonoskii Maxim. Treatment in a Rat Model of Focal Ischemia
https://www.frontiersin.org/articles/10.3389/fphar.2021.763181/full
Effect of Trillium tschonoskii Maxim on expression of miRNA-155-3p in rats with brain aging induced by D-gal
https://pesquisa.bvsalud.org/portal/resource/pt/wpr-857082
Paris saponin VII extracted from Trillium tschonoskii induces autophagy and apoptosis in NSCLC cells
https://www.sciencedirect.com/science/article/abs/pii/S0378874119324249
Polyphyllin VI, a saponin from Trillium tschonoskii Maxim. induces apoptotic and autophagic cell death via the ROS triggered mTOR signaling pathway in non-small cell lung cancer
https://www.sciencedirect.com/science/article/abs/pii/S1043661819311685
A new steroidal saponin, furotrilliumoside from Trillium tschonoskii inhibits lipopolysaccharide-induced inflammation in Raw264.7 cells by targeting PI3K/Akt, MARK and Nrf2/HO-1 pathways
https://www.sciencedirect.com/science/article/abs/pii/S0367326X1630449X