South Korean Study Reveals That While 'Rare', COVID-19 Vaccination-Related Myocarditis And The Sudden Cardiac Deaths It Causes Is Still A Concern!
A ground-breaking study from South Korea unveils alarming data about the rare but potentially fatal side effects of COVID-19 vaccines
Please help share this article as all the American search engines and also American social media platforms like facebook etc will shadowban us for publishing peer reviewed studies like this and the BBC's Trusted News Network will find ways to also pressure Google's Adsense etc to give us trouble.
https://www.forbes.com/sites/carlieporterfield/2023/01/13/rfk-jr-sues-bbc-and-other-media-outlets-over-covid-censorship/?sh=7a04cd531508
https://finance.yahoo.com/news/alternative-healthcare-activists-file-antitrust-162100012.html
COVID-19 News
: In a remarkable discovery that has sent shockwaves through the medical community, researchers from prestigious South Korean institutions have uncovered concerning evidence linking COVID-19 vaccinations to myocarditis, a condition causing inflammation of the heart. The study, conducted by Chonnam National University Medical School, Chonnam National University Hospital, Korea Disease Control and Prevention Agency, Yonsei University College of Medicine, and Sungkyunkwan University School of Medicine, reveals that while the incidence of vaccine-related myocarditis (VRM) is 'rare', it poses a serious threat, including sudden cardiac deaths (SCD).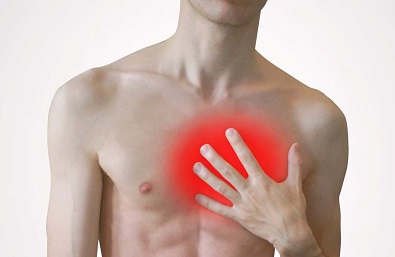 The researchers analyzed data from 44,276,704 individuals who had received at least one dose of a COVID-19 vaccine. Their findings shed light on the incidence and clinical outcomes of VRM cases, which were confirmed by the Expert Adjudication Committee of the Korea Disease Control and Prevention Agency. The results were nothing short of startling but note that most maintstream media are forbidden to cover such
COVID-19 News
coverages about the adverse effects of these mRNA shots.
Out of the massive cohort, 480 cases of COVID-19 VRM were identified, indicating an incidence rate of 1.08 cases per 100,000 persons. The study revealed that the occurrence of VRM was significantly higher in men than in women, with rates of 1.35 and 0.82 per 100,000 persons, respectively.
Furthermore, the incidence was notably higher in individuals who had received mRNA vaccines compared to other vaccine types (1.46 vs. 0.14 per 100,000 persons).
Perhaps most worrisome was the discovery that males between the ages of 12 and 17 had the highest incidence of vaccine-related myocarditis, with a staggering 5.29 cases per 100,000 persons.
Conversely, females over 70 years old had the lowest incidence, at a mere 0.16 cases per 100,000 persons.
The study also revealed the severity of VRM cases, with 19.8% classified as severe.
Among the severe cases, 85 required intensive care unit admission, 36 developed fulminant myocarditis (a severe and potentially fatal form), 21 underwent extracorporeal membrane oxygenation therapy, 21 tragically resulted in deaths, and one necessitated a heart transplantation.
Heartbreakingly, eight of the deaths were sudden cardiac deaths directly attributable to VRM, as confirmed by autopsy. Notably, all cases of SCD attributable to VRM were in individuals under the age of 45 who had received mRNA vaccines.
Although COVID-19 VRM is considered 'rare' and often follows a relatively favorable clinical course, the high percentage of severe cases and the occurrence of SCD raise significant concerns. The study's authors emphasize the urgent need for close monitoring and warning systems to mitigate the potentially fatal complications associated with COVID-19 vaccination.
VRM has previously been associated with mRNA vaccines, particularly in young males and after the second dose of vaccination in many countries. The South Korean study's findings support these previous observations. However, the demographic characteristics of COVID-19 VRM incidence in Korea differed from those of earlier studies, suggesting that there may be additional factors at play.
It is crucial to note that COVID-19 VRM remains a 'rare' adverse event, with an incidence rate of 1.08 cases per 100,000 vaccinated persons. Several studies from different countries have reported varying incidence rates, ranging from 1.4 to 5.0 per 100,000 vaccinated persons. These variations may be attributed to differences in the study population, vaccination strategies, and the reporting systems used in different countries. It highlights the importance of conducting comprehensive nationwide studies to obtain accurate and reliable data on the incidence and clinical outcomes of COVID-19 vaccination-related myocarditis.
As the global COVID-19 and Booster vaccination campaigns still continue, it is imperative for healthcare professionals, policymakers, and the general public to stay informed about the latest research and findings. This South Korean study serves as a reminder that while vaccination-related myocarditis is 'rare', it is still a concern that requires ongoing vigilance and further investigation.
The study findings were published in the peer reviewed European Heart Journal.
https://academic.oup.com/eurheartj/advance-article/doi/10.1093/eurheartj/ehad339/7188747
Thailand Medical News would like to add that in this study, acute myocarditis that develops within 42 days after COVID-19 vaccination was considered as COVID-19 VRM. Some countries only monitor it for between 14 to 298 days after the vaccine dose.
It would be interesting to monitor the incidence of COVID-19 VRM and also the incidences of sudden cardiac deaths after vaccine doses for up to 18 months as we at Thailand Medical News believe that the results would be interesting. The incidence of COVID-19 VRM and also the incidences of sudden cardiac deaths after subsequent doses and also getting infected or reinfected should also be monitored.
For the latest
COVID-19 News
, keep on logging to Thailand Medical News.