Glaucoma News: ROCK Inhibitors Such As Netarsudil And Ripasudil Emerging As New Players In Glaucoma Treatment Protocols
Glaucoma News
: Glaucoma, a chronic eye condition characterized by elevated intraocular pressure (IOP) leading to optic nerve damage and visual field loss, poses significant challenges for both patients and healthcare providers. While traditional treatment approaches involve a myriad of eye drops, oral medications, and surgeries, a new class of drugs, Rho kinase (ROCK) inhibitors, has emerged as a promising addition to glaucoma management. In this
Glaucoma News
report, we delve into a recent study review by researchers from Humanitas University-Italy, Royal Liverpool University Hospital, Liverpool-UK, University of Siena-Italy, University of Cagliari-Italy and Humanitas-Gradenigo Hospital-Italy on the the latest advancements in glaucoma treatment, focusing on the role of ROCK inhibitors, specifically ripasudil and netarsudil, in reshaping the landscape of ophthalmological care.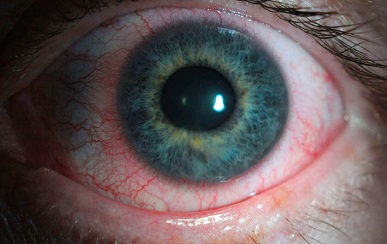 The Rho Kinase Pathway
To understand the significance of ROCK inhibitors in glaucoma treatment, it is crucial to comprehend the underlying biology. The Rho kinase (ROCK) pathway, consisting of two isoforms, ROCK1 and ROCK2, regulates essential cellular processes across various tissues in the human body. In ocular physiology, ROCK signaling plays a pivotal role in modulating aqueous humor outflow, corneal tissue regeneration, and optic nerve vessel vasodilation.
Notably, it has been associated with the pathological mechanisms of glaucoma and other retinal diseases. In particular, it contributes to the regulation of retinal blood flow and vasomotor tone, promoting vasoconstriction, a crucial factor in glaucoma development.
ROCK inhibitors have the potential to enhance ocular blood flow by relaxing vascular smooth muscle cells, thus dilating optic nerve head blood vessels.
Additionally, these inhibitors can influence the trabecular meshwork cell shapes, which improves the control of IOP. The cornea also benefits from ROCK inhibition, with metabolic changes in endothelial cells that support cellular function. These findings indicate that targeting the ROCK pathway holds promise in managing glaucoma and associated eye conditions.
Evidence for Clinical Efficacy of Ripasudil
Ripasudil, a commercially available ROCK inhibitor, has demonstrated clinical efficacy in glaucoma treatment. Phase 1 and Phase 2 trials have established its role in reducing IOP, particularly when used as monotherapy or in combination with other medications such as latanoprost or timolol. Studies have shown that ripasudil can significantly lower IOP in patients with open-angle glaucoma and ocular hypertension. In a prospective 52-week study involving patients with various types of glaucoma, ripasudil, whether used as monotherapy or in combination with other medications, consistently reduced IOP levels.
While ripasudil's effectiveness is undeniable, it is essential to consider potential side effects. Conjunctival hyperemia, blepharitis, allergic conjunctivitis, eye irritation, conjunctivitis, and eyelid pruritus were reported as adverse events, though they were generally mild and manageable. Post-marketing studies further supported its efficacy across multiple glaucoma subtypes, including exfoliation and uveitic glaucoma.&lt ;br />
Additionally, ripasudil has found applications beyond monotherapy. It has been explored as an adjunct to surgical glaucoma procedures like trabeculectomy, where it has shown potential in reducing the need for additional interventions. Moreover, in patients with normal tension glaucoma, a combination of ripasudil and prostaglandin analogs demonstrated a significant additional reduction in IOP compared to prostaglandin analog monotherapy.
Safety Profile of Ripasudil
The safety profile of ripasudil has been studied extensively. Adverse effects, notably conjunctival hyperemia and blepharitis, were common but typically mild and resolved without intervention. These side effects did not appear to affect visual acuity. Notably, some reports mentioned honeycomb/reticular epithelial edema, which usually resolved upon discontinuation of ripasudil. Furthermore, long-term follow-up studies demonstrated acceptable safety with the continued use of ripasudil.
Evidence for Clinical Efficacy of Netarsudil
Netarsudil, another available ROCK inhibitor, has proven effective in glaucoma management. Studies have shown that it lowers IOP by improving outflow facility and reducing episcleral venous pressure (EVP). A randomized, placebo-controlled study demonstrated significant changes in diurnal outflow facility, IOP, and EVP in eyes treated with netarsudil, highlighting its potential in enhancing the conventional outflow pathway.
Comparative trials between netarsudil and latanoprost in patients with primary open-angle glaucoma (POAG) or ocular hypertension indicated that netarsudil had similar efficacy in patients with baseline IOP of 26 mmHg or lower. Notably, the MERCURY trials revealed that the fixed-dose combination of netarsudil and latanoprost resulted in a more significant IOP reduction than either therapy individually, indicating its potential in combination therapy.
In standalone therapy, netarsudil has been compared to timolol, showing non-inferiority in patients with baseline IOP of less than 30 mmHg. Real-world studies have also found netarsudil to be effective and safe when used as a monotherapy.
The use of netarsudil in specific clinical sub-cohorts, such as secondary glaucoma and patients on maximal tolerated medical therapy, has been explored. Preliminary findings suggest its potential in further lowering IOP in such cases.
Safety Profile of Netarsudil
Safety evaluations of netarsudil have identified conjunctival hyperemia as the most common adverse effect. Corneal verticillata was reported in a percentage of patients, and it resembled corneal effects seen with certain systemic medications like amiodarone. Importantly, these adverse effects did not impact visual acuity, and they resolved upon discontinuation of netarsudil. Notably, blepharitis was less common with netarsudil than with ripasudil.
Future Directions
ROCK inhibitors show promise in glaucoma treatment, but their clinical adoption remains limited. Future developments may introduce more specific molecules designed to target particular aspects of the eye's physiology, potentially enhancing their efficacy while reducing side effects. Research is ongoing to explore the genetic modulation of ROCK signaling and the potential for novel gene therapies in glaucoma.
Initiating ROCK inhibitors in the early stages of glaucoma holds potential benefits, particularly for patients with steroid-induced ocular hypertension or uveitic glaucoma. A comprehensive understanding of the benefits of ROCK inhibitor therapy in early-stage glaucoma requires further investigation.
ROCK inhibitors may also play a crucial role in modulating wound healing responses following glaucoma filtration surgery. Early studies have indicated their potential in reducing scarring and improving surgical outcomes.
Conclusion
ROCK inhibitors, such as ripasudil and netarsudil, have emerged as innovative and promising additions to the field of ophthalmology, particularly in glaucoma management. Their efficacy as monotherapy and in combination with other treatments opens new avenues for patients with inadequately controlled IOP.
While both ripasudil and netarsudil have shown clinical promise, further research is needed to determine their respective advantages and suitability for different patient profiles. The potential of ROCK inhibitors in modulating wound healing responses following glaucoma surgery highlights their multifaceted role in ophthalmic care. In conclusion, ROCK inhibitors represent a significant step forward in the management of glaucoma, offering new opportunities for preserving vision and enhancing patients' quality of life.
The study review was published in the peer reviewed Journal of Clinical Medicine.
https://www.mdpi.com/2077-0383/12/21/6736
For the latest
Glaucoma News
, keep on logging to Thailand Medical News.