COVID-19 News: New Zealand Reports 11,739 COVID-19 Infections and 58 COVID-19 Deaths In The Last 7 Days
COVID-19 News

:
Health authorities in New Zealand reported 11,739 new COVID-19 Infections and 58 COVID-19 deaths for the last 7 days, a slight decrease from the previous week figures of 12,277 COVID-19 infections but an increase in terms of COVID-19 deaths as there were only 30 COVID-19 deaths reported in the previous week. The seven-day rolling average of daily COVID-19 cases was 1672.
https://www.health.govt.nz/covid-19-novel-coronavirus/covid-19-data-and-statistics/covid-19-current-cases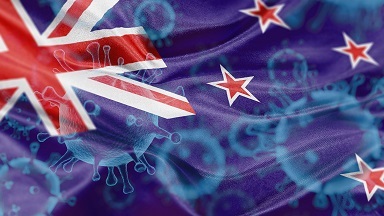 It should however be noted that COVID-19 testing rates are also down and even details of RATs being uploaded have decreased.
It was also reported in local
COVID-19 News
reports that as of Sunday midnight, there were only 247 COVID-19 cases that required hospitalization so far, of which 6 are in ICU.
Canterbury saw the highest number of reported COVID-19 cases over the past week: 1770​.
This was followed by 1274​ cases reported in Waitematā (north and west Auckland), and 1130 in Southern.
But take note…something interesting is brewing… the New Zealand Ministry of Health has recently switched its definition of 'deceased' from deaths within 28 days of testing positive for COVID-19 to deaths attributed to COVID-19.
Physicians are now reporting that deaths are occurring not so much upon initial infection but rather later and even in post-COVID stages and the same goes for deaths also occurring even in post asymptomatic infections!
According to the latest New Zealand official genomic reports and COVID-19 News reports, the most prevalent lineages are XBB and CH.1.1 in the last two reporting weeks. Among their subtypes, XBB.1.5 is the most widespread (30% of sequences), followed by FK.1.1 (a newly-designated CH.1.1 descendant, at 22%) and XBB.1.16 (13%), which are also becoming more common.
https://www.esr.cri.nz/assets/HEALTH-CONTENT/COVID-Genomics-Insights-Dashboard-CGID/CGID_37_Report.pdf
or
https://www.esr.cri.nz/our-expertise/covid-19-response/covid19-insights/
https://twitter.com/RhysTWhite/status/1654278948329787392
Again, it should be noted that New Zealand is doing very minimal genomic sequencings.
https://cov-spectrum.org/explore/New%20Zealand/AllSamples/Past6M/sequencing-coverage
There is no data as yet as to which variants could be driving disease severity, COVID-19 deaths or Post COVID deaths in New Zealand.
In terms of the new FK.1.1 aka B.1.1.529.2.75.3.4.1.1.1.1.17.1.1 sub-lineage, we do not have much data about it as of yet in terms of its transmissibility, immune evasiveness or about its pathogenesis or tropisms.
https://cov-spectrum.org/explore/World/AllSamples/Past6M/variants?nextcladePangoLineage=FK.1.1*
What authorities, experts and physicians should be paying attention to is the asymptomatic infections and transmissions as there is now more emerging evidence that as the new SARS-CoV-2 are more immune evasive, not only are they able to cause more asymptomatic infections but they are better adapted for viral persistence that can end up causing more health and medical issues in the mid and long-term including some that can end up with sudden fatal outcomes!
https://www.thailandmedical.news/news/there-is-no-such-thing-as-long-covid-sars-cov-2-exposure-causes-persistent-infections-along-with-continuous-presence-of-short-viral-rnas-svrnas
For the latest
COVID-19 News
, keep on logging to Thailand Medica News.