WARNING! More SARS-CoV-2 BA.2.86 Sequences Being Discovered In Hospitalized Patients! Likehood Of A Recombinant Event With BA.2.86 Very High!
BA.2.86 News
: In the last 7 days, more BA.2.86 sequences have been detected in Denmark, Sweden, England and Spain and also more waste water samples are also testing positive for the BA.2.86 variant across various locations in the United States and South Africa.
https://twitter.com/HNimanFC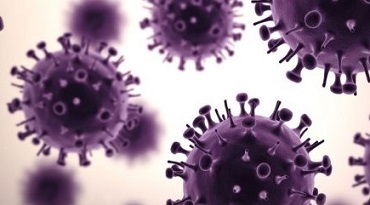 To date, there are about 129 BA.2.86 sequences on GISAID from about 15 countries while waste water samples testing positive for the BA.2.86 brings the total number of countries where the BA.2.86 has been detected so far to 16. These countries are Israel, Denmark, United Kingdom, United States, Canada, France, Sweden, Germany, Spain, Portugal, Switzerland, Netherlands, Japan, Thailand, South Africa and Australia.
It should be noted that with very low genomic surveillance and worse…..many countries not even doing any more genomic sequencing, it is very likely that the BA.2.86 variant is in more countries than that reported and the BA.2.86 variant could actually be more widespread that thought.
What is also concerning is that many of the newer BA.2.86 sequences from Sweden, Denmark and Spain were from hospitalized patients.
https://twitter.com/HNimanFC
In the United States, waste water monitoring has shown that the BA.2.86 is "popping up" in various states and across various locations in New York.
The BA.2.86 spawn ie BA.2.86.1 has also been found in New York and Maryland in hospitalized individuals.
It should be noted that the new COVID-19 vaccine boosters that contains the spike proteins of the XBB.1.5 variant are literally not effective against the BA.2.86 variant or its spawns ie.BA.2.86.1 despite fake claims from various sources and labs with vested interests or are paid by the vaccine manufacturers directly or indirectly!
https://www.thailandmedical.news/news/breaking-news-amidst-flawed-covid-19-variant-monitoring-and-fake-claims,-new-preprint-suggest-ba-2-86-is-more-transmissible-and-possibly-wide-spread
While a lot of present
BA.2.86 News
coverages in the West claim that this new variant is of no threat and that it only causes asymptomatic or mild infections or that infections with the BA.2.86 is easily resolved in a few days with the right medications, we do not know how much of this is really true and we have yet to totally understand its pathogenesis and to know the kind of health damage that it can do in the short and long term.
Scientists are however warning the BA.2.86 could further evolve or even engage in a recombinant event involving a more transmissible and fit SARS-CoV-2 viral strain or sub-lineage to generate a more potent offspring.
https://twitter.com/shay_fleishon/status/1702715065168781500
& lt;br /> No matter what, it is generally anticipated that a more virulent spawn or recombinant lineage of BA.2.86 will emerge and will likely play a key role along with many other more virulent and immune evasive SARS-CoV-2 variants and sub-lineages in this coming Winter's catastrophic surge.
The new SARS-CoV-2 FLip variants are also another group of variants that will play a role in this winter's surge.
https://www.thailandmedical.news/news/covid-19-news-researchers-warn-that-sars-cov-2-evolving-with-emergence-of-the-flip-lineages-that-are-superbly-immune-evasive
Also, it is also expected that the SARS-CoV-3 variant will likely emerge from a zoonotic event involving an animal species that has been infected with the SARS-CoV-2 virus sometime this winter as well!
For more
BA.2.86 News
updates, keep on logging to Thailand Medical News.