BREAKING NEWS: U.S. CDC issues Travel Advisory For Americans Planning to Travel To Philippines Due To Diphtheria Outbreak!
Outbreak News
: A deadly diphtheria outbreak has struck the Philippines, prompting a travel advisory from the U.S. Centers for Disease Control and Prevention (CDC).
https://wwwnc.cdc.gov/travel/notices/alert/diphtheria-philippines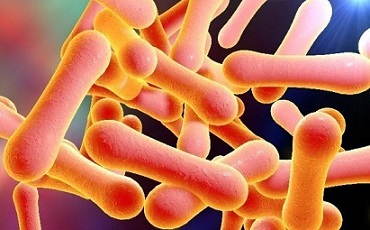 In the first three months of 2023, Philippine health officials reported 32 cases of diphtheria, marking a staggering 700% increase compared to the same period in 2022.
According to local
Outbreak News
coverages, regions most affected in Philippines include Metro Manila, Calabarzon, Central Luzon, Zamboanga Peninsula, Western Visayas, and the Bangsamoro Autonomous Region In Muslim Mindanao.
The outbreak has already claimed nine lives, resulting in a case fatality rate of 28%.
Diphtheria is a highly contagious and potentially fatal disease caused by the bacterium Corynebacterium diphtheriae that produce a toxin, which can cause severe symptoms and even death.
The bacteria spread through respiratory droplets like coughing or sneezing, and by touching open sores or ulcers of infected individuals. Early symptoms include sore throat, mild fever, and swollen glands in the neck, with the toxin causing respiratory difficulties, heart, nerve, and kidney problems if it enters the bloodstream.
The CDC emphasizes the importance of vaccination against diphtheria to protect against the disease. Travelers to affected areas should ensure they are up-to-date with their diphtheria vaccines and discuss the need for a booster dose with their healthcare professional.
Avoiding contact with symptomatic individuals and practicing good hygiene can further reduce the risk of infection.
Despite the availability of diphtheria vaccines, the disease has made a resurgence in countries with low vaccination rates. This highlights the urgent need for widespread vaccination campaigns to prevent outbreaks in both developing and developed countries.
Diphtheria can be fatal even with treatment; about 1 in 10 patients with respiratory diphtheria die, and without treatment, up to half of the patients can succumb to the disease. Unvaccinated or partially vaccinated individuals are at higher risk of severe illness when exposed to diphtheria. Starting treatment with diphtheria antitoxin and antibiotics as soon as possible is crucial for survival.
The U.S CDC recommends that everyone aged 2 months and older get vaccinated to protect against diphtheria. Prevention measures for travelers include being up-to-date with diphtheria vaccines, avoiding contact with symptomatic individuals, and seeking medical care immediately if feeling sick during or after travel.
Clinicians should ensure that travelers receive an age-appropriate dose of a diphtheria toxoid-containing vaccine if they are not fully vaccinated or have not received a booster dose within five years prior to departure.
Diphtheria is an ancient disease, first described by Hippocrates in the 5th century BC. The bacterium was identified in 1882 by Edwin Klebs, and since then, the development and implementation of vaccines h ave significantly reduced its prevalence. However, the recent outbreak in the Philippines serves as a stark reminder of the deadly potential of this disease, and the importance of vaccination and public health measures to prevent its resurgence.
More About Diphtheria
Most Diphtheria infections are asymptomatic or have a mild clinical course, but in some outbreaks the lethality rate approaches 10%. Signs and symptoms may vary from mild to severe and usually start two to five days after exposure. The symptoms of diphtheria usually begin two to seven days after infection. They include fever of 38 °C (100.4 °F) or above; chills; fatigue; bluish skin coloration (cyanosis); sore throat; hoarseness; cough; headache; difficulty swallowing; painful swallowing; difficulty breathing; rapid breathing; foul-smelling and bloodstained nasal discharge; and lymphadenopathy. Within two to three days, diphtheria may destroy healthy tissues in the respiratory system. The dead tissue forms a thick, gray coating that can build up in the throat or nose. This thick gray coating is called a "pseudomembrane". It can cover tissues in the nose, tonsils, voice box, and throat, making it very hard to breathe and swallow. Symptoms can also include cardiac arrhythmias, myocarditis, and cranial and peripheral nerve palsies. The neck may also swell in part due to the enlargement of the facial lymph nodes.
Diphtheria can also involve the skin, eyes or genitals, and can cause complications including myocarditis (which in itself can result in an abnormal heart rate), inflammation of nerves (which can result in paralysis), kidney problems, and bleeding problems due to low levels of platelets.
Often, Diphtheria is usually spread between people by direct contact, through the air, or through contact with contaminated objects. Airborne transmissions are also common.
Asymptomatic transmission and chronic infection is also possible. Different strains of C. diphtheriae are the main cause in the difference of lethality, the lethality and symptoms themselves being caused by the exotoxin produced by the bacteria.
Diagnosis can often be made based on the appearance of the throat with confirmation by microbiological culture. Previous infection may not protect against infection.
Diphtheria can be prevented in those exposed as well as treated with antibiotics such as erythromycin or benzylpenicillin.
For the latest
Outbreak News
, keep on logging to Thailand Medical News.