AI In Medicine: AI Revolutionizes Ulcerative Colitis Prognosis by Anticipating Flare-Ups and Complications
AI In Medicine
: In ulcerative colitis (UC), microscopic inflammation plays a crucial role in prognosis, but its evaluation is often complicated by significant interobserver variability. Hence a team of researchers explored using AI to solve this issue.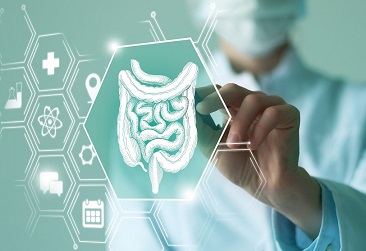 The research and development team led by scientists from the University of Birmingham-UK and University College Cork-Ireland objective was to create and validate an AI-driven Computer-Aided Diagnosis System for assessing
ulcerative colitis
(UC) biopsies and predicting patient outcomes.
A total of 535 digitized biopsies from 273 patients were assessed using the PICaSSO Histologic Remission Index (PHRI), Robarts' (RHI), and Nancy Histological Index (NHI).
The scientists trained a convolutional neural network (CNN) classifier to differentiate between remission and activity using a subset of 118 biopsies. The classifier was then calibrated on 42 biopsies and tested on 375. Furthermore, the model was evaluated for its ability to predict corresponding endoscopic assessments and 12-month flare occurrences.
The AI system's output was compared to human evaluations, with diagnostic performance measured through sensitivity and specificity. Prognostic predictions were determined using Kaplan-Meier estimates and hazard ratios for flare-ups in active and remission groups. The model was externally validated on 154 biopsies (58 patients) with similar characteristics but a higher proportion of histologically active patients.
The study findings showed that the AI system effectively differentiated between histological activity and remission, achieving sensitivity and specificity rates of 89% and 85% (PHRI), 94% and 76% (RHI), and 89% and 79% (NHI), respectively. The model accurately predicted corresponding endoscopic remission or activity with 79% and 82% accuracy for UCEIS and PICaSSO, respectively. The hazard ratio for disease flare-ups between histological activity and remission groups, as determined by pathologist-evaluated PHRI, was 3.56, while the AI-evaluated PHRI yielded a ratio of 4.64. Both histology and outcome predictions were corroborated in the external validation cohort.
The team successfully developed and validated an AI model capable of distinguishing histological remission and activity in UC biopsies while also predicting disease flare-ups. This tool has the potential to streamline, standardize, and improve histological evaluations in clinical practice and research studies.
The study findings were published in the peer reviewed journal: Gastroenterology.
https://www.gastrojournal.org/article/S0016-5085(23)00216-0/fulltext
With this new AI platform, ulcerative colitis management is set for a transformation as this artificial intelligence model is capable of predicting flare-ups and complications by analyzing biopsies.
The study findings demonstrate how an AI-powered diagnostic tool, developed with support from the UK National Institute for Health and Care Research and Birmingham Biomedical Research Centre, can effectively interpret digitized biopsies obtained during c olonoscopies.
This cutting-edge Computer-Aided Diagnostic model accurately forecasts flare-up risks for ulcerative colitis, a condition characterized by unpredictable relapses and remissions.
Remarkably, the AI model matched human predictions when identifying patients at risk of a flare-up.
The diagnostic system was trained using existing digitized biopsies and displayed an impressive 89% accuracy in detecting ulcerative colitis activity. Moreover, it recognized inflammation and healing indicators with an 80% accuracy, on par with human pathologists.
Professor Marietta Iacucci, co-lead author of the study and affiliated with the Institute of Immunology and Immunotherapy at the University of Birmingham and University College Cork in Ireland, told
AI In Medicine
reporters from TMN, "These trials showcase the incredible potential of AI in healthcare. A model that can standardize real-time histological assessment of ulcerative colitis activity offers invaluable analytical support, allowing clinicians to prioritize patients at the highest risk of relapse and disease progression."
Professor Iacucci further added, "Ulcerative colitis is notoriously difficult to predict, and the advent of machine learning-driven systems could revolutionize diagnostics, making them faster and more accurate. As these models continue to evolve, their predictive capabilities are expected to advance even further. Our study highlights the immense benefits such technology could offer to both healthcare professionals and, most importantly, patients."
For the latest on AI In Medicine, keep on logging to Thailand Medical News.