COVID-19 News: IgG4 Antibodies Produced by mRNA Shots Generate Immune Tolerance To SARS-CoV-2's Spike Protein By Immune System Suppression
COVID-19 News
: A new international study has found that IgG4 antibodies produced by mRNA shots generate immune tolerance to SARS-CoV-2's spike protein by immune system suppression.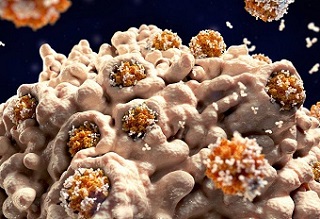 Spike-specific IgG4 antibodies after repeated SARS-CoV-2 mRNA vaccination.
Image Credit: Juan Gaertner/Shutterstock
As a result of the health crisis caused by SARS-CoV-2, the creation of a new vaccine platform based on mRNA was implemented. Globally, around 13.32 billion COVID-19 vaccine doses of diverse platforms have been given, and up to this date, 69.7% of the total population received at least one injection of a COVID-19 vaccine.
Though these vaccines prevent hospitalization and severe forms of the disease, increasing evidence has shown they do not produce sterilizing immunity, allowing individuals to suffer frequent re-infections.
Alarmingly however, recent research has also raised concerns that mRNA vaccines could induce immune tolerance, which, added to that caused by the virus itself, could complicate the clinical course of a COVID-19 infection.
In addition, recent investigations have found high IgG4 levels in individuals who were administered two or more injections of mRNA vaccines. It has been suggested that an increase in IgG4 levels could have a protecting role by preventing immune over-activation, similar to that occurring during successful allergen-specific immunotherapy by inhibiting IgE-induced effects.
Cumulatively, evidence suggests that the reported increase in the IgG4 levels detected after repeated vaccination with the mRNA vaccines is not a protective mechanism; rather, it may be a part of the immune tolerance mechanism to the spike protein that could promote unopposed SARS-CoV2 infection and replication by suppressing natural antiviral responses.
IgG4- induced suppression of the immune system due to repeated vaccination can also cause autoimmune diseases, promotes cancer growth, and autoimmune myocarditis in susceptible individuals
The study team comprised of scientists from the following entities:
-University of South Florida-USA
-King Abdulaziz University-Saudi Arabia
-City for Scientific Research and Technology Applications-Egypt
-Cross Cancer Institute, Alberta Health Services-Canada
-University of Guadalajara-Mexico
The increase in IgG4 levels observed after mRNA vaccine administration may be attributed to the unique characteristics of the mRNA vaccine platform, such as the high mRNA concentration and the induction of strong and sustained immune responses. This is supported by the fact that anti-S1 IgG4 responses were not observed in individuals who received the adenovirus-based vaccine.
The optimal dose of vaccine antigen is a crucial factor in the development of a robust and effective immune response. While high antigen doses can cause immune exhaustion and tolerance, low antigen doses may result in a suboptimal immune response. Studies have shown that lower vaccine antigen doses can result in more positive T cell responses and better preventive efficiency. Thus, finding the ideal antigen dose for immunoth erapy is crucial to establish a strong and effective immune response.
The study team concluded that the mRNA shots, particularly the mRNA-1273 vaccine, have been found to induce prolonged IgG4 responses in uninfected individuals, which is not observed with other vaccine platforms. The increase in IgG4 levels may be attributed to the unique characteristics of the mRNA vaccine platform, such as high mRNA concentration and sustained immune responses. The optimal vaccine antigen dose is a crucial factor in developing a robust and effective immune response. Lower vaccine antigen doses may result in more positive T cell responses and better preventive efficiency.
The study findings were published on a preprint server and are currently being peer reviewed.
https://www.preprints.org/manuscript/202303.0441/v1
Numerous recent studies and
COVID-19 News
coverages have raised concerns about mRNA-based COVID-19 vaccines potentially inducing tolerance against the spike protein. After multiple Pfizer vaccine doses, research has shown an increase in non-neutralizing IgG4 antibodies, which can be both protective and pathogenic. While this increase in IgG4 levels might prevent immune over-reactivity in some cases, it may also lead to unintended negative consequences, such as inhibiting the immune system's ability to detect and attack the virus.
The immune tolerance mechanism induced by mRNA vaccines could have at least six negative unintended consequences:
-Increased vulnerability to re-infection with new Omicron subvariants, potentially causing severe harm or death in individuals with comorbidities or compromised immune systems.
-Temporarily impaired interferon signaling and immune suppression, leaving the individual vulnerable to other pathogens, re-activating latent infections, or allowing uncontrolled growth of cancer cells.
-Enabling SARS-CoV-2 persistence in the host, potentially leading to chronic infections similar to those caused by hepatitis B, HIV, and hepatitis C viruses.
-A combination of immune suppression from both SARS-CoV-2 infection and vaccination may explain autoimmune conditions, cancers, re-infections, and deaths associated with COVID-19 vaccinations.
-Repeated vaccination could lead to autoimmunity, as excessive antigen exposure overwhelms the immune system's capacity, causing autoimmune tissue damage resembling systemic lupus erythematosus (SLE).
-Increased IgG4 levels induced by repeated vaccination can lead to autoimmune myocarditis, potentially resulting in sudden cardiac deaths.
These negative outcomes may not affect everyone who receives mRNA vaccines, but individuals with genetic susceptibility, immune deficiencies, or co-morbidities may be more likely to experience them. Given the less pathogenic nature of Omicron subvariants and the lack of protection against re-infection offered by mRNA vaccines, clinicians should be cautious when administering boosters due to potential detrimental effects on the immune system
For the latest
COVID-19 News
, keep on logging to Thailand Medical News.