Mysterious Mpox Outbreak in China Raises Concerns! Gay Tourism Involving A South-East Asian Country Famous For Gay Prostitutes Blamed!
Medical News
: China is facing a new public health challenge, as cases of mpox, formerly known as monkeypox, are rapidly increasing. While not as contagious as COVID-19, the disease is causing concern due to its spread among specific vulnerable populations and the Chinese government's response, which has been criticized for its lack of transparency and action.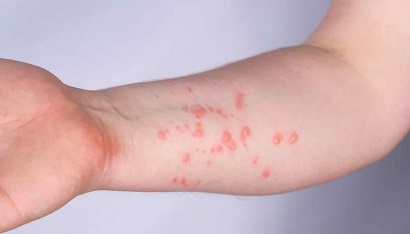 The World Health Organization has reported that China is currently experiencing the highest surge in
mpox
cases globally. Although the true scale of the outbreak is difficult to ascertain due to irregular case reporting from Beijing, over 315 confirmed cases have been reported in China in just the past three months. With more than 88,000 cases worldwide and over 150 fatalities, containing the outbreak is becoming a pressing matter.
Unlike some other countries that have taken proactive measures, China's response to mpox has been slow. Dr Yanzhong Huang, a senior fellow for global health at the Council on Foreign Relations, warns that the lack of urgency could encourage further spread among at-risk populations.
Adding to the complexity is the fact that mpox appears to be predominantly affecting communities of men who have sex with men (MSM). Inaccurate perceptions that the disease is exclusively an STD transmitted by gay men have stigmatized the LGBTQ community in China, making them reluctant to seek medical help and complicating the efforts to control the outbreak.
Reports are emerging that many of the men who contracted the disease had travelled to a certain South-East Asian country that is regarded as the brothel of the world where aside from female prostitutes, the country is also famous for its gay clubs and gay prostitutes and is becoming the hub for gay porn production in Asia via platforms like Only Fans etc. The country that practices a distorted form of Buddhism is reported to also having a high caseload of mpox infections among its local gay population aside from a rise of
HIV
infections but the local authorities have a reputation of lying and covering up any outbreaks or health crisis!
Meanwhile, the Chinese government's response has been criticized for its lack of clarity and transparency regarding case data. Similar to its handling of COVID-19, China has not been forthcoming with weekly reports of new mpox cases, making it difficult to gauge the true extent of the disease's impact.
The lack of available vaccines has also hindered containment efforts. While other countries have been using vaccines originally designed for smallpox to prevent mpox, China has not approved any of these vaccines for use within its borders. The country is reportedly developing its own mpox vaccine, but it is unclear when it will be available for commercial use.
The situation is raising concerns among the local LGBTQ community, who fear becoming targets of discrimination and further marginalization. Chinese social media users have been posting photos of individuals with skin lesions, associating them with mpox and using derogatory language against gay men. Local LGBTQ organizers have taken it upon themselves to educate and mobilize their communit ies to combat the outbreak.
The Chinese government recently issued a monkeypox prevention and control plan, emphasizing the need for monitoring and education and dissemination of proper
Medical News
coverages. However, experts anticipate that cases will continue to rise in coming months and cover more areas in China.
To effectively combat the outbreak, experts stress the importance of destigmatizing the disease and prioritizing support for vulnerable communities. Proactive measures, including vaccination campaigns, contact tracing, and quarantine, are vital to prevent further spread.
As China grapples with the mpox outbreak, the government must adopt a more transparent and proactive approach to safeguard public health. Collaborating with affected communities and international health organizations can help contain the spread and protect those most at risk. Only through collective efforts and accurate information can China hope to overcome this latest public health crisis.
The Chinese government should also discourage or prevent its citizens from travelling to certain countries where its citizens might be at risk of contracting certain diseases that are highly prevalent in these countries.
For the latest about the Mpox crisis in China, keep on logging to Thailand
Medical News
.