U.S. Medical News: Unprecedented Blastomycosis Outbreak Strikes Michigan!
U.S. Medical News
: An extraordinary outbreak of blastomycosis, a rare but potentially fatal fungal infection, has affected nearly 100 workers at the Escanaba Billerud Paper Mill in Michigan and seems to be now affecting other individuals not linked to the outbreak area!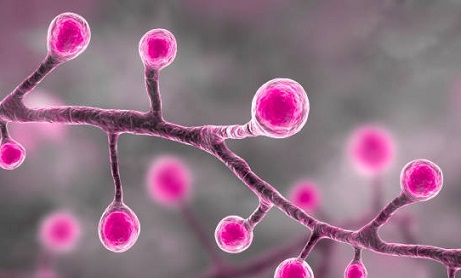 Pic Credit: Dr_Microbe /Getty Images/iStockphoto
The outbreak is believed to be the largest recorded in US history, surpassing a 2010 Wisconsin cluster that infected 55 people. Health officials with Public Health Delta & Menominee Counties (PHDM) have been working tirelessly to identify and manage the cases. So far, they have confirmed 19 cases and classified 74 more as probable. However, worryingly a few other probable new cases have been identified among individuals not linked to the paper mill.
Blastomycosis is caused by the fungus Blastomyces dermatitidis, which primarily affects the lungs. Symptoms can range from mild to severe and may develop 2-15 weeks after exposure. While approximately 50% of those infected will not experience symptoms, the illness can progress into a severe, multi-organ infection if left untreated with very high risk of fatal outcomes. The infection spreads through inhalation of fungal spores and cannot be transmitted between humans or animals.
The Escanaba Billerud Paper Mill outbreak began in late February 2023 when PHDM was alerted to several atypical pneumonia infections among mill workers. Health officials have yet to determine the source of the fungus causing the outbreak, but Blastomyces is commonly found in moist soil and decomposing matter in the Upper Peninsula's environment.
Symptoms of blastomycosis include coughing (potentially with blood), fever, chest pain, difficulty breathing, night sweats, fatigue, weight loss, muscle aches, and joint pain. Anyone experiencing these symptoms should seek medical attention immediately.
Although there is no vaccine for blastomycosis, antifungal medications can effectively treat the disease if started promptly after diagnosis.
The scale of this outbreak is unprecedented, with fungal infections becoming more frequent, partly due to climate change.
According to past
U.S. Medical News
coverages, blastomyces typically causes around 6,700 cases and 60 deaths per year in the US, with outbreaks usually involving fewer than ten cases. However, this Michigan outbreak could become the largest on record if most of the probable cases are confirmed.
Most of the affected individuals are all believed to be employees of the paper mill, with some patients hospitalized for weeks. Gerald Kell, who leads the United Steelworkers Local 21 union representing plant employees, expressed concern over the outbreak's origin, noting that majority of the cases have been found throughout the mill's 2,200-acre facility except for a few new probable cases.
Escanaba Mill's Operations Vice President, Brian Peterson, has emphasized the company's commitment to employee health and safety.
While the infection source remains unidentified, the mill has implemented various proactive measures, including deep cleaning of ventilation systems and providing N95 masks for workers, following health and government officials' recommendations.
In response to the growing number of affected employees, a fundraiser was held to cover healthcare costs, raising over $30,000.
With its unprecedented scale, this outbreak has raised concerns among health experts who fear that fungal infections may pose significant threats to human health due to increasing global temperatures. As the investigation continues, officials are working diligently to protect those affected and prevent further spread of this rare and potentially deadly fungal infection.
For the latest
U.S. Medical News
, keep on logging to Thailand Medical News.