Cannabis News: Stanford Study Shows That Frequent Cannabis Usage Increases Risk Of Coronary Artery Disease (CAD) By 34 Percent!
Cannabis News
: A new study by researchers from Stanford University, California-USA has found a potential link between frequent cannabis use and an increased risk of coronary artery disease (CAD), the most common form of heart disease.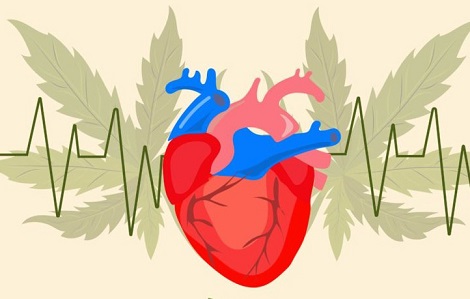 The study, which was presented at the American College of Cardiology's Annual Scientific Session Together with the World Congress of Cardiology, is one of the largest and most comprehensive to date to examine the potential long-term cardiovascular implications of using marijuana.
https://www.abstractsonline.com/pp8/#!/10674/presentation/19684
Coronary Artery Disease or CAD occurs when the arteries that supply blood to the heart become narrowed due to a buildup of cholesterol. This can cause chest pain, shortness of breath, fatigue, and can lead to a heart attack.
Alarmingly, the study found that individuals who used marijuana daily were about one-third more likely to develop CAD compared with people who have never used the drug.
The study team also found a dose-response relationship, meaning that more frequent marijuana use was associated with a higher risk of CAD.
Past studies and
Cannabis News
coverages on the relationship between marijuana and heart disease have had mixed findings, with some suggesting that smoking marijuana can raise the risk of heart attack, stroke and other cardiac events, especially in younger people.
However, this study adds to the evidence that suggests a link between marijuana use and cardiovascular disease.
The study used data from the All of Us Research Program of the National Institutes of Health, which includes detailed information about the health and habits of 175,000 people.
The study team first analyzed the relationship between marijuana use frequency and rates of CAD. They then used Mendelian randomization, a genetics-based approach, to identify a causal relationship between cannabis use disorder and CAD risk.
Cannabis use disorder or CDU is a recognized psychiatric disorder involving frequent marijuana use and dependency. After adjusting for age, sex and major cardiovascular risk factors, the results indicated that daily marijuana users were 34% more likely to have CAD than those who have never used marijuana.
The study however found that once a month marijuana use was not associated with a significant increase in the risk of CAD.
The Mendelian randomization analysis suggested that the causal relationship was independent of the potential confounding effects of tobacco and alcohol use. This means that marijuana use, in itself, may increase the risk of CAD.
Based on these findings, researchers emphasized the importance of people being aware that marijuana use is not without risk, and that they should inform their doctor if they use marijuana so that clinicians can take appropriate steps to monitor their heart health.
As marijuana becomes legal in an increasing number of U.S. states and also is being haphazardly legalized in countries like Thailand, it is important for people to be informed about the potential risks of using the drug, especially if they use it frequently.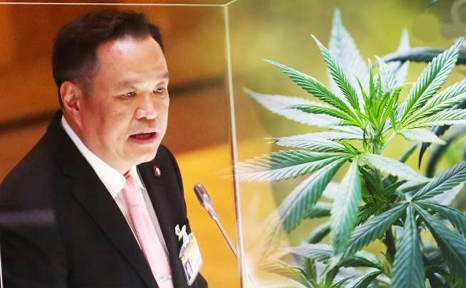 Thailand's Minister For Public Health Who does not have any medical training
had pushed for the legalization of cannabis which seems to be backfiring now!
While more research is needed to fully understand the relationship between marijuana use and cardiovascular disease, this study provides important evidence to suggest that there is a link between the two.
Already previous studies have suggested that the use of cannabis, particularly tetrahydrocannabinol (THC), may have negative effects on the cardiovascular system, including the development of coronary artery disease (CAD). THC is the main psychoactive compound found in marijuana that produces the "high" that users experience. This molecule is known to interact with receptors found in the central nervous system, heart, and blood vessels.
This latest research has provided further insights into the molecular pathways involved in marijuana use and heart disease.
The study found that THC interacts with receptors on the blood vessels, leading to the promotion of inflammation and the buildup of plaque, which can ultimately lead to CAD
.
The researchers note that the study did not differentiate between various forms of cannabis use, such as smoking or consuming edibles, which may have different health implications.
Despite the fact that cannabis remains illegal under federal law, more than half of U.S. states have legalized or decriminalized recreational use of marijuana, and three-quarters allow it to be used for medical purposes. According to a study conducted in 2019, around 18% of U.S. adults used marijuana in that year.
Overall, the study highlights the need for further research into the cardiovascular effects of cannabis use. The study findings also suggest that cannabis users should be informed of the potential cardiovascular risks and encouraged to discuss their cannabis use with healthcare professionals.
For the latest
Cannabis News
, keep on logging to Thailand Medical News