LATEST NEWS! American Physicians Advocate For Enhanced Health Screenings and Comprehensive Care For Post-COVID Children And Teens
Alarming Increases Of Long COVID Manifestations In American Children And Adolescents Due To Omicron!
Long COVID
: As the COVID-19 pandemic continues to affect populations worldwide, a growing concern has emerged regarding the long-term effects of the virus on children and teenagers. American physicians from renowned institutions such as Johns Hopkins School of Medicine, Children's National Health System-USA, Boston Children's Hospital, and Kennedy Krieger Institute have joined forces to call for more effective health screenings and improved clinical care for post-COVID children and teens. These medical experts emphasize the need for early identification of post-acute sequelae of SARS-CoV-2 (PASC) and the implementation of multifaceted treatment approaches to address the complex multisystemic disease that affects these young patients.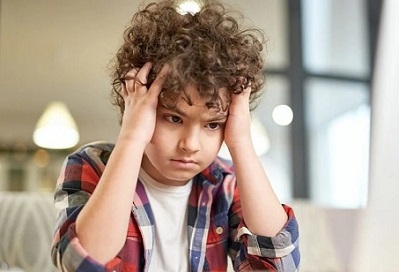 The Burden of Post-COVID Conditions in Children and Teens
Since the onset of the pandemic, over 14.6 million pediatric COVID-19 cases have been reported in the United States, accounting for approximately 18.4% of all total cases. The emergence of new variants, such as the Omicron variant, has led to a significant increase in SARS-CoV-2 infections among children and teenagers. While most cases are mild or asymptomatic, some young individuals experience severe and debilitating manifestations, including multisystem inflammatory syndrome in children (MIS-C) and post-acute sequelae of SARS-CoV-2 (PASC), commonly known as "
Long COVID
." These conditions require special attention due to their impact on the affected children's quality of life.
Understanding Post-Acute Sequelae of SARS-CoV-2 in Children
PASC refers to the presence of symptoms that interfere with daily activities in individuals with a history of confirmed or probable SARS-CoV-2 infection. The symptoms may persist for weeks or months and cannot be explained by an alternative diagnosis. While the prevalence of PASC or
Long COVID
in children is still being studied, estimates suggest rates between 4% and 66%. However, under-recognition and delayed diagnosis are concerns due to the mild acute illness experienced by most children and their limited ability to describe nonspecific and indolent symptoms. The wide range of symptoms associated with PASC affects various organ systems, including the cardiorespiratory, dermatologic, gastrointestinal, musculoskeletal, neurologic, and psychiatric systems.
Multisystem Inflammatory Syndrome in Children (MIS-C)
MIS-C is a rare but severe post-acute complication of SARS-CoV-2 infection that primarily affects children and adolescents. It is characterized by clinically severe illness, fever, systemic inflammation, and multisystemic organ involvement. Symptoms commonly observed in MIS-C include rashes, persistent fever, gastrointestinal issues, neurologic manifestations, respiratory symptoms, hematologic abnormalities, and mucocutaneous lesions. While MIS-C shares similarities with Kawasaki disease, early identification and aggressive treatment are critical to prevent long-term cardiovascular sequelae. Fortunately, the outcomes for childr en affected by MIS-C are generally good, with most patients recovering after treatment.
Understanding the Mechanisms of Post-Acute Sequelae of SARS-CoV-2
The pathophysiology of PASC is still being investigated, and it may involve various mechanisms. Tissue damage from acute infection, immune dysregulation, inflammation, autoimmunity, micro-clots and endothelial damage, metabolic alterations, gastrointestinal microbiome changes, and autonomic nervous system dysfunction are among the proposed mechanisms. However, further research is needed to fully understand the underlying mechanisms and develop targeted treatments for PASC.
Comprehensive Care for Post-COVID Children and Teens
The management of PASC requires a comprehensive and individualized approach. Lifestyle interventions, such as establishing healthy routines, optimizing sleep hygiene, maintaining proper nutrition and hydration, and promoting overall well-being, are crucial for symptom management and improving the quality of life of affected children. Physical rehabilitation, including tailored exercise plans, energy conservation strategies, and physical therapy, can help address fatigue, exercise intolerance, and musculoskeletal symptoms. Mental health support is also essential, as many children and teens with
Long COVID
experience mood disorders such as anxiety and depression. Screening for and addressing these mental health symptoms can significantly contribute to their overall well-being and functioning.
The Role of Multidisciplinary Care
Given the complexity of PASC and its impact on multiple organ systems and quality of life, a multidisciplinary care approach is highly recommended. Such an approach involves a team of healthcare professionals from various specialties collaborating to provide comprehensive evaluation and management for PASC patients. However, access to multidisciplinary care clinics for PASC is limited, emphasizing the need for expanded availability and guidance on multifaceted treatment approaches that can be employed by individual providers.
Conclusion
The long-term effects of COVID-19 on children and teens are a growing concern for healthcare professionals. The call for enhanced health screenings, improved clinical care, and comprehensive treatment approaches for post-COVID children and teens has been made by prominent American physicians from leading medical institutions. By recognizing and addressing post-acute sequelae of SARS-CoV-2 in children and teenagers, healthcare providers can help mitigate the burden of these conditions, enhance the quality of life of young patients, and ensure their optimal physical, mental, and social well-being.
The call for special attention on
Long COVID
in children and adolescents were published in the peer reviewed journal: Physical Medicine and Rehabilitation Clinics of North America (Science Direct).
https://www.sciencedirect.com/science/article/pii/S1047965123000207
For the latest on
Long COVID
, keep on logging to Thailand Medical News.