BREAKING MEDICAL NEWS! World Health Organization Holds First High-Level Summit on Traditional Medicine
Medical News
: The World Health Organization (WHO) is embarking on an unprecedented journey towards a more holistic and inclusive approach to healthcare. On August 17th and 18th, 2023, the Traditional Medicine Global Summit will convene in the vibrant city of Gandhinagar, Gujarat, India. Co-hosted by the Government of India, this groundbreaking event will delve into the realm of traditional, complementary, and integrative medicine, aiming to tackle critical health challenges while propelling global health and sustainable development forward.
https://www.who.int/news/item/10-08-2023-who-convenes-first-high-level-global-summit-on-traditional-medicine-to-explore-evidence-base--opportunities-to-accelerate-health-for-all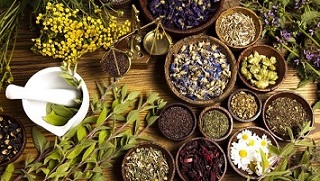 The list of distinguished participants reads like a who's who of health and leadership, including WHO's Director-General and Regional Directors, G20 health ministers, and esteemed invitees from countries spanning WHO's six regions. Notably, scientists, traditional medicine practitioners, healthcare workers, and representatives of civil society organizations will also play pivotal roles in shaping the summit's discourse. Thailand
Medical News
is also attending the summit.
At the heart of this monumental event lies a shared commitment to achieving health for all. With this noble aspiration as its guiding principle, the summit is poised to amplify the role of traditional medicine, transforming it from a cultural curiosity to a potent catalyst for universal health coverage and global health targets. This is particularly vital in light of the setbacks triggered by the COVID-19 pandemic, which exposed existing gaps in healthcare accessibility and delivery.
Dr Tedros Adhanom Ghebreyesus, WHO's Director-General, eloquently captured the essence of this endeavor as he told various
Medical News
media, "Bringing traditional medicine into the mainstream of healthcare- appropriately, effectively, and above all, safely based on the latest scientific evidence - can help bridge access gaps for millions of people around the world. It would be an important step toward people-centered and holistic approaches to health and well-being."
The integration of evidence-based traditional and complementary medicine services into primary healthcare systems has been a rallying cry for years. In 2019, the United Nations' high-level meeting on universal health coverage echoed this sentiment, underlining the need to incorporate such practices into health systems. Today, traditional and complementary medicine is not merely a relic of the past; it is a living testament to the intertwined nature of culture, health, and well-being across diverse communities worldwide. In certain regions, it serves as a cornerstone of the economy and a lifeline for those with no other healthcare options.
The scientific community recognizes the remarkable potential of traditional medicine, both as a reservoir of historical insights and as a frontier of modern discovery. Methods like ethnopharmacology and reverse pharmacology offer tantalizing prospects for identifying novel, safe, and effective treatments. Furthermore, the marriage of cutting-edge technologies, such as genomics and artificial intelligence, with traditional medicine may birth entirely new vistas of medical understanding.
However, amidst this renaissance of traditional medicine, critical concerns surrounding safety, efficacy, and quality control remain ever-present. The assumption that "natural" equates to "safe" has been debunked, and the longevity of traditional practices doesn't guarantee effectiveness. Rigorous scientific rigor is indispensable to validate traditional medicine's potential and incorporate it into WHO guidelines.
In this spirit, the Traditional Medicine Global Summit will dive deep into the realm of research, evaluation, and standardization. The gathering will scrutinize methodologies that can lay the foundation for a global research agenda while leveraging a quarter-century of traditional medicine research findings.
Presentations will showcase systematic reviews, clinical effectiveness evidence maps, and an artificial intelligence-powered global research map on traditional medicine.
The confluence of these efforts will undoubtedly pave the way for more nuanced policy mechanisms and regulatory frameworks tailored to each nation's unique context and requirements. The imminent release of the WHO's third global survey on traditional medicine will provide essential insights into financing, quality assurance, indigenous knowledge, patient safety, and more, guiding the evolution of WHO's traditional medicine strategy for 2025-2034.
Crucially, the summit's impact extends beyond the realms of science and policy, encapsulating broader societal and ecological dimensions. The profound intertwining of biodiversity and indigenous knowledge with traditional medicine will take center stage. This nexus is particularly evident in Indigenous territories, which host a staggering 80% of the world's remaining biodiversity. The conservation of biodiversity is intrinsically tied to the sustainable use of traditional medicines, underscoring the need for a balanced approach to global health and ecosystem well-being.
As a prelude to the summit, a global workshop was held in Brazil, dedicated to understanding the intricate connections between biodiversity, indigenous knowledge, and human health. The summit will amplify these discussions, unraveling the complexities of sustainable biodiversity management in the face of climate change. Legal and regulatory frameworks, intellectual property considerations, and intercultural dialogues will all take center stage, enshrining the principles of access, equity, and innovation.
This landmark summit is the brainchild of the WHO Global Traditional Medicine Centre, in conjunction with the Government of India, holding the G20 presidency under the theme "One Earth, One Family, One Future." It represents the inaugural installment in a series of biennial global summits on traditional medicine, each hosted in diverse WHO regions.
The timing for such a transformative event is ripe. Traditional, indigenous, and ancestral knowledge have been cornerstones of health practices for centuries, ingrained within communities and households. The resurgence of interest in such practices is a testament to the demand for patient-centric, personalized healthcare experiences. As populations increasingly seek agency and ownership over their health and well-being, traditional medicine emerges as a potent force for fostering culturally sensitive, accessible, and affordable care.
The WHO's rich legacy in traditional medicine stretches back to 1976. Today, through its Traditional, Complementary, and Integrative Medicine Unit, WHO collaborates with nations to establish standards, benchmarks, and evidence-based integration of traditional medicine into healthcare systems. The 11th revision of the International Classification of Diseases (ICD-11) prominently features a chapter on traditional medicine, allowing for dual and optional coding. Future expansions of this chapter will encompass diagnostic terms from the Ayurveda, Unani, and Siddha systems of medicine.
In the backdrop of these efforts lies the WHO's second Traditional Medicine Strategy (2014–2023), which focuses on developing norms, standards, and technical documents to ensure the safe, effective integration of traditional and complementary medicine services. The establishment of the WHO Global Traditional Medicine Centre in 2022 marked a watershed moment, setting the stage for evidence-based exploration and innovation.
In essence, the Traditional Medicine Global Summit stands as a powerful testament to the transformative potential of holistic healthcare. As the world grapples with evolving health challenges, this event showcases how embracing the wisdom of the past can guide us into a healthier, more sustainable future. The exchange of ideas, the convergence of cultures, and the celebration of diversity will undoubtedly serve as the hallmark of this inaugural summit, setting a resounding precedent for future gatherings that are equally dedicated to advancing global health through traditional wisdom.
For the latest
Medical News
, keep on logging to Thailand Medical News