BREAKING! Early Data Shows That New SARS-Cov-2 Sub-lineages BQ.1.1 And BM.1.1 Attacks The Endothelial Cells Of The Gut Ferociously And Causes Disease Severity
Early data based on clinical observations by attending physicians from hospitals along with genomic sequencing data in United Kingdom, France and Australia shows that the two new SARS-CoV-2 variants BQ.1.1 and BM.1.1 tend to attack the endothelial cells of the gastrointestinal tract more aggressively with many patients irrespective of age or existing comorbidities exhibiting disease severity.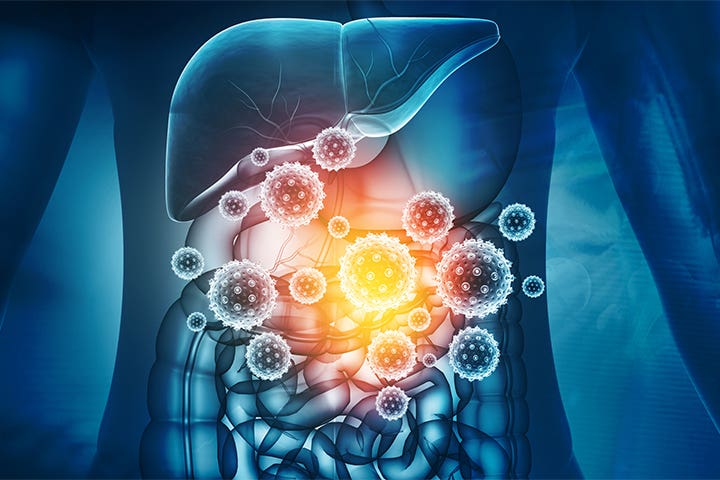 A total of 14 patients were found to have been infected with either the BQ.1.1 or
BM.1.1
variants and all exhibited disease severity.
Though all of the infected patients exhibited the usual opacities in the lung x-rays or MRI scans, none manifested COVID-19 ARDS (acute respiratory distress syndrome) nor hypoxia. Almost all did not need supplemental oxygen.
However, almost all complained of severe abdominal pain and also manifested a variety of symptoms that only associated with the gastrointestinal tract besides fever, headaches, nausea, vomiting, diarrhea and brain fog.
It was also found that most exhibited high serum lactate dehydrogenase levels that kept increasing and also a drop in blood pressure.
All also exhibited elevated erythrocyte sedimentation rates, also known as the "ESR" or "sed rate," and also elevated levels of the C-reactive protein.
However only eight had positivity in at least one ANCA (anti-neutrophil cytoplasmic antibody) test.
Specialized imaging diagnostics involving computed tomography revealed vasculitis and intestinal ischemia in all of the patients.
Six of the 14 patients died from sepsis on days 4 and 5 and another three died from heart failure on day 6 after being hospitalized while the rest are still in ICU.
Detailed case reports will be published in coming weeks but more detailed studies are urgently warranted on these clinical observations and the concerned variants.
It can be speculated that the new BQ1.1 and BM.1.1 variants might be only targeting the gastrointestinal tract but more detailed research is urgently needed to validate this.
The BQ.1.1 sub-lineage is derived from the BA.5 variant but has gained several additional mutations in the RBD - R346T, K444T and N460K that help contribute towards immune escape. Both Evusheld and Bebtelovimab has no effect on it and it seems to be having a growth advantage over all existing variants and sub-lineages and is expected to be one of the key dominant players in the fall and winter surges.
https://www.biorxiv.org/content/10.1101/2022.09.15.507787v2
https://github.com/cov-lineages/pango-designation/issues/993
https://github.com/cov-lineages/pango-designation/issues/1082
https://cov-spectrum.org/explore/World/AllSamples/Past6M/v ariants?aaMutations=S%3A346T&nextcladePangoLineage=BQ.1*
In addition, BQ.1.1 has also picked up R346T (also seen in BA.4.6).
It is also expected that the BQ.1.1 will not only cause more disease severity but it is also expected to be more pathogenic and fusogenic.
Similar to the BA.2.75.2 sub-lineage, it is already contributing to a rise in infections hospitalizations and deaths in England and also elsewhere in Europe.
For the United Kingdom, BQ.1.1 has a growth advantage of 12% per day over all other BA.5.* lineages, which predicts a crossover by mid-October.
The BM.1.1 or BA.2.75.3.1.1 spot the defining spike mutations S:346T, S:486S
https://cov-spectrum.org/explore/World/AllSamples/Past6M/variants?nextcladePangoLineage=BM.1.1*
It is also believed to be more immune evasive and is currently increasing in spread in Australia, United Kingdom, France and Germany.
For more updates on the
BM.1.1
and
BQ.1.1
variants, keep on logging to Thailand
Medical News
.