BA.2.86 News: SARS-CoV-2 BA.2.86 Variant Also Detected In France While Texas Becomes The Fifth State in America With The New Variant!
BA.2.86 News

:
France has become the twelfth country where the news SARS-CoV-2 variant has been found. According to local France
BA.2.86 News
coverages, the BA.2.86 sequence was detected in France in the last 12 hours.
https://www.leparisien.fr/societe/sante/covid-19-un-premier-cas-du-variant-supermutant-ba286-detecte-en-france-31-08-2023-WGG7NPQ7BFBNNMUUFLR4HX6KYY.php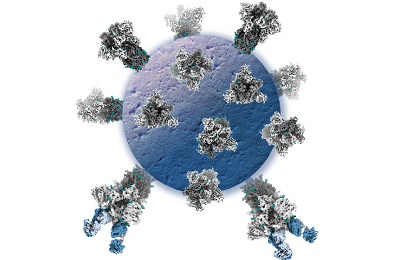 French authorities monitoring the situation said that the positive genomic sequence emerged from a sample of a hospitalized person in the Aube department (Grand Est region) and was detected by scientists on late Thursday after monitoring sequences from France that had been updated on the GISAID platform.
So far, the BA.2.86 variant has been detected in multiple countries including Canada, Israel, Denmark, South Africa, Switzerland, Sweden, Thailand, Portugal, Spain, Germany and the United Kingdom including Scotland.
https://www.thailandmedical.news/news/ba-2-86-news-scotland-confirms-detecting-ba-2-86-variant--many-more-found-around-the-world-in-last-24-hours-but-pending-verification
https://www.thailandmedical.news/news/breaking-ba-2-86-news-ba-2-86-found-in-more-countries-4-sequences-in-sweden,1-sequence-in-canada-and-in-waste-water-in-new-york
https://www.thailandmedical.news/news/ba-2-86-news-two-sequences-of-ba-2-86-found-in-portugal
https://www.thailandmedical.news/news/ba-2-86-news-ba-2-86-supposedly-found-in-waste-water-of-many-countries-including-spain,-germany-new-claims-that-only-linked-to-hiv-infected
https://www.thailandmedical.news/news/breaking-thailand-news-sars-cov-2-ba-2-86-variant-detected-in-waste-water-samples-in-thailand-according-to-local-expert
https://www.thailandmedical.news/news/breaking-covid-19-news-two-genomic-sequences-of-ba-2-86-detected-in-south-africa-total-number-of-ba-2-86-cases-stands-at-9-across-5-countries
https://www.thailandmedical.news/news/ba-2-86-news-swiss-scientists-confirm-that-sars-cov-2-ba-2-86-variant-detected-in-waste-water-samples-collected-from-laupen;-canton-bern,-switzerland
https://www.thailandmedical.news/news/covid-19-news-ba-2-86-has-not-been-detected-in-china-as-claimed-by-fake-news-disseminated-by-indian-health-site--but-yes,-covid-19-gradually-rising
https://www.thailandmedical.news/news/breaking-news-researchers-worried-about-new-sars-cov-2-variant-first-identified-in-israel-and-now-in-denmark-that-could-be-called-the-ba-x-variant
BA.26 Also Detected In Texas
The highly immune evasive COVID-19 variant BA.2.86, also known as Pirola, has been also been detected in Texas, making it the fifth US state to report this new strain.
https://twitter.com/RajlabN/status/1697059564250669453
The BA.2.86 variant has so far been found also in Ohio, Virginia, Michigan, and New York, raising concerns about its potential impact on transmission and immunity. The Centers for Disease Control and Prevention (CDC) has highlighted that the limited number of swabs being analyzed suggests the variant's prevalence is likely higher than officially reported figures.
Physicians at Houston Methodist Hospital identified the BA.2.86 variant through genome sequencing from the sample of a hospitalized patient. It is characterized by a significant number of mutations, which has prompted concerns about its ability to evade existing immunity from vaccines and prior infections. The U.S. CDC has expressed worries about its potential to infect vaccinated individuals more effectively than previous variants.
Dr Wesley Long, sharing updates on social media, emphasized the importance of ongoing genome sequencing efforts to monitor variants like BA.2.86. Despite the rising concern, vaccination remains a crucial defense against COVID-19. The CDC recommended that travelers, transportation workers, and passengers receive the COVID-19 vaccine before travel. Mask-wearing in crowded or poorly ventilated indoor areas, as well as on public transportation, has also been advised by the CDC.
US COVID-19 hospital admissions have shown a significant increase, rising by 19 percent over a week, and the CDC foresees a further uptick in new hospitalizations in the coming month. The projected daily hospital admissions could range from 1,700 to 9,700 in September, a substantial increase compared to previous estimates. Despite the rise in hospitalizations, the number of admissions remains lower than the levels recorded during the same period last year.
Though hospitalizations have increased, the severity of illness among COVID-19 patients has reportedly decreased, with medical professionals noting milder cases. Nonetheless, concerns about new variants have prompted the reintroduction of mask mandates in certain areas. Hospitals like Kaiser Permanente in California and Upstate Community Hospital in New York have reinstated mask mandates for doctors, nurses, patients, and visitors to curb potential transmission.
In conclusion, the emergence and spread of the BA.2.86 variant, characterized by numerous mutations and heightened transmissibility, has raised concerns worldwide. The US, including Texas, has witnessed the presence of this variant in multiple states, underscoring the importance of ongoing surveillance, vaccination efforts, and adherence to preventive measures. The new variant's impact on hospitalizations, immunity, and transmission remains a focus of global health authorities as they strive to navigate the evolving landscape of the COVID-19 pandemic.
For the latest
BA.2.86 News
, keep on logging to Thailand Medical News.