NEW York COVID-19 News: New York Welcomes 2023 With Debut of New Recombinant Variant Involving XBB1.5 And BQ.1.14!
New York COVID-19 News
: While daily COVID-19 infections seem to be decreasing in New York, possible due to lack of testing and also due to the holidays, hospitalization rates are going up.
https://www.nytimes.com/interactive/2021/us/new-york-covid-cases.html
https://projects.thecity.nyc/2020_03_covid-19-tracker/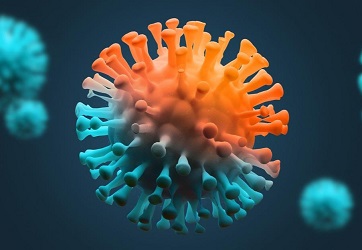 The XBB.1.5 variant is the leading predominant variant in the United States at the moment that is facing an onslaught of infections with more than 204 different SARS-CoV-2 subvariants and sub-lineages in circulation in the country at the moment.
https://public.tableau.com/app/profile/raj.rajnarayanan/viz/USAVariantDB/VariantDashboard
In New York, the XBB.1.5 contributes to more than 50% of all new COVID-19 infections.
https://twitter.com/RajlabN/status/1609378543938445315
With the high number of different subvariants and sub-lineages in circulation, co-infections involving two or more subvariants or sub-lineages are becoming the new norm and also provides the opportunity for recombinant variants to emerge.
New York is honored to have one such new worrisome recombinant variant making its debut in the last few hours.
Researchers in the last few hours have identified sequences showing a new recombinant variant originating from the XBB.1.5 variant and the BQ.1.14 sub-lineage!
https://github.com/cov-lineages/pango-designation/issues/1505
The resulting recombinant variant has the E:T11A, ORF6:D61L and the ORF8 stop codon removed from the XBB backbone, in exchange of M:D3N and N:E136D from the BQ.1* donor.
There is no data available as of this time yet as to whether this new recombinant variant is more pathogenic and virulent or whether in the process of recombining, it has weakened.
We can however expect more recombinant variants to emerge in the United States and elsewhere considering the current kinetics of the COVID-19 pandemic and the lack of preventive measures.
The New Year Countdown celebrations in the last few hours at Times Square would also hopefully act as a catalyst for a rise of infections and also for more new variants to emerge as it was shocking to see so many ignorant 'cows' maskless and with no social distancing at the event that had no COVID-19 preventive measures in place. Healthcare workers whose lives are already being wreaked by the ongoing COVID-19 crisis should take note and either refuse or offer sub-standard medical services to such stupid 'cows' should they get sick and develop disease severity as it's a waste of time, resources and risk to ones own health safety to treat such irresponsible twits!
e-for-new-years/">https://www.cbsnews.com/video/no-covid-19-restrictions-for-hundreds-of-thousands-in-new-yorks-times-square-for-new-years/
New York COVID-19 News
coverages show that nurses are planning to go on strike in New York on the 9
th
of January 2022 as many are demanding better employment terms and 'safety nets' as many of their colleagues have already died from getting infected with SARS-CoV-2 and many more are suffering from Long COVID-19 issues not to mention their stressful work loads as hospitals keep on seeing an increase of stupids getting infected and developing disease severity!
https://edition.cnn.com/2022/12/30/business/new-york-nursing-union-strike-intention/index.html
Despite the fact that the U.S. CDC has advised people to mask up again since three weeks ago due to a rise in not only COVID-19 but also RSV, Flu and Strep A infections, many do not do so in New York.
https://www.cbsnews.com/news/covid-19-cdc-recommends-masks-new-york-city-los-angeles/
https://www.cbsnews.com/newyork/news/new-york-covid-surge-december-2022/
https://abc7ny.com/ny-presbyterian-hospital-covid-19-flu-rsv-symptoms-tripledemic-2022/12567612/
The Post Holidays period in New York should be fun to watch out for as we can expect more chaos at hospitals and at the undertakers.
For the latest
New York COVID-19 News
, keep on logging to Thailand Medical News.