COVID-19 News: XBB.1.5 Symptoms And Manifestations Based On Collated Data From Observations, Online Searches And Social Media Postings
COVID-19 News
: While many so called 'experts' claim that XBB.1.5 symptoms and clinical manifestations are similar to previous Omicron variants, we are finding based on data collated from online searches, reported observations by clinicians in New York, Connecticut, New Jersey and Massachusetts and also from various reports by individuals who tested positive for COVID-19 from these four states over the last three weeks (sample size- 307 individuals) that there is a difference in symptoms and clinical manifestations. Kindly note that the incidence of XBB.1.5 infections are assumed to be high in these four states based on genomic sequencing data.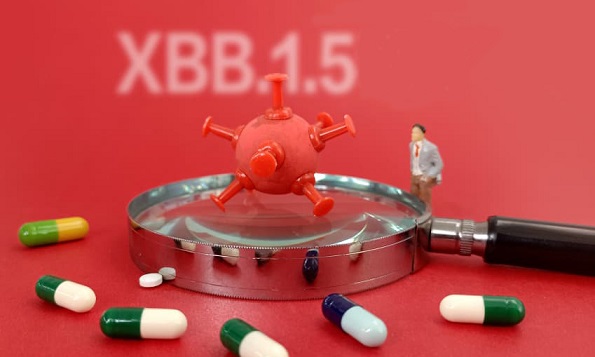 Some
COVID-19 News
coverages claimed that XBB.1.5 showed symptoms similar to flu including high fevers but we did not find this to be the case!
https://www.nbcchicago.com/news/coronavirus/new-covid-variant-xbb-1-5-what-it-is-symptoms-and-what-you-should-know/3035891/
To begin with, unlike previous infections by Omicron variants infections, less than 2.6 percent of individuals who tested positive reported fever, runny noses or dry coughs.
Less than 3.1 percent reported loss of smell or taste.
However, headaches, body pains and extreme fatigue and also neck pain was reported in more than 92 percent of all positively tested individuals.
About 23 percent complained of chest pains, 'chest tightness; and strange chest 'sensations'
18 percent had sleeping issues and about 12 percent reported new onset gastric reflux issues while 32 percent reported abdominal issues including pain.
23 percent reported having loss of appetite.
37 percent reported that they had difficulty concentrating or even watching TV or reading a book or listening to music and had short attention spells.
Interestingly, about 43 percent complained of eye issues including eye pain, blurriness on one eye, dry eyes, pink eyes and also eye discomfort.
There are speculations that needs to be verified by specialists and proper studies that perhaps the XBB.1.5 as a result of having enhanced ACE2 bindings is also using the eyes for viral entry in ocular tissues that have ACE2 receptors.
Physicians are reporting that most COVID-19 patients in outpatient departments or ER departments typically tend to have higher diastolic blood pressure and also a high proportion tend to manifest arrythmia. There are however very few patients with hypoxia.
However, in terms of ICU wards and observed death incidences, it was reported in mortality cases that involved individuals aged of 55 upwards, many quick deaths were reported in such individuals who tested positive and had existing comorbidities such as high blood pressure diabetes kidney issues or heart issues. It was observed than many died within 48 to 72 hours of being tested positive and upon being hospitalized, with sudden deterioration in a matter of hours being common. In most cases, deaths were due to intestinal ischemia, sepsis, heart failure and other organ failure.
Interestingly enough, not many infants and young children seem to be contracting the XBB.1.5 variant unlike what we are seeing with RSV and Flu infections.
Pending further studies and more clinical observations, we will provide more updates on symptoms and manifestations associated with infections involving the XBB.1.5 variant.
For the latest
COVID-19 News
, keep on logging to Thailand Medical News.