COVID-19 News: Amazing Thailand! Thai Health Authorities Report Only 124 COVID-19 Hospitalizations And 3 Deaths For The Week 8th To 14th Of October!
COVID-19 News
: Thailand health authorities reported that a mere 124 individuals had seek treatments for COVID-19 at hospitals across Thailand for the week 8
th
to 14 of October 2023. The same report also stated that only 3 individuals died from COVID-19 for the same period!
https://www.facebook.com/informationcovid19/posts/pfbid02s3VjUWCu3HG9EZpdZeCrVypBeYeYvaGUG1FUXZwRiFd5fEbX6rT8ocqjTLdZqei7l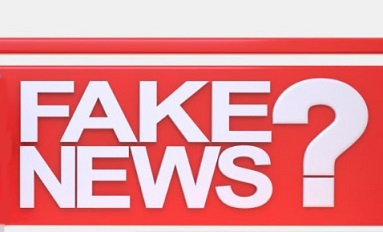 We at Thailand Medical News are not sure where to laugh, cry or get angry at the report! I guess that only those that really intellectually deficient will believe the report and must have been the same ones to have voted for the wrong groups!
While I agree that for the sake of the country's economy that has been damaged in the last few years and also for the sake of the tourist dollar that Thailand is so desperate for (Note..they like tourist dollars but they do not like foreigners staying here, buying properties here or doing business here or competing with them and they have ways to deal with that always including crazy laws and stupid restrictions etc or they have a certain corrupted but famous cop to deal with these foreigners!),… that issues like COVID-19 does not become a deterrent to the growth of the economy.
However downplaying health issues and not dealing with matters like COVID-19, Dengue, Zika, HIV, rising STIs, rising heart issues and also strokes, diabetes, hypertension, mental issues etc is not going to help society and even the economy eventually.
The typical Thai style of sweeping problems under the rug and not dealing with it is going to come back to hit them soon.
Such reports that give the impression that COVID-19 is no longer a serious issue or threat, will only make more Thais to become complacent and no longer adopt taking necessary precautions. Already many of the stupid younger Thais that love to emulate the garbage West whose own societies are falling apart and where their own kinds are dying like worthless rats or getting slaughtered by Islamic fanatics…… in terms of no longer masking and even taking necessary precautions like washing their hands often or maintaining social distancing.
Why even on the various creative videos that Thais are these days famous for on the Only Fans platforms (In Thailand they proudly call themselves content creators or online influencers!), we can see many younger Thais indulging in activities that would make their parents proud and many are not wearing mask (Yes.. yes I know ..some of the activities they are doing makes it hard to wear a mask but seriously... considering the number of participants in some of these videos!) and worse, most are not even using any protection i.e condoms!..I know that they are trying to support Greta and save the Earth and not use any plastics but condoms are made from latex please…talk about intellectual deficiency!)
I am not even sure if these videos are part of the 'Soft Power' strategy to promote Thailand and if someone or some entities are sponsoring the production of these thousands of videos each day on the Only Fans platforms, on the X platform (yes tons of accts promoting these local videos) and other online sites.
Wh ile around the region, we are seeing various
COVID-19 News
reports about rising COVID-19 infections and hospitalizations in Singapore, Malaysia, Vietnam and Indonesia, it is amazing to see such a low number of COVID-19 hospitalizations and infections in Thailand when the country is tourist hub for low end cheap travelers from around the world. Why we even have lots of sexual perverts from Britain and Singapore where COVID-19 is hyperendemic, coming to Thailand frequently seeking out all these content creators from the only fans platform and other online influencers, and yet we amazingly have low COVID-19 figures.(Note some of these deprived sex perverts from Britain and Singapore even marry some of these ex content creators and tell their friends that their spouses come from Sino-Thai business backgrounds!)
Anyone doing some smart snooping around at the various private hospitals in Thailand will really uncover the true COVID-19 situation.
Mind you, I have not even touched on the HIV, STIs, Monkeypox, Dengue and Zika situation in Thailand yet!
Read Also:
https://www.thailandmedical.news/news/thailand-medical-experts-and-authorities-should-answer-as-to-why-excess-deaths-in-the-country-have-been-rising-at-worrisome-rates-since-2021
For the latest
COVID-19 News
, keep on logging to Thailand Medical News.