BA.2.86 News: BA.2.86 Strain Found In Japan And Australia As Sequence Numbers Also Grow In Many Other Countries. All Infections Symptomatic!
BA.2.86 News
: The Tokyo Metropolitan authorities have confirmed the detection of the new worrisome SARS-CoV-2 BA.2.86 variant in Japan.
https://news.yahoo.co.jp/articles/2dfe3d9f5b49bab0b6df6823a21283647d179e6f
https://www.fnn.jp/articles/FNN/583110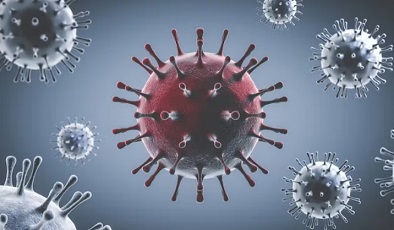 The discovery of the BA.2.86 variant is of no surprise as an earlier case involving an American traveler after a trip to Japan testing positive for the new variant in the United States as a result of exhibiting symptoms upon his arrival already indicated that the BA.2.86 variant was already in Japan.
https://www.dailymail.co.uk/health/article-12433597/bax-ba286-second-case-covid-usa-virginia-japan.html
The BA.2.86 variant has also been found in Western Australia.
https://twitter.com/RajlabN/status/1699265926275662282
For a variant that experts and many
BA.2.86 News
coverages are claiming to be not so transmissible, the BA.2.86 has already been found in more than 16 countries in a time spawn of about 3 weeks!
It has been found in genomic sequences from infected individuals and waste water samples in Israel, Denmark, Sweden, United Kingdom, Spain, France, Switzerland, Portugal, Germany, the Netherlands, South Africa, Thailand, Japan, Australia, United States and Canada.
Variant hunters claim to have only detected 84 actual sequences so far from actually infected individuals, not including waste water samples.
https://twitter.com/JosetteSchoenma/status/1699474682754347287
However, the actual numbers are likely to far much more as there is very little COVID-19 testing and genomic sequencing being conducted.
A latest report by the Eurosurveillance based on the first ten cases in Denmark shows that all cases were symptomatic and include coughs, shortness of breath and fever.
The report also indicated that almost all infected with the BA.2.86 had been vaccinated at least three times or more.
https://www.eurosurveillance.org/content/10.2807/1560-7917.ES.2023.28.36.2300460
Also, reports from other countries indicate that most of the sequences were detected in hospitalized individuals.
This contradicts initial results that those infected with the BA.2.86 were mostly asymptomatic.
There was an initial speculation that the BA.2.86 variant was emerging in individuals that were HIV positive and were taking certain antivirals but this has now been discounted.
ws-ba-2-86-supposedly-found-in-waste-water-of-many-countries-including-spain,-germany-new-claims-that-only-linked-to-hiv-infected">https://www.thailandmedical.news/news/ba-2-86-news-ba-2-86-supposedly-found-in-waste-water-of-many-countries-including-spain,-germany-new-claims-that-only-linked-to-hiv-infected
However, a new hypothesis emerging is that while this new variant might not cause initial increase in disease severity or increased risk of mortality, due to its pathogenesis, it causes more serious long-term health and medical issues. (This hypothesis needs validation with detailed studies on the variant tropism and pathogenesis.)
Also, more worrying is the fact that the BA.2.86 is still rapidly evolving and to date it has already spawned one new sub-lineage ie BA.2.86.1.
https://www.thailandmedical.news/news/ba-2-86-news-total-of-36-ba-2-86-sequences-now-found-in-the-united-kingdom-ba-2-86-spawns-new-sub-lineage-ba-2-86-1-with-orf1a-k1973r-mutation
To date, 19 sequences of the BA.2.86.1 sub-lineage has been found in across six countries and experts believe in a couple of weeks we could see more of it and also other BA.2.86 spawns and even recombinant strains.
At the current moment, there is a lot of propaganda orchestrated by the various vaccine manufacturers that the new COVID-19 vaccine booster containing the XBB.1.5 spike proteins will be effective against the new BA.2.86 variant based on vitro experiments. Many of these in vitro studies were conducted either by the vaccine manufacturers themselves hence possible bias findings and also by labs and researchers that are either directly or indirectly receiving monies from the vaccine manufacturers.
There is also an intense IO (information operation) by groups linked to the WEF and the WHN who are using more than 157 twitter (X platform) accounts, some are real individuals and some are fake accounts to promote the new vaccine boosters containing the XBB.1.5 spike protein. One Asian-American epidemiologists, one American editor of a medical site and a Jewish professor from an American institute are all reportedly getting paid US$70,000 each to promote the new vaccines directly or indirectly while a owner of a bogus account on twitter claiming to be a Belgium doctor (Using a picture of the actor Anthony Hopkins!) with almost 10,000 followers is getting paid US$20,000!
We advise readers to be cautious and to exercise due diligence especially when following some twitter accounts using fake pictures and fake locations and whose identities cannot be corroborated. There is even confirmations that the WHN and WEF actually has staff working in the X platform that are loyal to them and do their biddings unknown to the Elon Musk, the owner of the X platform. Some of these staff were linked to the NECSI previously.
For the latest
BA.2.86 News
, keep on logging to Thailand Medical News.