BREAKING NEWS! Chinese Researchers Discover That Oral D-Glucosamine Supplements Can Be Used As A Prophylactic Against SARS-CoV-2!
Study Finds That Oral administration Of D-Glucosamine Confers Broad-Spectrum Protection Against Human Coronaviruses Including SARS-CoV-2
COVID-19 News
: In a groundbreaking study conducted by esteemed Chinese institutions, researchers have made a stunning discovery that could change the course of the COVID-19 pandemic. Oral D-glucosamine supplements have been found to possess prophylactic properties against the notorious SARS-CoV-2 virus, providing hope for a more effective defense strategy against the ongoing global health crisis.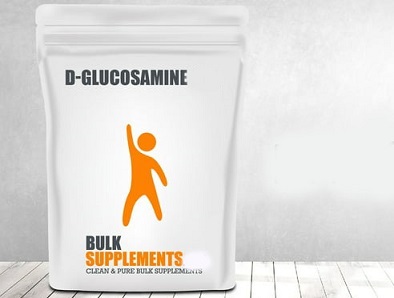 As early as February 2020, Thailand Medical News had brough up that glucosamine was among some of the nutraceuticals that could be used to help with influenza and coronavirus infections in our
COVID-19 News
coverage.
https://www.thailandmedical.news/news/must-read-new-research-indicates-that-certain-nutraceuticals-could-help-in-both-influenza-and-coronavirus-infections
The Beijing Institute of Pharmacology and Toxicology-China, General Hospital of PLA Central Theater Command Department of Disease Prevention and Control, Wuhan-China, Beijing Institute of Microbiology and Epidemiology-China, Chinese Academy of Medical Science and Peking Union Medical College-China, and Fudan University, Shanghai-China collaborated on this cutting-edge research, which has captured the attention of the scientific community worldwide.
SARS-CoV-2, responsible for the devastating COVID-19 pandemic, belongs to a family of human coronaviruses (HCoVs) that cause a range of respiratory illnesses. With the constant emergence of new HCoVs, the urgency to develop broad-spectrum antiviral therapies capable of combatting various strains, including SARS-CoV-2 and its evolving variants, has become paramount.
This study delves into the molecular mechanisms underlying SARS-CoV-2 infection and the host's immune response.
The study team identified O-GlcNAcylation, a posttranslational modification derived from the hexosamine biosynthetic pathway (HBP), as a crucial process for activating the host's antiviral defenses. Remarkably, they found that D-glucosamine, a commonly available dietary supplement, enhances this antiviral response by increasing the activation of key signaling proteins and subsequently boosting interferon production.
To test the effectiveness of D-glucosamine against SARS-CoV-2, the study team utilized human lung epithelial cells and liver cancer cells as infection models. The cells were treated with D-glucosamine before viral exposure, and the results were astonishing.
D-glucosamine not only significantly reduced viral replication but also exhibited a potent antiviral effect, as evidenced by the decreased expression of viral proteins.
Furthermore, the study team investigated the therapeutic potential of D-glucosamine in vivo using a mouse-adapted SARS-CoV-2 infection model. E ncouragingly, oral administration of D-glucosamine resulted in a remarkable reduction in viral loads and alleviation of lung inflammation. Importantly, the safety of D-glucosamine was confirmed, with no observed adverse effects or systemic immune responses in mice.
To ascertain the broad-spectrum antiviral activity of D-glucosamine, the researchers tested its efficacy against other HCoVs, namely HCoV-229E and HCoV-OC43. The results were equally impressive, with D-glucosamine exhibiting potent inhibitory effects on viral replication in human lung cells.
These findings present a compelling case for the use of D-glucosamine as a powerful prophylactic against SARS-CoV-2 and other HCoVs.
Notably, a recent clinical trial involving N-acetyl glucosamine (NAG), a metabolite of D-glucosamine, showed promising results in reducing mortality rates and improving clinical outcomes for COVID-19 patients.
https://clinicaltrials.gov/ct2/show/NCT04706416
https://www.sciencedirect.com/science/article/pii/S2049080121005240
Although a larger-scale multi-center trial is still ongoing, these preliminary results align with the remarkable findings of this study.
It is essential to highlight that D-glucosamine has been used as a nutritional supplement for over half a century to alleviate osteoarthritis symptoms, establishing its safety profile in human subjects.
Glucosamine is also being used recently to alleviate issues associated with Dementia and Alzheimer and also certain cardiovascular conditions and was found to also reduce overall mortality similar to exercising.
https://www.thailandmedical.news/news/revolutionary-breakthrough-daily-glucosamine-intake-reduces-dementia-and-alzheimer-s-risk-a-new-ray-of-hope
https://www.thailandmedical.news/news/new-study-suggest-that-glucosamine-supplements-may-reduces-risk-of-cardiovascular-diseases
https://www.thailandmedical.news/news/health-supplements-west-virginia-university-study-shows-that-glucosamine-chondroitin-supplements-reduces-overall-mortality-similar-to-exercise
Considering its broad-spectrum antiviral activity, D-glucosamine holds immense promise as a potential weapon against the ongoing COVID-19 pandemic. If further studies and clinical trials confirm its efficacy and safety, D-glucosamine could revolutionize the approach to preventing and treating viral respiratory infections, including SARS-CoV-2.
The potential benefits of D-glucosamine in the fight against COVID-19 are multifaceted. First, its prophylactic properties could offer a means of preventing viral infections in individuals at high risk, such as healthcare workers, essential workers, and vulnerable populations. By enhancing the host's antiviral defenses, D-glucosamine may reduce the likelihood of viral entry, replication, and subsequent transmission.
Second, D-glucosamine's antiviral effects could be leveraged as a therapeutic strategy for individuals already infected with SARS-CoV-2. By limiting viral replication and reducing the expression of viral proteins, D-glucosamine may contribute to better clinical outcomes, reduced disease severity, and shorter recovery times. It could potentially be used in combination with other antiviral drugs or as a standalone treatment.
Moreover, D-glucosamine's broad-spectrum antiviral activity against other human coronaviruses, such as HCoV-229E and HCoV-OC43, indicates its potential usefulness beyond the current pandemic. These findings open up possibilities for addressing future outbreaks of respiratory viral infections caused by coronaviruses or related pathogens.
However, it is important to note that this study is still in the early stages, and further research is needed to validate the findings and establish the optimal dosage, treatment duration, and potential side effects of D-glucosamine in the context of COVID-19. Rigorous clinical trials involving a diverse range of participants will be crucial to confirm its safety and efficacy.
In the meantime, it is advisable to consult with healthcare professionals before starting any new supplements or treatments, including D-glucosamine. While D-glucosamine has a long history of safe use as a dietary supplement for osteoarthritis, its specific role in preventing or treating COVID-19 needs further investigation.
The study findings were published in the peer reviewed journal: Signal Transduction and Targeted Therapy. (Nature)
https://www.nature.com/articles/s41392-023-01483-8
For the latest
COVID-19 News
, keep on logging to Thailand Medical News.