BREAKING! Long COVID: Scientists Identify Fasudil, A Rho-Kinase Inhibitor As A Promising Drug To Treat SARS-CoV-2 Induced Vascular Dysfunction
Long COVID
: The world is grappling with the long-term consequences of COVID-19, and millions of patients continue to experience debilitating symptoms long after the acute phase of the disease. This phenomenon, known as Long COVID, affects a significant portion of the population, with systemic vascular dysfunction being a key component.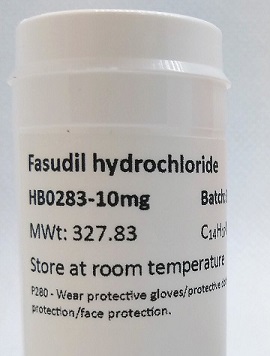 Despite the widespread prevalence of
Long COVID
, the exact mechanisms behind its vascular complications remain uncertain, and treatment options are limited.
A recent study from the University of Glasgow, UK, has made groundbreaking strides in our understanding of Long COVID, identifying Rho-kinase as a novel therapeutic target.
Vascular Dysfunction in Long COVID Patients
The study team at the University of Glasgow conducted a comprehensive study involving 37 patients, including 27 who were three months post-COVID-19, and 10 control participants. The study utilized blood biomarkers, cardiorenal and pulmonary imaging, and gluteal subcutaneous biopsies to examine the vascular mechanisms underlying Long COVID.
The study findings revealed that arteries from COVID-19 patients exhibited increased constriction and reduced endothelium-independent vasorelaxation compared to control responses.
Moreover, histopathological analysis showed a greater abundance of collagen in the COVID-19 arteries, suggesting enhanced vascular fibrosis. In addition, a higher degree of phosphorylated myosin light chain antibody-positive staining was observed in the vascular smooth muscle cells (VSMCs) of COVID-19 arteries, further implicating impaired vascular function.
The Role of Rho-Kinase
The study's findings point to a novel therapeutic target for Long COVID: Rho-kinase. The study team found that the RhoA/Rho-kinase inhibitor fasudil could abolish the observed differences in constriction and vasorelaxation between COVID-19 patients and controls.
These study findings support the notion that Rho-kinase activation contributes to the vascular dysfunction seen in Long COVID patients, making it a potential target for future clinical trials.
Rho-kinase plays a critical role in the regulation of VSMC contraction, migration, and growth.
Previous research has demonstrated that increased Rho-kinase activity is evident in models of vascular dysfunction. While some studies have speculated about the potential antiviral effects of Rho-kinase inhibition in acute COVID-19, none have reported data on its potential as a treatment for Long COVID.
The Glasgow study offers valuable insight into the vascular mechanisms involved in Long COVID, providing a basis for the development of more targeted therapies. By pinpointing Rho-kinase activation as a key contributor to vascular dysfunction in these patients, the researchers have opened the door to novel treatment strategies that could significantly improve the lives of millions of people living with Long COVID.
Rho-Kinase Inhibition as a Potential Treatment
Given the study's findings, Rho-kina se inhibitors could be a promising treatment option for patients suffering from Long COVID. These drugs are already clinically available and have been used to treat conditions such as cerebral vasospasm and glaucoma.
Rho-Kinase Inhibititors
also show potential for use in other vascular-related disorders, such as erectile dysfunction and migraine, as well as chronic airway diseases.
The identification of Rho-kinase as a therapeutic target for Long COVID represents a significant step forward in our understanding of the disease and its long-term implications. By further investigating the role of Rho-kinase in Long COVID and exploring the potential of Rho-kinase inhibitors as a treatment option, researchers and clinicians can work together to develop more effective therapies, ultimately improving the lives of those suffering from this debilitating condition.
The study findings were published in the peer reviewed European Heart Journal: Cardiovascular Pharmacotherapy.
https://academic.oup.com/ehjcvp/advance-article/doi/10.1093/ehjcvp/pvad025/7109259?login=false
For the last on
Long COVID
, keep on logging to Thailand Medical News.